Cooling & Ventilation
In Hawaii's tropical heat, the cooling and ventilation of a home is extremely important.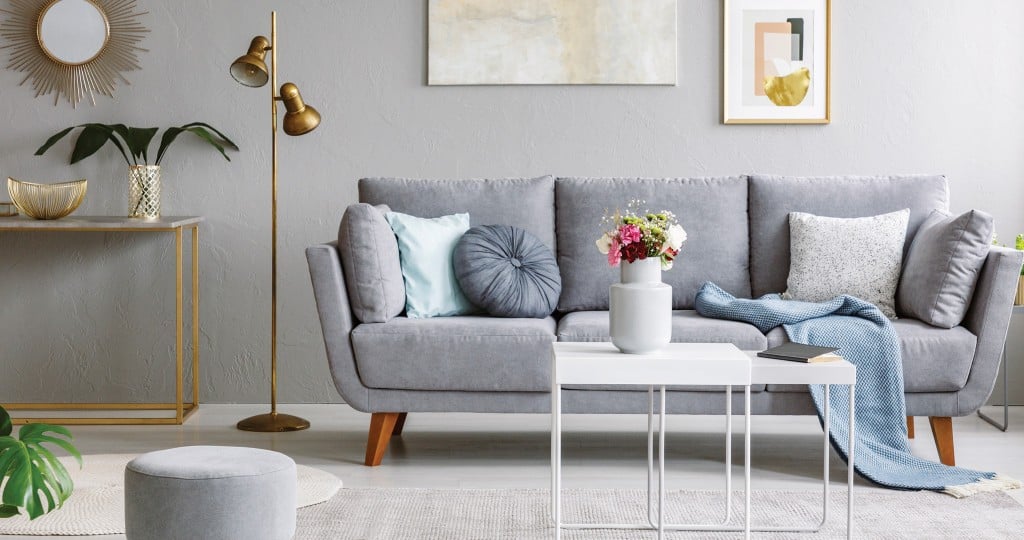 This article is part of the 2019 Hawaii Home + Remodeling Resource Guide, an organized and vetted directory of professionals, services and shops in the building and home improvement industry.

The cooling and ventilation of a home is extremely important, especially in Hawaii's tropical heat. An ideal system is practical, energy efficient and provides exactly what the home needs — but doesn't include additional costs for unnecessary extras. Carrier Hawaii, the largest air conditioning distributor in the Islands, is headquartered in Kapolei and has parts stores on Oahu, Maui and the Big Island. It offers something for everyone, from the high-end ducted air conditioning Infinity system to the highly functional Performance system. With a wide range of product options, Carrier Hawaii is the local solution for every cooling and ventilation need.
Infinity System
The Infinity is a ducted system, which means it's central AC. This top-of-the-line heating and cooling product offers a range of capabilities and patented technologies, including an advanced system control that receives energy reports, thereby maximizing savings.
Performance System
Carrier's Performance systems are whisper-quiet split systems that are a part of the broadest range of ductless air conditioners available in Hawaii. A range of choices in cooling power and interior unit configuration results in flexibility and energy effciency.
Comfort and Savings
As the state's largest air conditioning distributor, Carrier Hawaii is committed to providing comfort and savings with peace of mind. It offers local factory training for technicians and superior service and support to its customers. For more information, visit CarrierHawaii.com.
---
A/C Warehouse Inc.
670 Auahi St., #I-10
Honolulu, Oahu
545-3084
300 Hukilike St., Ste. E
Kahului, Maui
808-871-8615
acwarehousehawaii.com
Admor HVAC Products
815 Waiakamilo Rd.
Honolulu, Oahu
841-7400
admorhvac.com
Air Conditioning Solutions Supply Corp.
501 Sumner St., Unit 604
Honolulu, Oahu
848-2051
acssupply.com
Air Source Air Conditioning
2007 Republican St.
Honolulu, Oahu
847-7500
airsourceac.com
Aire Conditioner Shoppe
94-529 Ukee St., Ste. 105
Waipahu, Oahu
676-1455
aireconditionershoppe.com
Alakai Mechanical Corp.
2655 Waiwai Lp.
Honolulu, Oahu
834-1085
alakaimechanical.com
Aloha Sheetmetal LLC
283 Lalo St. Ste. G
Kahului, Maui
808-893-2288
alohasheetmetal.com
Alternate Energy Inc.
803 Ahua St.
Honolulu, Oahu
842-5853
60 E. Wakea Ave., #109
Kahului, Maui
808-872-9592
alternateenergyhawaii.com
American Air Conditioning
500 Alakawa St.,
Bldg. 204
Honolulu, Oahu
847-0851
americanachawaii.com
Breezway
99-1451 Koaha Pl., Ste. 1
Aiea, Oahu
484-5999
breezway.com/Hawaii
Callaway Cooling Skylights
Honolulu, Oahu
732-7922
callawaycoolingskylights.com
Carrier Hawaii
Hawaii's largest air conditioning distributor, offering local factory training for technicians and superior service and support for customers.
Headquarters
2060 Lauwiliwili St.
Kapolei, Oahu
677-6339
711 Kawaiahao St.
Honolulu, Oahu
596-2665
190 Alamaha St., Bay 3
Kahului, Maui
808-877-6802
74-5518 Kaiwi St., Unit A
Kailua-Kona, Big Island
808-326-2442
carrierhawaii.com
Central Air Systems Inc.
91-1026 Kaikauhaa St.
Ewa Beach, Oahu
685-0249
centralairsys.com
Coastal Windows
Hawaii's exclusive full-service window and door manufacturer, locally owned and operated since 1990. Residential and commercial. Licensed installation. Free in-home consultations.
94-533 Puahi St.
Waipio Business Park
Waipahu, Oahu
676-0529
info@coastalwindows.com
coastalwindows.com
Cool Zone Inc.
1020 Auahi St.
Honolulu, Oahu
946-9021
Cosco Air Conditioning
2312 Kamehameha Hwy.,
Ste. B-1
Honolulu, Oahu
845-2234
220 Lalo St., Ste. 2
Kahului, Maui
808-871-6285
1885 Haleukana St.
Lihue, Kauai
808-632-2153
73-5574 Olowalu St.
Kona, Big Island
808-326-2505
coscohawaii.com
Dial Electric & Lighting Gallery
2240-C Kaluaopalena St.
Honolulu, Oahu
845-7811
Discount Lighting & Fans
349-B Hanakai St.
Kahului, Maui
808-871-8776
hawaiianfan.com
Hawaii Air Specialists
Kapolei, Oahu
672-7070
hawaiiairspecialists.com
Hawaii Indoor Air Specialist Ltd.
Mililani, Oahu
626-4774
Hawaii Skylights and Solar Fans
1320-C Kalani St.
Honolulu, Oahu
847-6527
hawaiiskylights.com
Honolulu Lights
4224 Waialae Ave.
Honolulu, Oahu
692-2649
honolulu-lights.com
Island Cooling LLC
201 Kapaa Quarry Pl. Bldg. 30 #3003
Kailua, Oahu
672-2300
islandcooling.com
One Stop Windows and Doors
720 Iwilei Rd., Ste. 416
Honolulu, Oahu
550-2402
onestopwindowsanddoors.com
Pacific Ceiling Fans Inc.
98-023 Hekaha St., Bldg. 1, Unit 5
Aiea, Oahu
487-2322
pacificceilingfans.com
Pella Windows & Doors
560 N. Nimitz Highway
Honolulu, Oahu
841-3200
pella.com
Quality Air Conditioning and Service LLC
Mililani, Oahu
847-6100
qualityacs.com
RevoluSun
660 Ala Moana Blvd., #220A
Honolulu, Oahu
748-8888
revolusun.com
RMA Sales
99-134 Waiua Way
Aiea, Oahu
487-9041
rmasalesco.com
RMA Services
Honolulu, Oahu
382-8478
Sunburst Shutters and Window Fashions
1806 Homerule St.
Honolulu, Oahu
797-2004
sunburstshutters.com
Sunetric
905 Kalanianaole Hwy.
Kailua, Oahu
262-6600
sunetric.com
The Fan Shop Inc.
98-027 Hekaha St., #1
Aiea, Oahu
488-1221
thefanshop.com