Creating Your Own Outdoor Space
How to achieve your ultimate backyard getaway.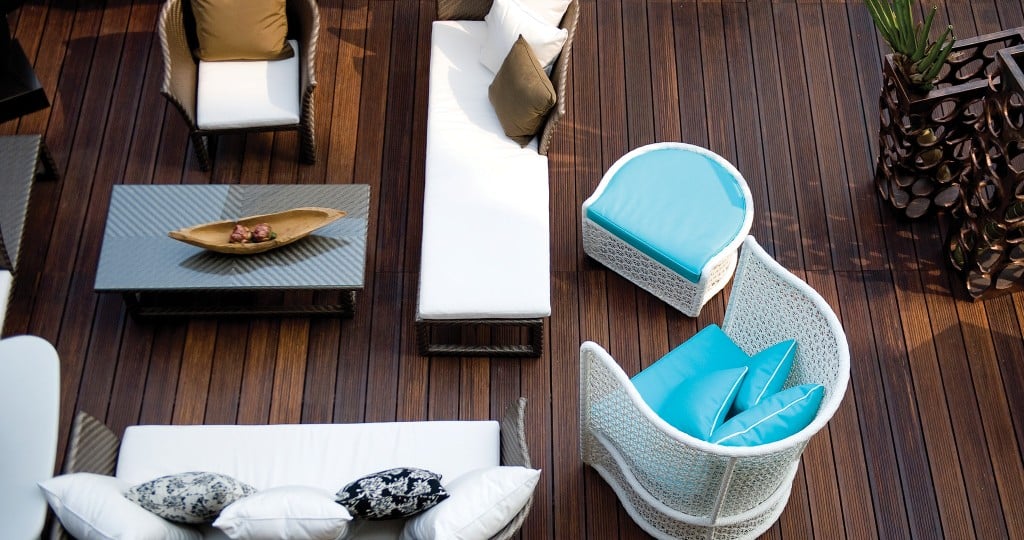 Outdoor living areas continue to rise in popularity, according to the American Institute of Architects' 2018 Home Design Trends survey, with more and more homeowners investing not only in their interior, but also exterior living spaces.
"I believe there has been an increase of having an outdoor space," says Richard Breaux of All Things New, a family-owned local company that offers construction, renovation and other home services.
Homeowners are choosing to "stay in place," explains Praveen Sood of Feeney Inc. "Whether expanding a deck, installing an awning or railings, adding lighting or incorporating landscape elements and water features, outdoor spaces are evolving to become focal centers for entertainment and relaxation."
When it comes time to bring your outside space together, Tiffany Pestana-Breaux of All Things New recommends to first determine the purpose of the space and identify your personal taste and style. From there, you'll be able to incorporate design elements, like an outdoor kitchen, seating area or lighting. Consider decking, railing and furnishings when planning your outdoor oasis.
Decking
Pave the way to your outdoor space with the right decking material, such as dassoXTR fused exterior bamboo decking that's not only durable, but also natural and sustainable. Its tongue-and-grooved-end matched system allows for all of its planks to attach seamlessly, making for easy application, shares Cody Jones of dassoXTR. You can find this bamboo decking material locally at Rinell Wood Systems.
Railing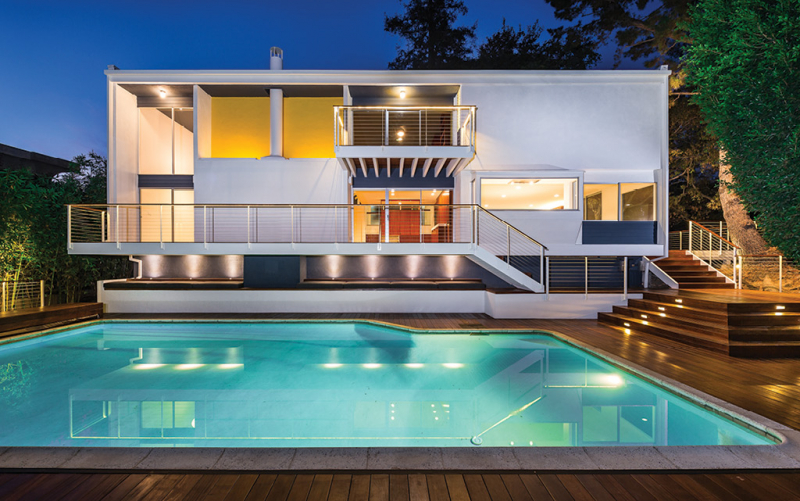 Railing provides safety and a design element to your outdoor space. Stainless steel cables are among the popular choices, according to Breaux, letting you capture your surrounding views.
Stainless steel cable railings are sleek, streamlined, durable, low maintenance and work with a wide variety of architectural styles. "When you have a beautiful view, you want to preserve it, and cable railings really excel at that. The railings almost 'disappear' as you gaze past them toward the surrounding area, letting you take in more of the view than is typically possible with more obtrusive railings," says Sood.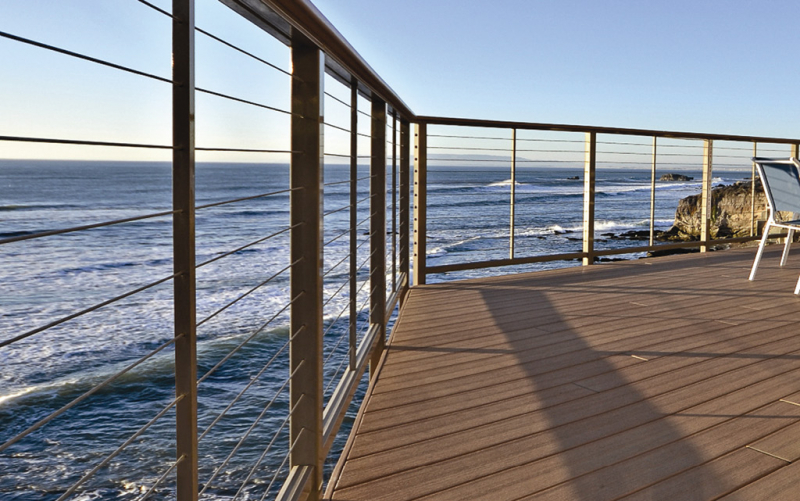 Feeney Inc. offers high-quality architectural products that enhance your space, from stainless steel cables to aluminum railing systems with optional LED lighting and more. Sood recommends high-strength aluminum railings with a durable powder-coated finish for your home, as they resist peeling and fading, plus, they come in a variety of colors and styles. "It's a great way to enjoy beautiful railings year 'round without constant maintenance."
Feeney Inc.'s products are available locally at HPM Building Supply and Rinell Wood Systems.
Furniture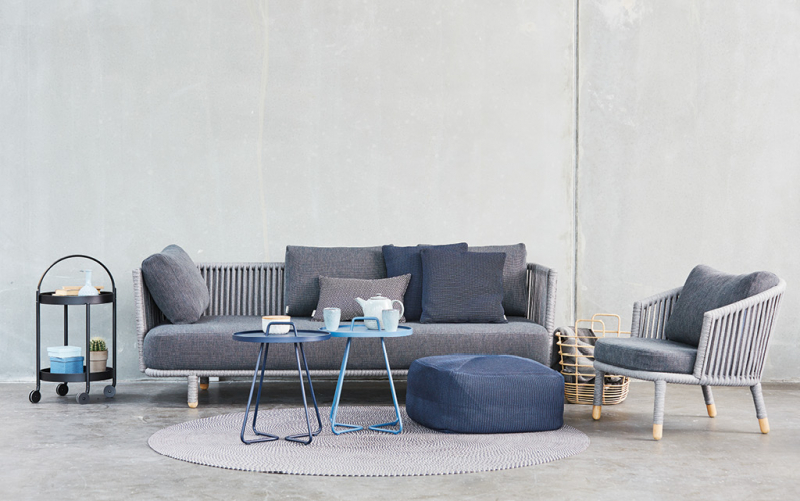 Add the finishing touches to your space with outdoor furnishings, from sectionals and swinging chairs to coffee tables and large pots for your plants. Keep in mind that you should first work with the existing space and what's possible before you start looking around, shares Pestana-Breaux. Make sure to take note of measurements and consider the style you'd like to achieve and who will be using the space.
Don't be discouraged by your 5-by-8-foot lanai! Pestana-Breaux shares that there's a lot you can do in that small space. Be creative — consider adding a comfy chair to relax with a book in hand or plants to liven up the area.