Credit Unions
Utilize the resources the credit union provides to achieve your life milestones.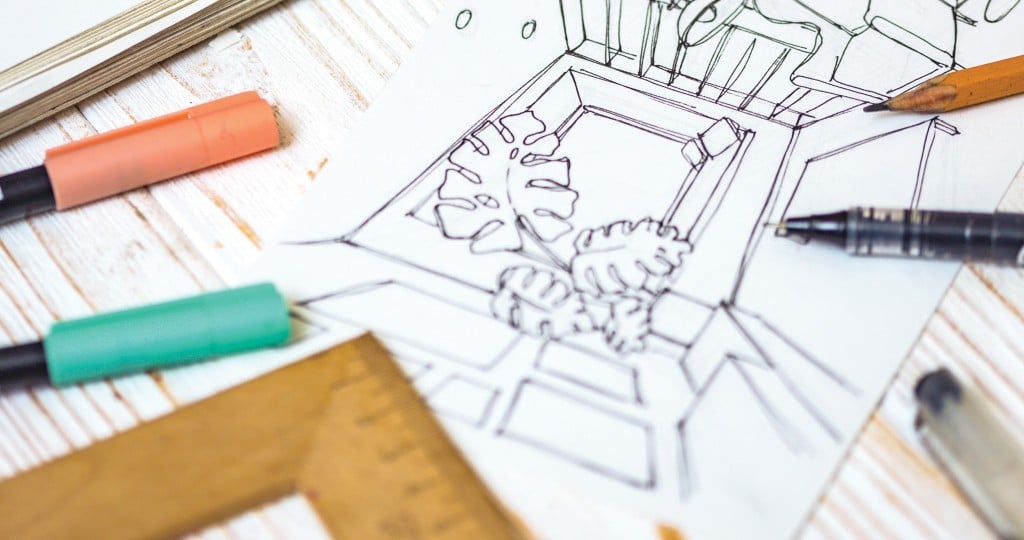 This article is part of the 2019 Hawaii Home + Remodeling Resource Guide, an organized and vetted directory of professionals, services and shops in the building and home improvement industry.

It starts as a dream, a wish and a hope – but ends up much bigger than that. Setting out to achieve major life milestones, like owning your first home or getting married, is often rife with surprises from the very beginning. But with each and every step you take, be it triumph or tribulation, HawaiiUSA Federal Credit Union is there for you with the guidance and support you need to make your dreams come true.
From before you begin to after you finish, HawaiiUSA Federal Credit Union is committed to working with you from aspiration to actualization, and every special moment in between. And even if you aren't quite ready to begin yet, you can utilize the resources the credit union provides in the meantime to make the best decision, once you are.
Keep chasing your dreams and all that follow – it's the journey that makes life matter, after all.
Insured by NCUA, Equal Housing Lender.
---
Aloha Pacific FCU
Seven branches on Oahu
alohapacific.com
Big Island FCU
Three branches on Big Island
bigislandfcu.com
CU Hawaii FCU
Seven branches on Big Island
cuhawaii.com
Garden Island FCU
Two branches on Kauai
gardenislandfcu.com
Gather Federal Credit Union (formerly Kauai Community Federal Credit Union)
Five branches on Kauai
gatherfcu.org
Hawaii Central FCU
Three branches on Oahu
hawaiicentral.org
Hawaii Community FCU
Five branches on Big Island
hicommfcu.com
Hawaii Federal Credit Union
1244 Kaumualii St.
Honolulu, Oahu
847-1371
hawaiifcu.org
Hawaii Federal Credit Union Loan Department
847-1371
hawaiifcu.org
Hawaii First FCU
1221 Kilauea Ave., Ste. 160
Hilo, Big Island
808-933-7349
67-1187 Mamalahoa Hwy.
Kamuela, Big Island
808-885-7349
hawaiifirstfcu.com
Hawaii State FCU
Nine branches on Oahu
hawaiistatefcu.com
Hawaiian Financial FCU (formerly Hawaiian Tel FCU)
Twelve branches on Oahu
Main Branch: 1138 N. King St.
Honolulu, Oahu
832-8700
hitelfcu.com
HawaiiUSA FCU
HawaiiUSA's Home-Equity Lines of Credit or First Mortgages can help bring your dream home remodel to life.
Main Branch: 1226 College Walk
Honolulu, Oahu
534-4300
contactus@hawaiiusafcu.com
hawaiiusafcu.com
HELCO Federal Credit Union
1437 Kilauea Ave., Ste. 105
Hilo, Big Island
808-238-3500
helcofcu.org
HFS Federal Credit Union
Six branches on Big Island
hfsfcu.org
Hickam Federal Credit Union
Six branches on Oahu
hickamfcu.org
Hickam Federal Credit Union
Loan Department
432-9888
hickamfcu.org
Honolulu Federal Credit Union (HOCU)
Four branches on Oahu
myhocu.com
Kahului Federal Credit Union
25 W. Kamehameha Ave.
Kahului, Maui
808-871-7705
kahuluifcu.com
Maui County FCU
1888 Wili Pa Lp.
Wailuku, Maui
808-244-7968
270 Dairy Rd., Ste. 146
Kahului, Maui
808-466-8698
270 Lahainaluna Rd.
Lahaina, Maui
808-661-4825
mauicountyfcu.org
Maui Federal Credit Union
Three branches on Maui
mauifcu.com
McBryde Federal Credit Union
4469 Waialo Rd.
Eleele, Kauai
mcbrydefcu.org
Oahu Federal Credit Union
2219 Pauoa Rd.
Honolulu, Oahu
521-6727
oahufcu.org
Onomea Federal Credit Union
27-251 Old Mamalahoa Hwy.
Papaikou, Big Island
808-964-1031
onomeafcu.org
Pearl Hawaii FCU
Six branches on Oahu
pearlhawaii.com
University of Hawaii FCU
2019 S. King St.
Honolulu, Oahu
983-5500
UHM Campus Center, 2nd level
2465 Campus Rd.
Honolulu, Oahu
983-5500
UH West Oahu Campus Center,
1st level
91-1001 Farrington Hwy.
Kapolei, Oahu
983-5500
Leahi Hospital, basement level
3675 Kilauea Ave.
Honolulu, Oahu
uhfcu.com
University of Hawaii FCU Mortgage
Resource Center
Honolulu, Oahu
983-5555
Valley Isle Community FCU
160 Paahana St.
Kahului, Maui
808-877-3232
240 Lepoko Pl.
Wailuku, Maui
808-244-7354
40 Kupuohi St., #102
Lahaina, Maui
808-667-2641
101 Pakaula St.
Kahului, Maui
808-442-8099
vicfcu.org
Waialua Federal Credit Union
67-292 Goodale Ave., A2
Waialua, Oahu
637-5980
waialuafcu.org
Wailuku Federal Credit Union
133 Maa St.
Kahului, Maui
808-244-7981
wailukufcu.com
Windward Community FCU
151 Hekili St., Ste. 101
Kailua, Oahu
262-1239
6699 Mokapu Rd.
Kailua, Oahu
254-3566
wcfcuhawaii.org