Decks & Lanai
Explore the beauty of year-round indoor/outdoor living with these companies.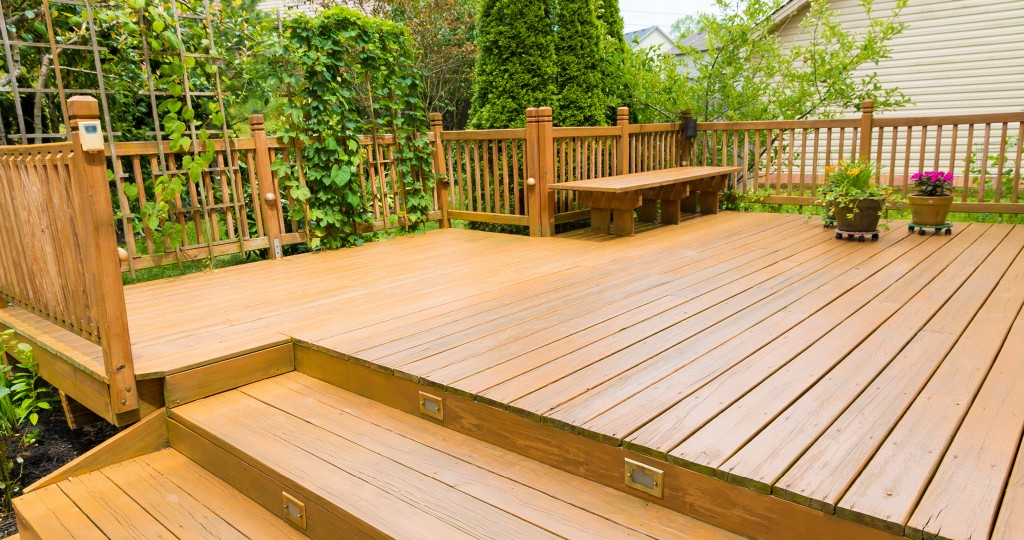 This article is part of the 2019 Hawaii Home + Remodeling Resource Guide, an organized and vetted directory of professionals, services and shops in the building and home improvement industry.

There's nowhere quite like the Aloha State to explore the beauty of year-round indoor/outdoor living. With weather as great as ours, there's no point in spending all of our days indoors. A lanai, or ground-floor patio, provides a seamless pathway from the house to the yard — or the yard to the pool — with poured-in-place concrete, pavers or interlocking pavers. Decks are above ground and typically framed out of natural wood, hardwood or artificial wood. Get the most out of your Island home by creating the perfect deck or lanai with help from one of the following local companies.
---
Aloha Patio Cover & Awning
Wailuku, Maui
808-242-0004
alohapatio.com
Best Vinyl LLC
91-181 Hanua St.
Kapolei, Oahu
536-6800
400 Hana Hwy, Unit K1
Kahului, Maui
439-6775
bestvinylhawaii.com
Decor Cable Railings
Honolulu, Oahu
597-8096
decorcablerailings.com
Feeney Inc.
Feeney Inc. is a leading manufacturer of innovative, easy-to-use architectural products including CableRail stainless-steel cable railing infill, DesignRail® aluminum railings and Sta-Lok® stainless-steel rods.
2603 Union St.
Oakland, California
1-800-888-2418
feeneyinc.com
Fullmer Brothers Construction
99-1183 C Iwaena St.
Aiea, Oahu
236-0756
267 Lanakila Rd.
Kapaa, Kauai
808-212-1112
fbc-hawaii.com
H. Pacific Construction LLC
419 Atkinson Dr., 6th Fl.
Honolulu, Oahu
306-1458
hpacific.net
Hawaiian Style Flooring, a division of Bamboo Flooring Hawaii
521 Ala Moana Blvd., #213
Honolulu, Oahu
550-8080
bambooflooringhawaii.com
HPM Building Supply
HPM Building Supply is a local, 100-percent employee-owned company helping pro-builders and home owners. Build Better with products selected especially for Hawaii.
74-5511 Luhia St.
Kailua-Kona, Big Island
808-334-4200
380 Kanoelehua Ave.
Hilo, Big Island
808-935-0875
3419 Iwipoo Rd.
Lawai, Kauai
808-332-7376
91-302 Hanua St.
Kapolei, Oahu
808-682-8560
64-1027 Mamalahoa Hwy.
Kamuela, Big Island
808-885-6036
hpmhawaii.com
K-Deck Canvas Corp.
1942 E. Vineyard St.
Wailuku, Maui
808-242-2889
kdeckcanvas.com
Ko'olau Builders Inc.
3158-C Manoa Rd.
349-4539
koolaubuilders.com
KunkelWorks
106 Makaweli St.
Honolulu, Oahu
955-8211
kunkelworks.com
Ozzy's Construction Inc.
201 Kapaa Quarry Pl., Bldg. 25
Kailua, Oahu
259-9859
ozzysconstruction.com
Rainbow Roof Maintenance Co. Inc.
648C Laumaka St.
Honolulu, Oahu
842-0488
rainbowroof.com
Results Construction
101 Hoopiha Pl.
Wahiawa, Oahu
674-7713
ResultsConstruction.com
Rinell Wood Systems Inc.
Locally owned and operated since 1979, RWS carries high quality framing supplies and unique architectural products. Call today for competitive pricing and unparalleled customer service.
2706 Kilihau St., Unit 100
Honolulu, Oahu
834-1344
info@rinellwoodsystems.com
rinellwoodsystems.com
Sam's Construction
1530 Leilani St.
Honolulu, Oahu
256-5094
samsconstructionhawaii.com
Town & Country Builders LLC
115 Hoolako Pl.
Honolulu, Oahu
737-7766
townandcountrybuildersllc.com
Tropical J's Inc.
1052 Ulupono St.
Honolulu, Oahu
848-0888
tropicaljs.com
Tyson's Inc.
Kailua, Oahu
864-2390
tysonsinc.com
Quick Tip!
When building a deck, consider integrating a landscape plan to complete the look. Curved flower or planter beds soften the hard edges of a deck and creates a cohesive design.