Design-Build
These firms handle both the design and construction phase of a project.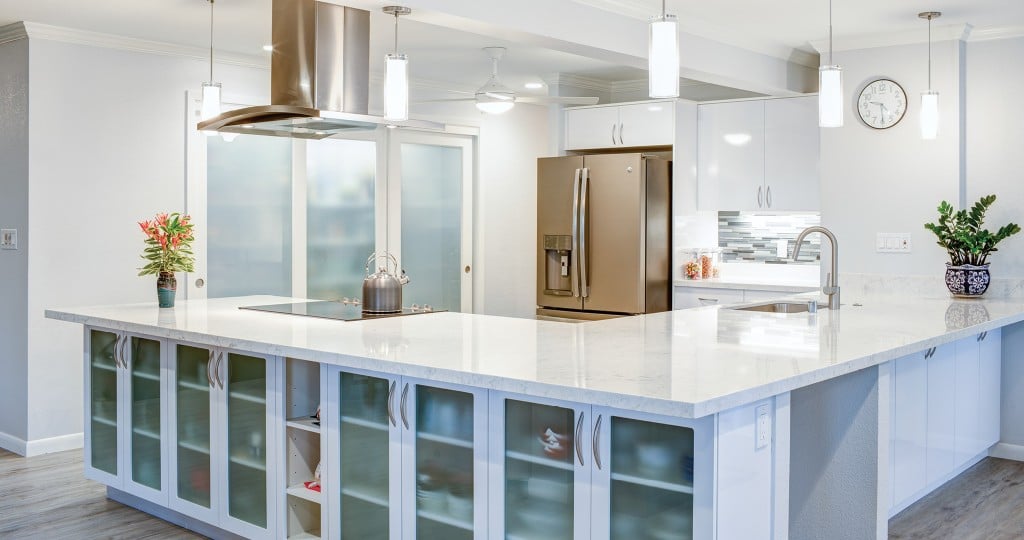 This article is part of the 2019 Hawaii Home + Remodeling Resource Guide, an organized and vetted directory of professionals, services and shops in the building and home improvement industry.

Design-build firms handle both the design and construction phase of a project. Historically, the design-build process has consisted of working with a designer, architect and contractor for a new build or home renovation. Today, all of these specialties can exist under one roof.
With nearly three decades of experience, local company Graham Builders has helped hundreds of families design and construct their homes. In fact, the award-winning company has built a reputation as a trusted design-build firm by working closely with clients and sharing successful strategies other families have used.
Homeowners work face to face with their personal architectural designer and coordinator, enabling the designer to understand the homeowners' unique lifestyle and goals. This team approach, combined with decades of successful experience, produces customized homes fit for the family.
"It's important for family members to have private spaces they can retreat to," says company Vice President Ryan Graham. "Noise from grandpa's booming television and the cries of a newborn must be buffered."
Says satisfied Graham Builders client Carl Williams: "Graham Builders' design philosophy worked well. … We recommend Graham Builders for anyone looking for a rebuild or remodel, or whatever you need."
Learn more about home construction at Graham Builders' free "Building Your Home for Life" seminars. Reservations are required and can be made at grahambuilders.com or by calling 808-593-2808.
---
All-Build Construction LLC
Honolulu, Oahu
489-7711
generalcontractorshawaii.com
Architectural Design & Construction Inc.
2145 Wells St. Ste. 301
Wailuku, Maui
808-986-8300
adcmaui.com
Barker Kappelle Construction LLC
970 N. Kalaheo Ave., Ste. A306
Kailua, Oahu
664-9212
barkerkappelleconstruction.com
Concept 2 Completion
328C Keaniani St.
Kailua, Oahu
261-8384
c2c-builders.com
Coulter Construction Inc.
205 Kapaa Quarry Pl.
Kailua, Oahu
239-5491
ccsteelhomes.com
Cutting Edge Development Inc.
Lahaina, Maui
808-269-6901
Dangler Design, a division of Dangler Construction Inc.
735 Bishop St., Ste. 433
Honolulu, Oahu
526-4541
danglerdesign.com
Executive Construction
2634 Ipulei Pl.
Honolulu, Oahu
754-9307
execconstruction.com
GM Construction
73-4148 Hulikoa Dr.
Kailua-Kona, Big Island
808-325-6505
gmconstructioninc.com
Graham Builders
Established in 1990, Graham Builders is a full-service design+build firm specializing in custom homes, additions and renovations. Winner of the Better Business Bureau's Torch Award for Business Ethics and 2018 Multi-generational Readers' Choice Award.
1144 Young St.
Honolulu, Oahu
593-2808
info@grahambuilder.com
grahambuilders.com
Greg Putman Construction
Kailua-Kona, Big Island
808-938-3675
gregputmanconstruction.com
Gregory Design Build Inc.
Honolulu, Oahu
gdbhawaii.com
Gundaker Works
931 University Ave., Ste. 304
268-6072
gundakerworks.com
H. Pacific Construction
419 Atkinson Dr., 6th Fl.
Honolulu, Oahu
306-1458
hpacific.net
Hawaii Custom Building
Honolulu, Oahu
224-9884
hawaiicustombuilding.com
J&D Builders
94-515 Ukee St., Unit 303
Waipahu, Oahu
680-0506
jdbuildershawaii.com
J. Tamashiro LLC
1200 Queen Emma St.
Honolulu, Oahu
847-2651
jtamashirollc.com
Kai Ridge Hawaii Construction Co.
1888 Kalakaua Ave., C312
Honolulu, Oahu
240-1245
kairidgehawaii.com
Ko'olau Builders Inc.
3158-C East Manoa Rd.
Honolulu, Oahu
349-4539
koolaubuilders.com
Montage Decor LLC
94-117 Malakeke Place #102
Waipahu, Oahu
200-7868
montage-decor.com
Nicholson
77-6425 Kuakini Hwy., Ste. C2-77
Kailua-Kona, Big Island
808-331-1511
nicholsonhawaii.com
Ozzy's Construction Inc.
Ozzy's Construction is a family-owned design-build firm specializing in new construction, remodeling, package homes, high-end custom homes, accessory dwelling units, additions, demolition and civil work.
201 Kapaa Quarry Pl., Bldg. 25
Kailua, Oahu
259-9859
ozzysconstruction.com
Results Construction
A kamaaina owned company providing full construction services. Specializing in package, multi-generation homes and ADUs. Your Dream + Our Team = Results.
Wahiawa, Oahu
384-5288
resultsconstruction.com
Ridge Line Homes Inc.
Kahului, Maui
808-877-2546
ridgelinehomesinc.com
Town & Country Builders
115 Hoolako Pl.
Honolulu, Oahu
737-7766
townandcountrybuildersllc.net
Wahine Builders & Electric
Kaneohe, Oahu
479-1430
wahinebuilders.com
Weile Ltd.
6312 Pohoiki Pl.
Honolulu, Oahu
395-0000
weileltd.com
Quick Tip!
In design-build firms, all services are performed under one roof. When consulting with them, be sure to meet as many team members as you can to see if you get along.