Designing a Home with Pets in Mind
Incorporating pets' needs into your home layout isn't as ruff as you may think.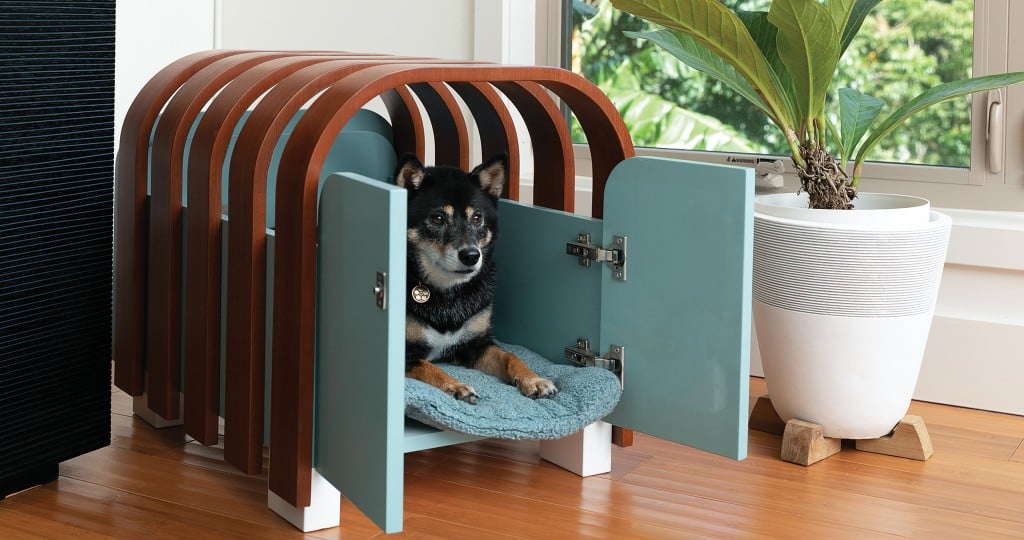 Our pets are part of our family, so it's important to include them in the design process of your home when it comes time to build new or remodel.
A report by the American Institute of Architects found that more and more homeowners are adding pet-related design elements, such as pet rooms and interior kennels, into their home — a jump from 4% of homeowners in 2017 to 20% in 2018.
This rise in pet-friendly designs shows that homeowners want their pets to be part of the plan — and incorporating their needs into the home layout isn't as ruff as you may think.
From grooming stations and dog dens to dedicated drawers and customizable features, there are a number of ways to make your furry family members feel more at home.
Marking Their Territory
Just like you have your bedroom, your pets should have their own space, too. Think a dog den or crate — but much more elevated for the home.
"Crate training for dogs evolves when they are puppies, but for some reason, their crates never do," shares architect Hale Takazawa. "Some of them still have really old, plastic crates!"
Takazawa worked with Anne Kemble and her husband to create custom crates for their pet dog, Goma, in their new home.
"When we bought the house, they had offered the opportunity to work with the design company to create custom furniture," shares Kemble. "When we sat down to talk about the custom furniture, it just occurred to me that if we were going to do that, then we could do something for Goma too."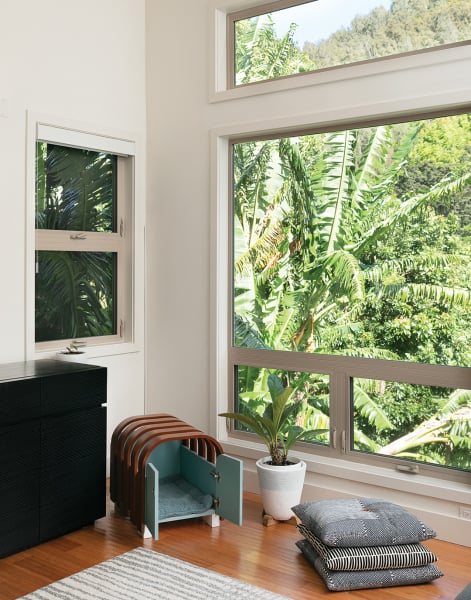 The aptly named GomaCrates can be found in the living room and bedroom of the Krembles' home. The custom-fitted crates are designed to have an open, yet "cavelike feel" so that Goma feels safe enough inside and is not able to squeeze her way out the back. It's painted in scratch-resistant and waterproof paint and styled to match the furniture and décor of the home.
"I think for Goma, it's a safe space," shares Kemble. "She sleeps in there and if she's feeling tired and doesn't want to be bothered, she'll curl up in the back."
Want to Go for a Walk?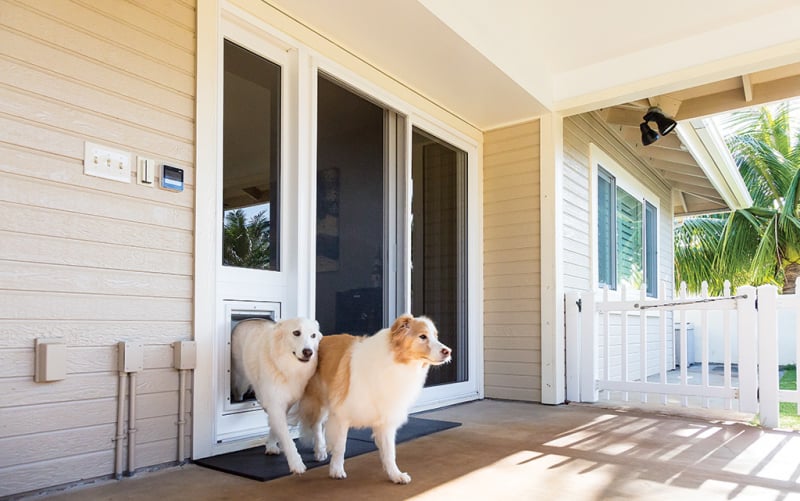 Let your pets have their own entrance in and out of the house, with a pet door that can easily be incorporated into the home. "Even sliding glass windows have special doggie doors that are built-in," shares Elise Unruh of Design Trends Construction. "You can definitely do custom stuff."
Coastal Windows, for instance, can customize their screen doors, sliding doors or floor-to-ceiling windows to fit a pet door you already have.
Tail-wagging Drawers
Having a dedicated space for your pet's leashes, toys and food will make storage and organization much easier for both you and your pet.
Unruh shares that you can have pullout drawers customized to fit food and water bowls. Plus, you can utilize a trash-can pullout to hold an airtight storage container for dry food.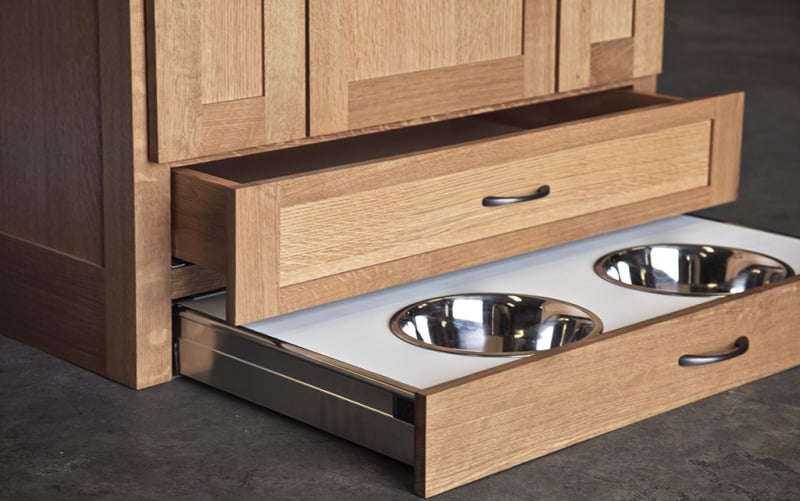 Pet-Friendly Furnishings and Flooring
Consider pet-friendly furnishings, fabrics and flooring in your home.
"Flooring is an important factor," says Unruh. With puppies, accidents are sure to happen and when liquids are left on a surface for a while, chances are that it'll seep into the material. That's why you should have durable flooring. "Vinyl or tile would probably be the most durable for having pets," says Unruh. "Luxury vinyl plank is waterproof as well, and scratch-resistant."
As for fabrics, search for strong materials that can wick away moisture, are easy to clean, and can be stain resistant.
Bonus Treats:
Architect Hale Takazawa shares these pet-friendly design ideas for your home.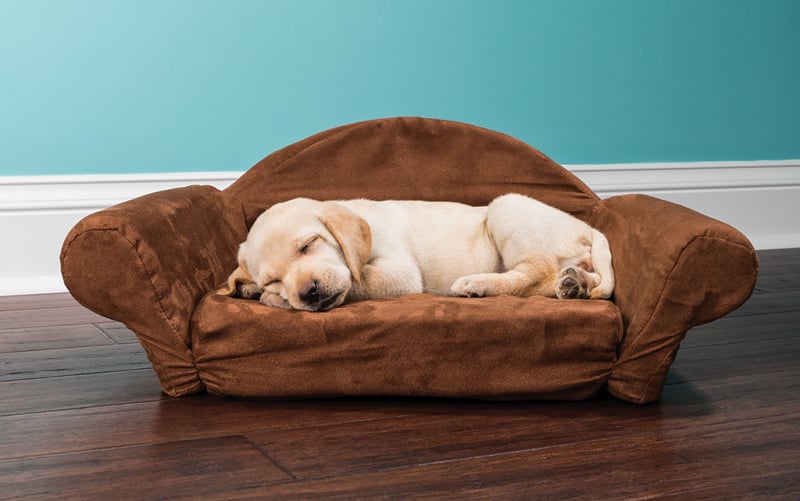 • Built-in grooming station or a curbed area in your wash or mudroom for washdowns.
• Designated sleeping areas in the house.
• Special low-lying windows for them to see outside.
• High vantage points in the house, such as a cat or dog walk. "Some people provide access to dogs to get on a roof eyebrow, so they can patrol their home's exterior without getting down in the yard," he says. "Dogs love this!"