Designing a Matte Black Bath
How to embrace this bold color trend in your space.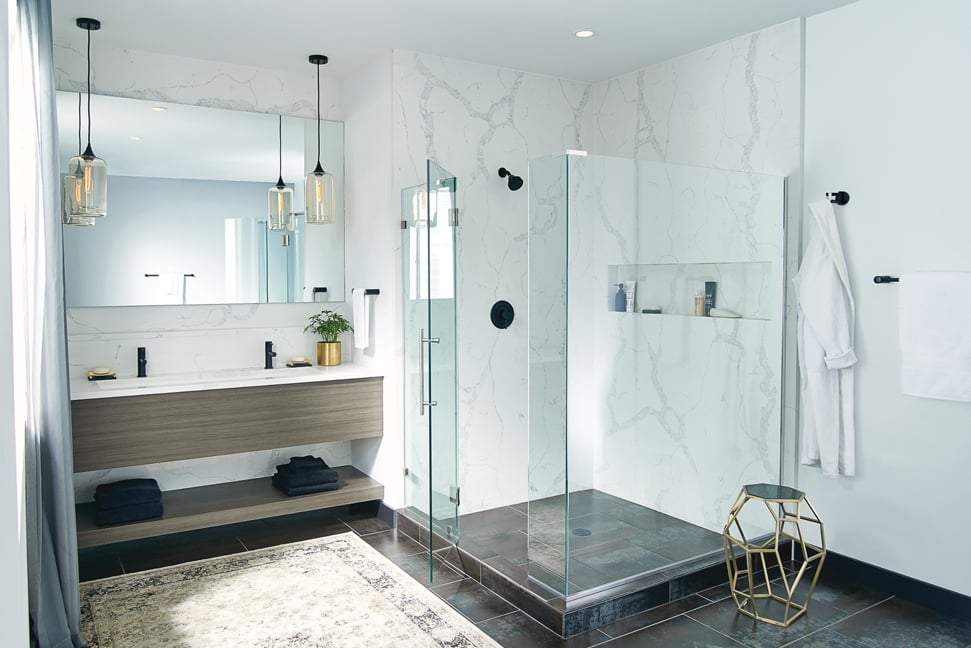 As one of the hottest home trends of the year, matte black is having its moment — especially in the bath. This color trend instantly stands out in an otherwise white bathroom, against walls, backsplashes and countertops. While it may be considered bold, adding matte black can be one of the most exciting ways to infuse a sense of modern style into your home. If you're feeling brave enough, here are some small and big ways you can refresh your bathroom in matte black.
Change the hardware. Ease your way into this color trend by updating your hardware and fixtures; in fact, it's one of the most popular ways to incorporate it. Matte black will add some drama to the room — from your sink faucet and shower head to lighting and knobs. Add Delta's Trinsic Monitor 17 Series H2Okinetic Tub and Shower Trim for a sleek, powerful device that uses advanced technology to sculpt the water into a unique wave pattern.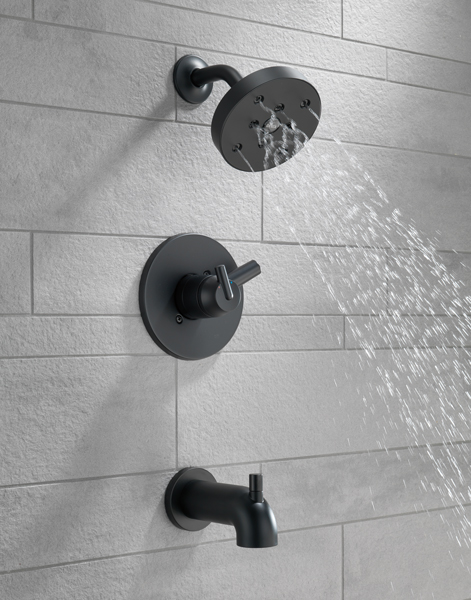 Add some accents. Try infusing this color into your space in a subtle yet defining way. Consider black trim, wallpaper or tile flooring, in which black is contrasted with white or other hues. Pairing black with another color will add dimension to your bathroom without being too overwhelming. Combine anything — or one of everything — from the Moen Align Collection such as the Align Matte Black Posi-Temp Shower Kit or Align High Arc Lavatory Faucet, for an effortless, minimalistic space.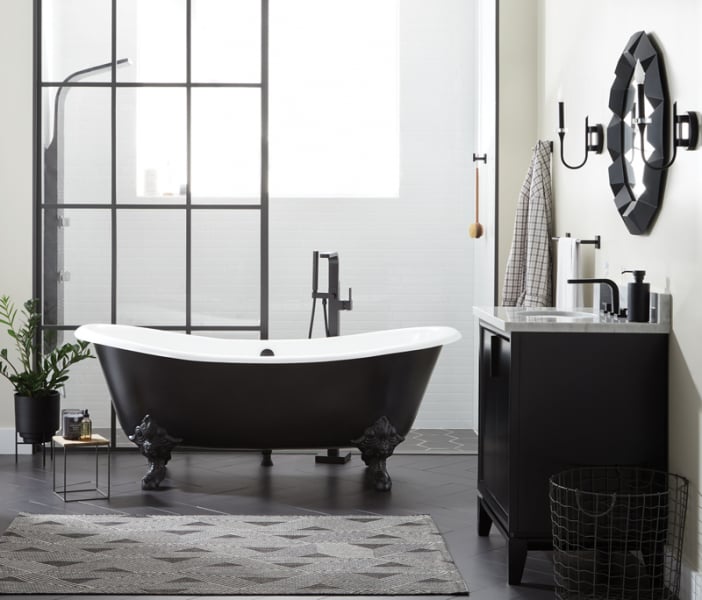 Go big and bold. Ready to dive right in? Make matte black the focal point of the room. Add an accent wall, vanity, door or bathtub that's painted in this rich hue. A black bathtub will certainly make a modern statement in your bathroom. Make Signature Hardware's 72-inch Lena Cast Iron Clawfoot Tub – Monarch Imperial Feet in Black the highlight of your space.