Eco Conscious Paints to Color Your Home In
Environmentally friendly paint choices that'll refresh your home.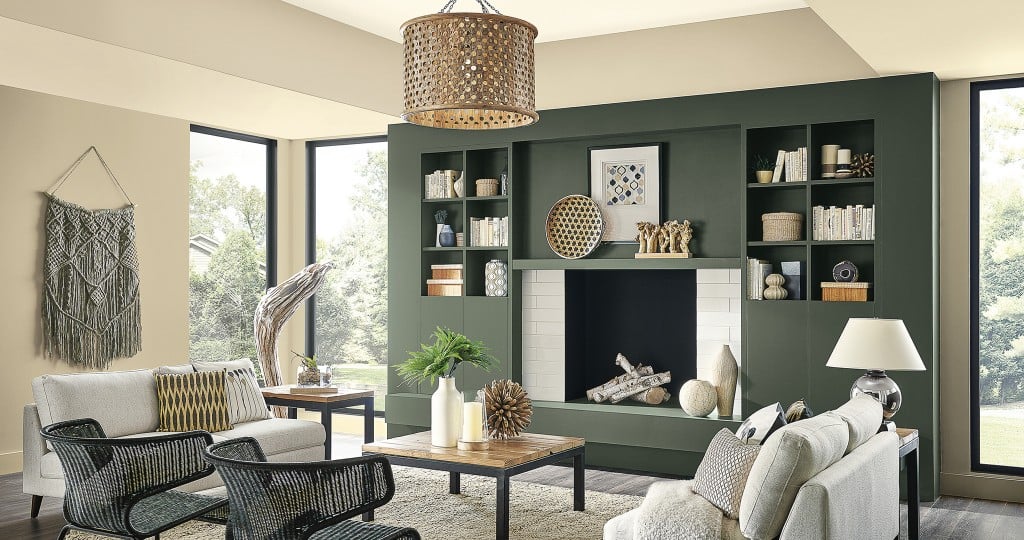 Sprucing up your home's interior with a fresh coat of paint sounds easy enough, but have you considered what's actually inside that paint can? If you're not careful, you'll discover that beyond color, there are harmful chemicals as well.
Found among common household products — cleaners, disinfectants, the paint on your walls — are volatile organic compounds, or VOCs. The U.S. Environmental Protection Agency shares that VOCs are emitted as a gas and contain a variety of chemicals that can cause short- and long-term adverse health effects.
Fortunately, you can find a number of eco-friendly paints today. These cleaner, safer colors will help brighten up your home, keeping everything fresh.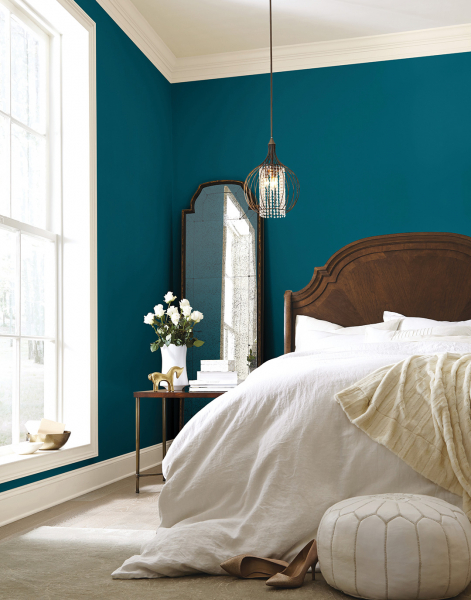 In Harmony
Sherwin-Williams' Harmony line of paint is made of a zero-VOC formula and is GreenGuard® certified. Its Interior Acrylic Latex paint reduces common indoor odors — from cooking to pets and more — and has antimicrobial agents that help prevent mildew and mold.
It's available in a variety of sheens — flat, eggshell, semigloss — and colors. Select anything from deep blues, like Oceanside (SW 6496), above, to more neutral tones, such as Shiitake (SW 9173). Go to the Sherwin-Williams website and search for the Harmony Interior Acrylic Latex paint to see all the hues you can choose.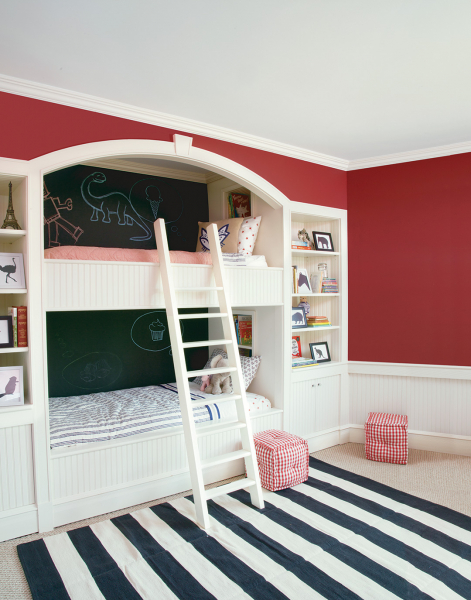 All Natura
The Natura line is the greenest paint available from Benjamin Moore. It's certified asthma- and allergy-friendly, plus has zero VOCs and emissions. The 100% acrylic line is available in thousands of colors and is engineered with Gennex® Color Technology, the company's process that ensures durable, gorgeous colors.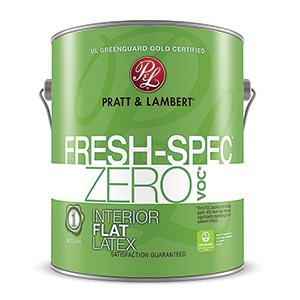 Seeing Green
Look for eco-certifications on your paint can, like the GreenGuard® declaration on this Pratt & Lambert paint. This certification assures that products meet strict indoor air quality standards and that they're safe for children and elderly folk, making them acceptable choices for households, schools and hospitals.
You can purchase Benjamin Moore at City Mill, Sherwin-Williams at your local Sherwin-Williams store, and Pratt & Lambert at HPM Building Supply.