Ed Kenney's charming hilltop jungalow
Bohemian chic meets tropical paradise in this cute and creative guest cottage.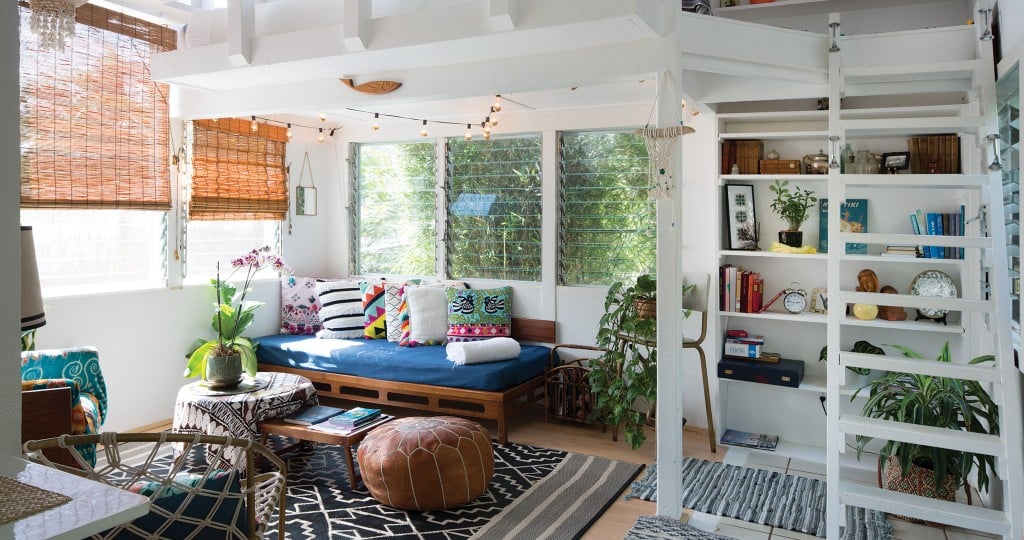 In the hills above Kaimuki, a cozy guest cottage sheltered by wild monstera and other gorgeous foliage is a relaxing break from the surrounding hubbub of city life. It belongs to beloved restaurateur Ed Kenney and his wife, Kristen. Ed hosts the locally produced PBS show, "Family Ingredients," and is well-known for his restaurant establishments: Town, Mud Hen Water, Kaimuki Superette and Mahina & Sun's.
Not so well known is that Ed and Kristen enjoy decorating their interior spaces together and each has a natural creative eye for it. Together, they transformed a simple stand-alone cottage into a cheery little getaway for family and friends.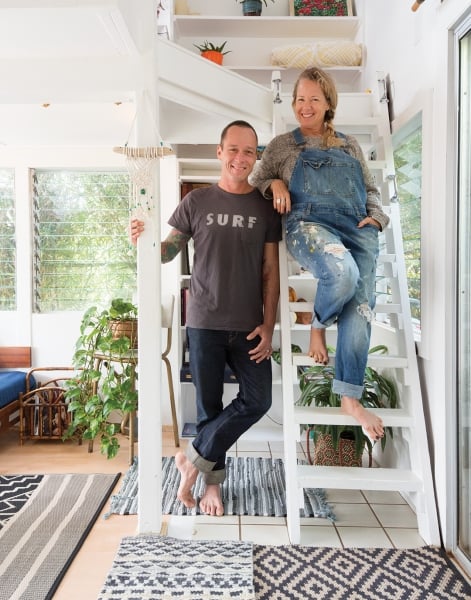 "The name that we call it is The Hilltop Hale," says Kristen. "I really wanted to create a fun, cozy, inspiring space where our guests would feel at home."
The cottage was built in 1971 with a quirky V-shaped ceiling, and has a stunning view of Diamond Head.
The charming interior features the very on-trend design style, Jungalow—a term combining the words jungle and bungalow. It was coined by California-based designer Justina Blakeney, who is credited for nailing down Jungalow as her signature look.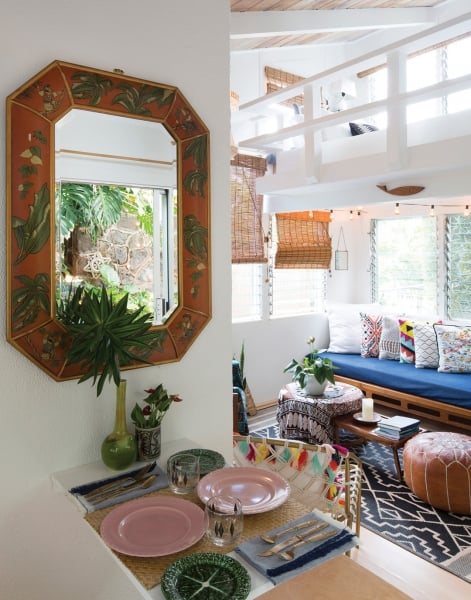 "There's something about it that makes you feel like you're on vacation," says Ed, especially noting the fun lofted bed area.
From the brightly colored mix of patterned textiles and fabrics to the cozy macrame details, one-of-a-kind décor pieces and vibrant mix of plants, Ed and Kristen not only captured the junglelike boho chic look, but also their own personal style.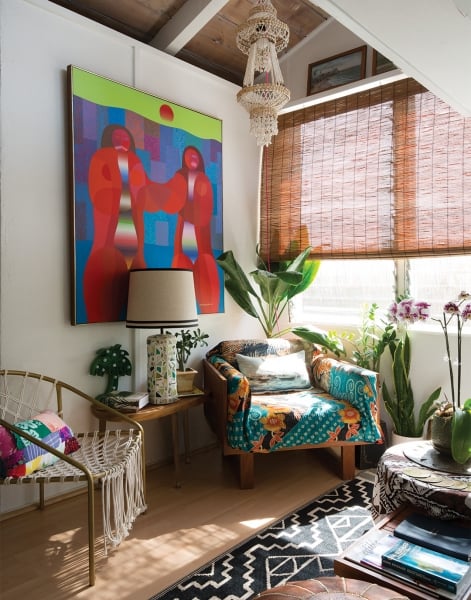 "[Jungalow] is a trend, but it's a good reflection of who we are," says Ed. "We're tree-hugging hippies so the little design factors from the '60s work for us."
Combining midcentury modern furniture with funky artwork and varied items, somehow it all works together beautifully. "Simplicity doesn't work for us at all," says Kristen. "We like it to be eclectic.
"Besides using a ton of plants, I love this style because anything goes," she says. "The more random the better. You can mix and match patterns, add all kinds of art that you didn't know you had, and lots of pillows."
See more of this charming hilltop cottage here.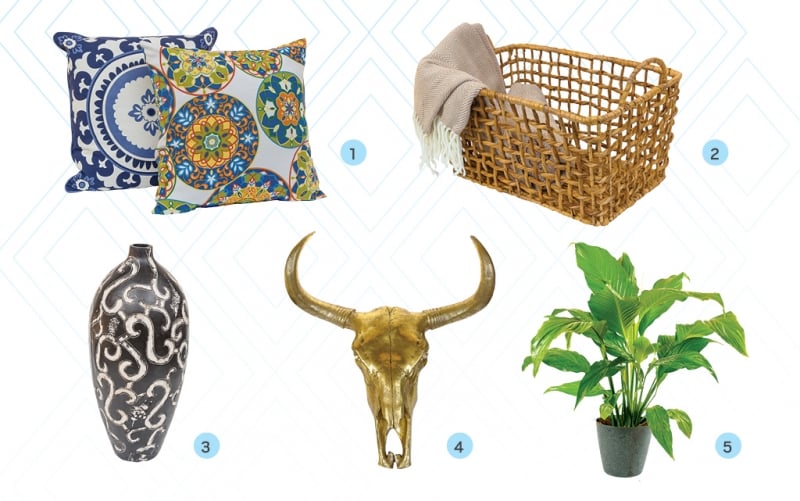 Get This Look
Let your decorating run wild to achieve the Jungalow style in your home. Boldly mix colorful patterns and textures, opt for some wood and wicker accents, add in your funky finds, and don't forget leafy plants.
1. Celestial Pillow, $39, and Cera Summer Pillow, $29, from Red Knot.
2. Camel Herringbone Throw Blanket, $49, from Red Knot. Basket Water Hyacinth, $49, from Red Knot.
3. Swirl Vase, $45, from HomeWorld Furniture.
4. Resin Bison Skull, $249, from Red Knot.
5. Spathiphyllum, $19, from Hokuahi Garden Shop.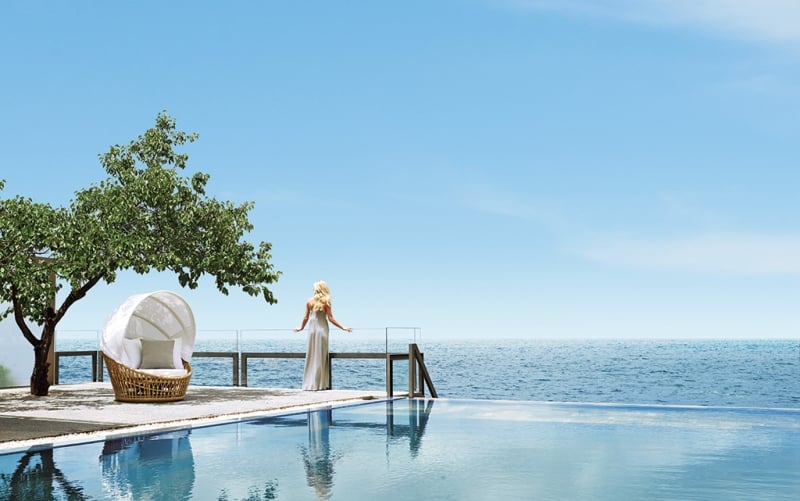 Peacock Day Bed, $1,349, from INspiration Interiors.
---