Family fun in the pool
An active family of four loves the outdoors even more now that their backyard is complete with a beautiful pool.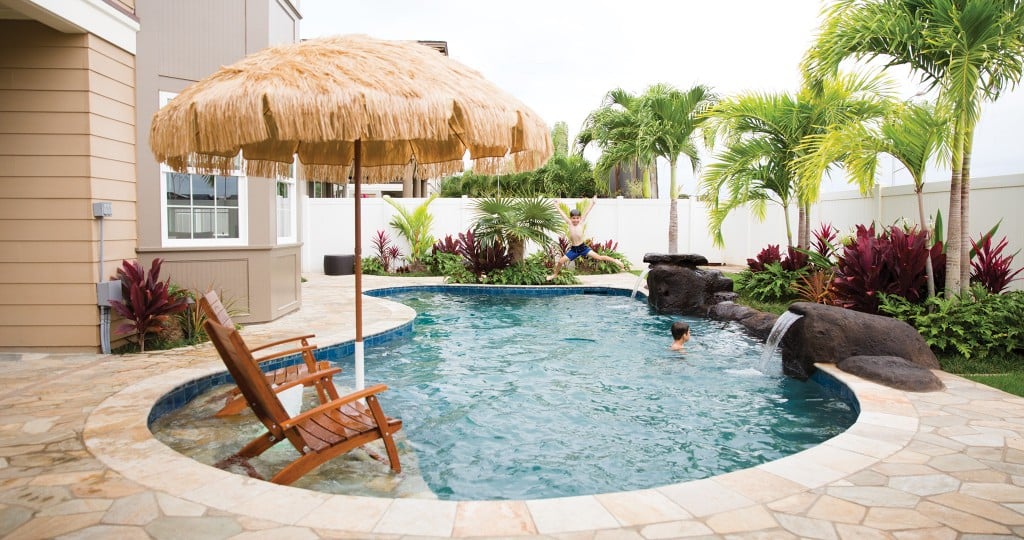 The completion of a 20,000-gallon pool, dreamily surrounded by rock features, thriving palm trees and colorful plants, is the final piece to one family's tropical backyard escape.
The curvy pool with its waterfalls and inviting waters seamlessly blends with the rest of the outside area, connecting nicely to the outdoor grilling and lounging area and shaded by a pergola, which is just steps away. It's the perfect spot to stay active, have fun and relax, which is exactly what homeowners Michael and Lititia Thomas wanted.
"We have a swim club in the area—a community pool—but it was crowded pretty much all the time," says Michael, also noting the many rules and restrictions to abide by. "We decided to best serve us, to make us happy, to make our kids happy and feel more comfortable, we wanted to put a pool in. We really did it for the kids," he says.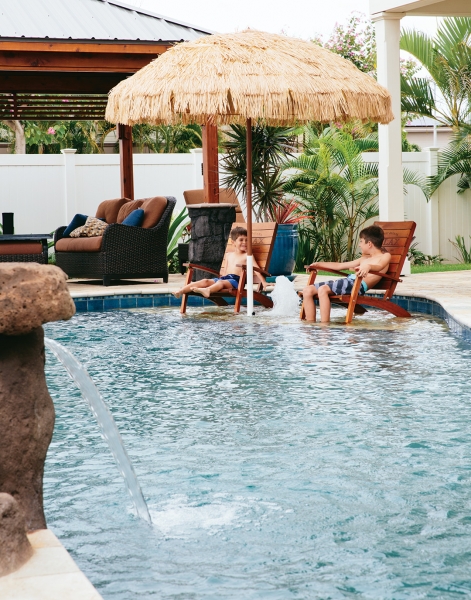 The couple reached out to Clifton Crawford of C & J Contracting to take on the job.
"We knew immediately the design of the characteristics of how we wanted the things to flow," says Michael, mentioning that they wanted to retain as much yard as possible.
"I just knew that I wanted to swim laps and have a place for the kids to jump off and dive in and have fun," Lititia says, which are actions their two sons, ages 10 and 5, couldn't do at the community pool since it was against the rules.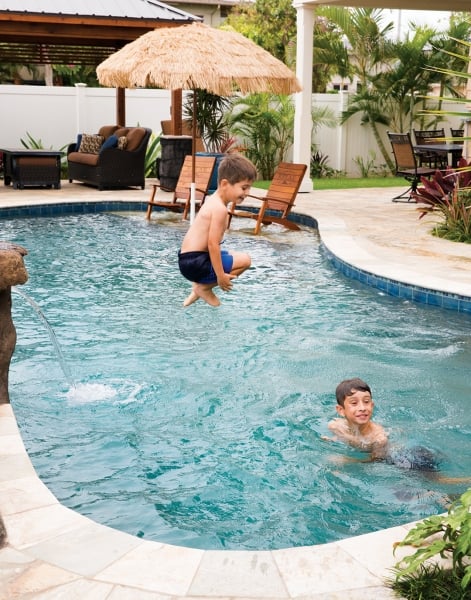 The couple worked separately with a designer and came up with ideas that they shared with Crawford, who then worked with the couple to tweak some aspects and come up with a final plan for the pool.
"Our claim is that we'll build a pool that fits your yard, fits your area, as well as your budget," says Crawford. "So with the Thomas' we sat down. They came up with a couple ideas. We showed them a few pools to kind of get the initial dollar values and then we went further."
One idea that came up: Crawford thought that the pool should be not just functional to the family's wants, but also pleasing to the eye.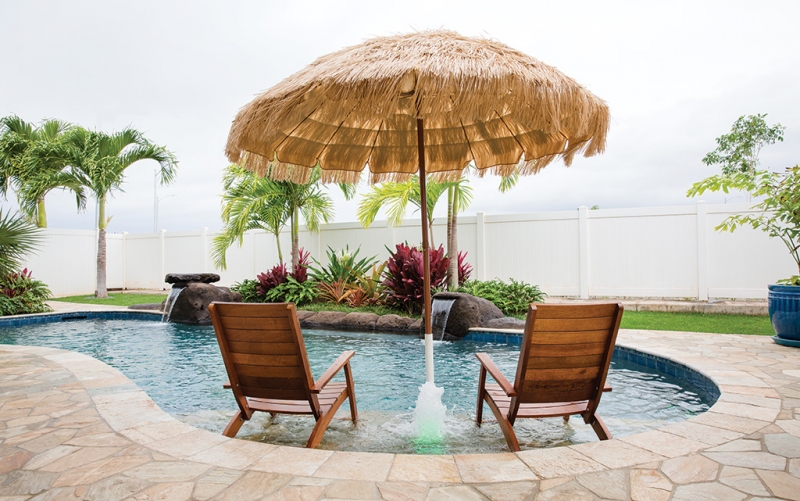 "If you're going to put a swimming pool in the backyard, we want to create it attractive to the users in the house," says Crawford. "We wanted to do something that will grab sight and that will grab sound."
That resulted in lighting in the pool that can change colors: red, blue, green and pink. A bubbler was also added to create some background noise and white water frost, and water spills into the pool from the jump rocks.
"Even if you're not in the water, you're looking at this beautiful feature that has water in transit," says Crawford.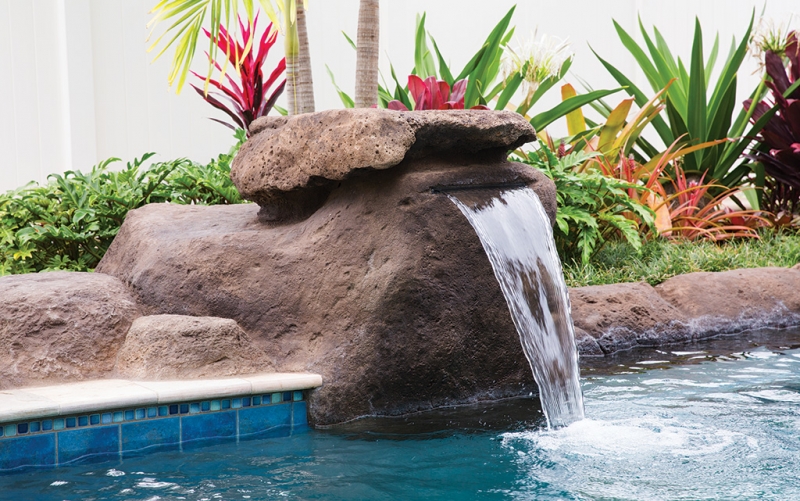 The couple liked that they could rely on Crawford for easy, clear communication. "You text him or you call him, he's there," says Michael.
And now, the family loves their pool and is looking forward to hosting outdoor events and get-togethers in the summer.
"Because we work so much too, we want to avoid getting back out in traffic on our time off and dealing with that," says Lititia. "It's nice to be able to stay home. … [The kids are] up for going swimming every day. A couple hours a day, whether it's cold or hot they're in there. Rainy, they're still in there."
"I like to just come home," says Michael. "This is a retreat. We go out to the ramada and have a glass of wine. We grill. I have some wireless speakers and listen to music. We are able to enjoy the outdoor lifestyle much more comfortably now."