Family Style Pool and Outdoor Space
New pool's location makes it the daily hub for this Kailua family.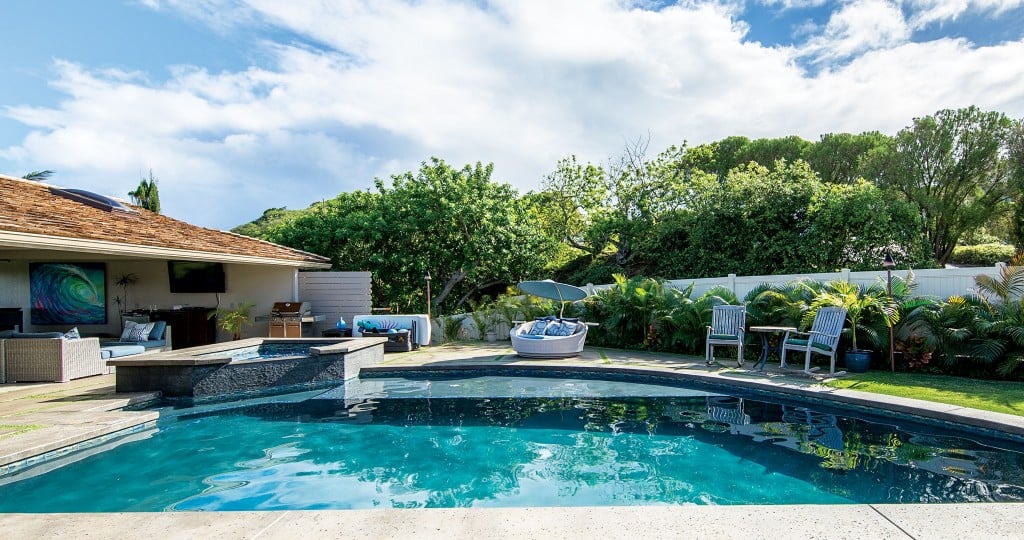 This Kailua homeowner looks out at his new pool and just shakes his head. "We almost made a huge mistake," he says.
When this family moved from Hawaii Kai a year ago, one thing was clear. "We had a pool in our previous house in Hawaii Kai. Our kids have grown up with a pool," says the homeowner. "We'd never live in Hawaii without a pool."
What wasn't quite as clear was where to put the pool on this expansive, hillside lot with ocean views. "We were going to put the pool on the lower level in the backyard, but I got to thinking about it," says the homeowner. "If we could keep it all on the same level as the living space, wouldn't that be better? Everything is here. This is where we spend all our time, so why not put it up here?
"We wanted an outdoor living space — Hawaii style. We wanted to be outdoors as much as possible."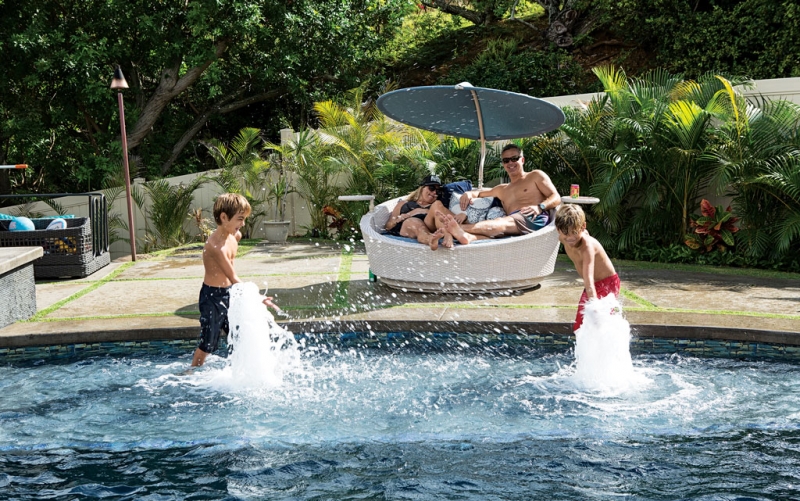 With the location decided, the family built a wish list of pool features including a hot tub, Baja step, bubblers and abundant lighting. "We wanted the design to go with the house," says the homeowner. "My wife, who helped design the pool, is a sailor and was raised on a boat. So it made sense to design it in the shape of a sail to follow the design of the house."
Clifton Crawford of C & J Contracting and his team got to work, installing the pool and spa in the front yard adjacent to the new covered lanai. The company also used fill dirt from the pool to triple the usable space in the backyard so there was plenty of room for the family trampoline, a treehouse and an expanded lawn. Wolfgang Landscaping provided the finishing touches in the upper level around the pool and entry and on the lower level.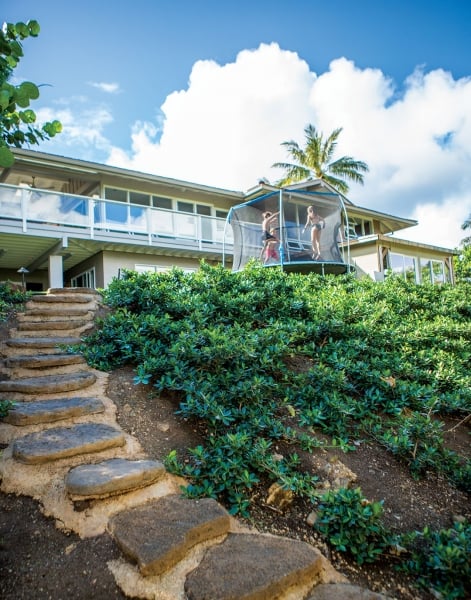 The project took six months to complete, and the homeowners were happy with the crew's professionalism throughout. "They were awesome. They actually bought our dog a Christmas present," says the homeowner, laughing. "They were also very trustworthy. You're leaving your house open, your kids out there, but we didn't give it a second thought."
Today, this family loves, absolutely loves, the pool, spa and covered lanai. "We spend an incredible amount of time out here. This is where we congregate," says the homeowner.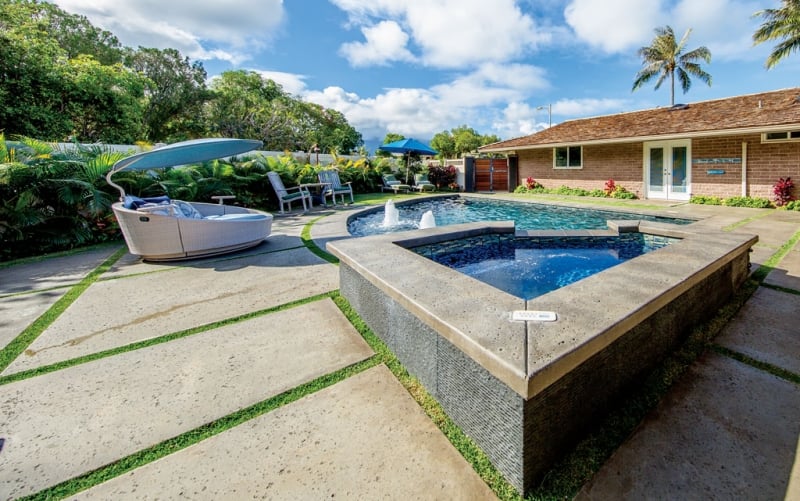 The family plans to turn their attention to the adjacent covered lanai next – adding a complete outdoor kitchen. In the meantime, though, the space is always busy. "We have every meal out here," says the homeowner. "It's a great place to hang out. I can even watch the game from the hot tub with a beer."