Fired Up Fridays: Ahhh, He Did It Again.
A weekly barbecue blog for the summer.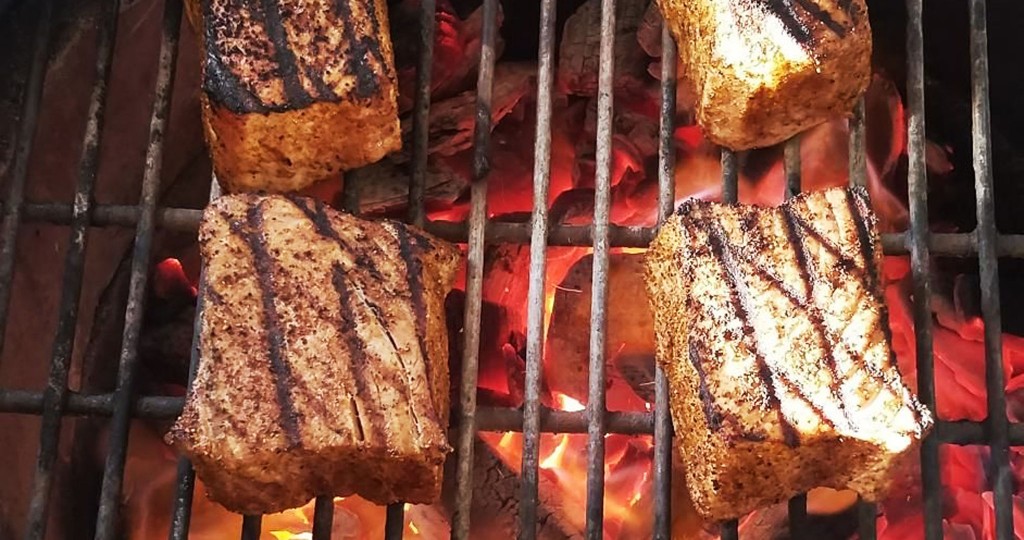 Scott Schumaker is president of PacificBasin and interim publisher of Hawaii Home + Remodeling. He is also an avid barbecue hobbyist who often tempts co-workers by posting images of his culinary feats on his Instagram, @schuboxphoto. We have convinced him to share his secrets each week this summer with our readers in our Fired Up Friday blog. His grill smoker of choice is a Big Green Egg he purchased from POP Marine and Fishing. He also uses a Weber Summit gas grill, especially for rotisserie cooking, which he got at AirGas Gaspro Kapolei.
---
Seared ahi is one of my family's favorites, so I grill it quite often. It is a fast, simple cook and makes for a wonderful summer meal, which is when ahi are plentiful and its prices more affordable. Seared ahi perfectly blends smoky flavor with chilled, fresh Hawaiian fish. It can be grilled and eaten right away or cooked earlier in the day and stored in the fridge until serving.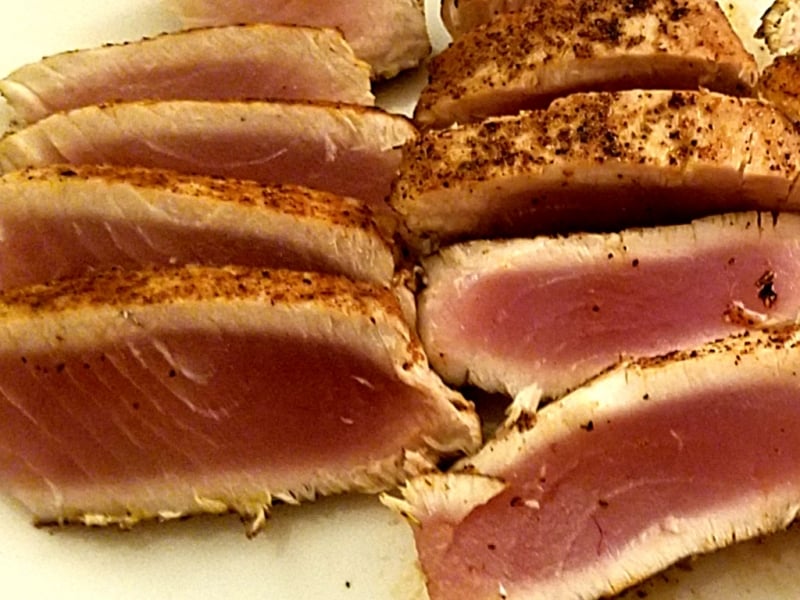 The Prep
Lightly coat large ahi blocks with any oil that can handle high heat, such as peanut, avocado or algae. Algae oil is my new favorite, as it is heart healthy, can handle intense heat and will not impart any flavor to the fish. I prefer my ahi to be cut almost square as opposed to rectangular, so it is easier to sear on all six sides. If you can only find large, rectangular blocks, cut them in half to form two squares.
Rub with your favorite spicy rub. Or, if you don't like heat, Hawaiian rock salt and pepper will work just fine. You can do this after you light the grill or, if you want to marinate the ahi a bit, earlier in the day.
About 20 minutes before placing your rubbed ahi on the grill, move it to the freezer to get it super chilled.
The Cook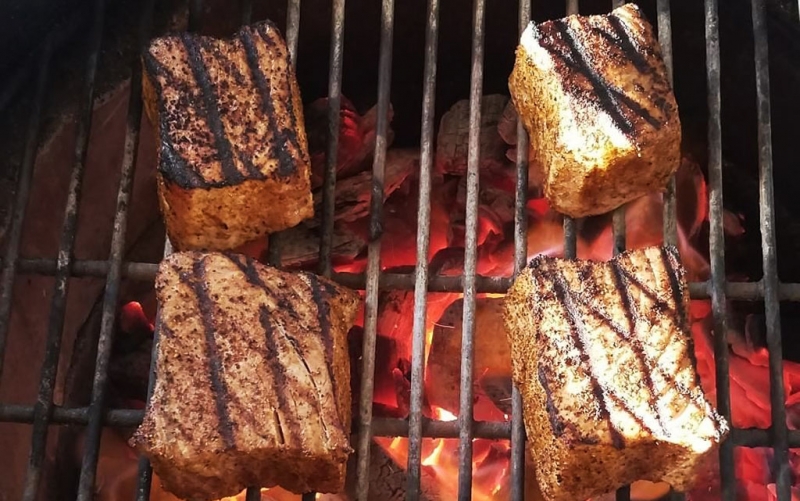 Light your grill, open the air vents fully and let the coals rock until white hot. Using long tongs and heat-resistant barbecue gloves, sear the ahi on all sides for 30 to 60 seconds per side, depending on the thickness of the fish and your preference for balancing the char ring and the rare/raw middle section. With each flip, move the ahi around to find the hottest grates so all sides pick up nice char lines.
Immediately return your seared ahi to the freezer to halt the cooking process. Leave it to chill for about 15 minutes or so. If eating right away, slice and plate the ahi. If eating later, place the ahi in the fridge.
As a dipping sauce or drizzle, take a tablespoon of wasabi or spicy yellow mustard and cut it with soy sauce until you get the desired thickness. Squeeze in a touch of fresh lemon or lime juice or, if you have, lilikoi. Stir. Sprinkle some chopped green onion on top of the sauce, dip the ahi, and enjoy.