Fired Up Fridays: Eat Your Vegefruitables
A weekly barbecue blog for the summer.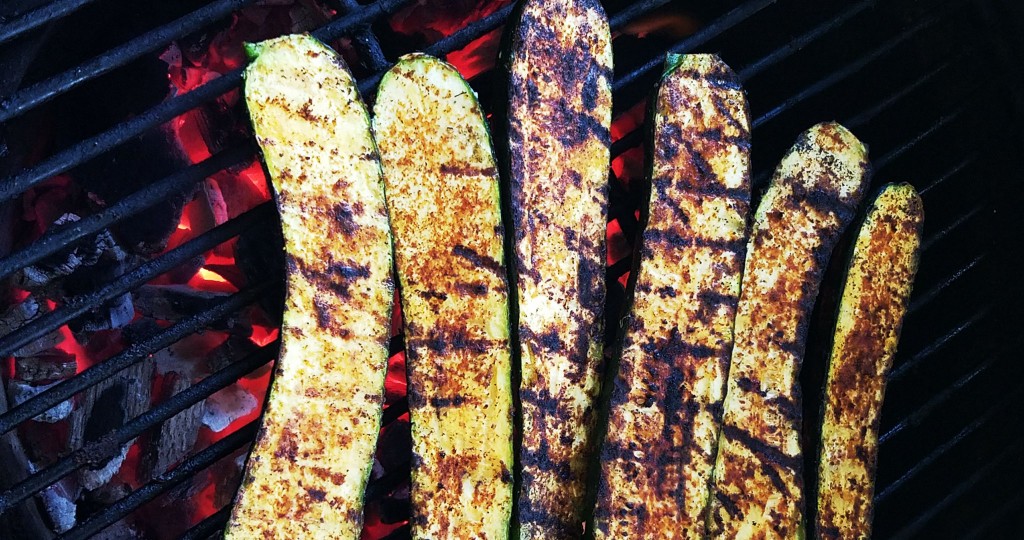 Scott Schumaker is president of PacificBasin and interim publisher of Hawaii Home + Remodeling. He is also an avid barbecue hobbyist who often tempts co-workers by posting images of his culinary feats on his Instagram, @schuboxphoto. We have convinced him to share his secrets each week this summer with our readers in our Fired Up Friday blog. His grill smoker of choice is a Big Green Egg he purchased from POP Marine and Fishing. He also uses a Weber Summit gas grill, especially for rotisserie cooking, which he got at AirGas Gaspro Kapolei.
---
With this being peak zucchini season, now is the time to throw some on the grill. Done right, grilled zucchini has a delicate, sweet flavor. It's one of my favorite vegetables to do on the grill. I know that, technically, zucchini is a fruit, but, barbecue is not the right time to get into technicalities. So, let's just agree to call it a vegefruitable.
The Prep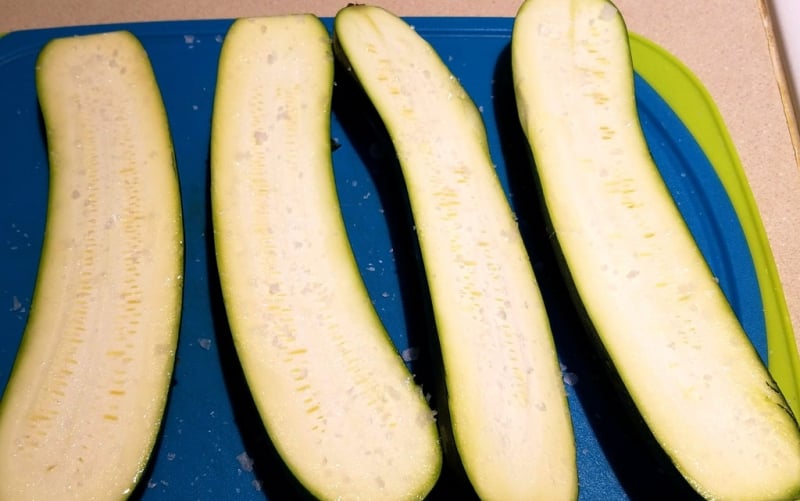 Smaller zucchini are sweeter, so look for smaller, firm squash that feel heavy for their size and have a consistent, dark-green color. Cut the zucchini in half lengthwise. The secret to grilling sweeter zucchini is to pull the bitterness out of the squash by salting it. Sprinkle the top half thoroughly with Hawaiian rock salt or Kosher salt. Regular table salt will work in a pinch if that's all you have. Let this sit for about 10 to 15 minutes so the salt can pull the moisture from the zucchini. Take the blade of your knife and carefully but vigorously scrape off the salt and water beads. You could also just rinse the salt off but make sure you dry the zucchini right away. Too much water can lead to limp zucchini and we don't want that. Scraping off the salt prevents the zucchini from being overly salty.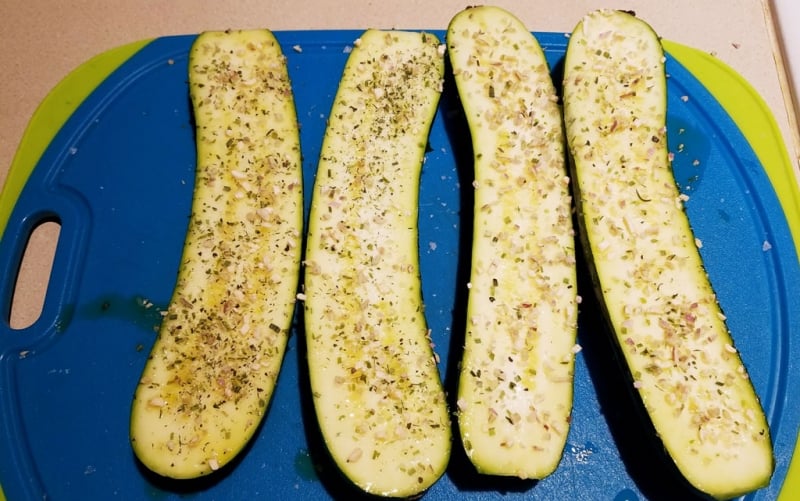 Lightly coat the now-scraped top with olive oil and sprinkle on your favorite seasoning – garlic powder, basil, oregano, thyme, black pepper or your favorite blend. If I am using a spice blend, I usually ensure it is salt-free. For an herb blend, I love Penzey's Sunny Paris. For a zucchini-friendly spice blend, I recommend Penzey's Arizona Dreaming.
The Cook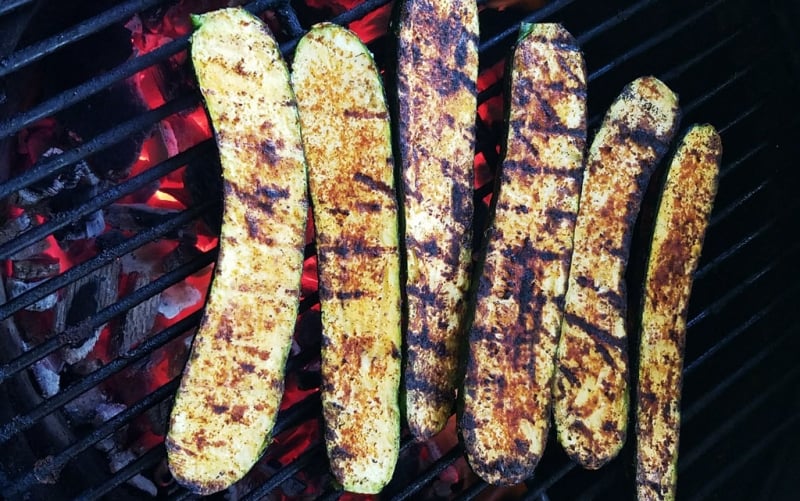 Grilling zucchini is simple, but you must watch it carefully to prevent overcooking. Again, we don't want limp zucchini. Place the squash cut side down over medium-hot coals. Grill until you get good color. Turn the squash over and cook for another few minutes until they just start to bend when lifted on one end with tongs. The zucchini will continue cooking after you remove it from the coals, so the trick to crisp zucchini is to remove it just prior to its feeling done. After the zucchini rests for a couple of minutes, slice and enjoy. You can then call mom to tell her you followed her advice and ate your vegefruitables today.