Fired Up Fridays: Power Strips
A weekly barbecue blog for the summer.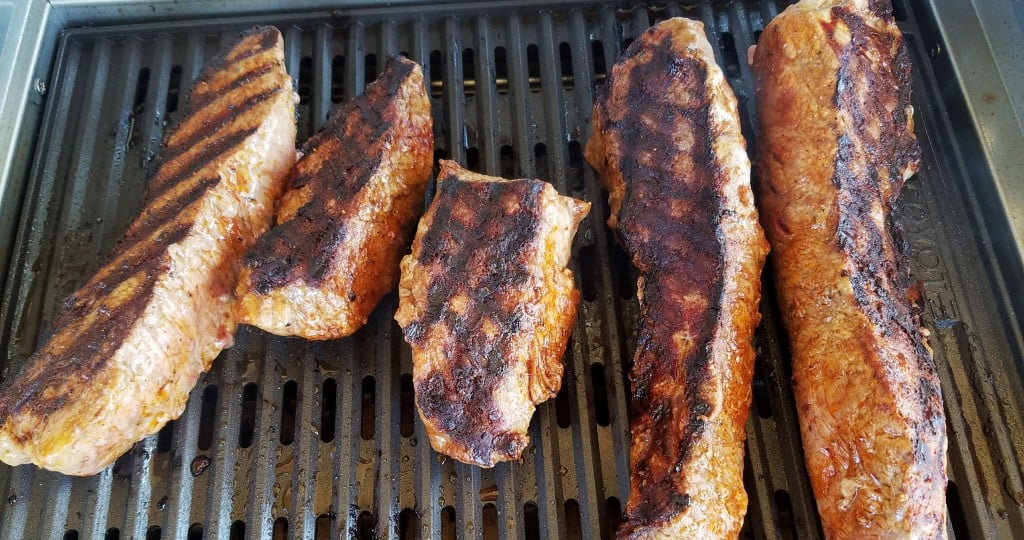 Scott Schumaker is president of PacificBasin and interim publisher of Hawaii Home + Remodeling. He is also an avid barbecue hobbyist who often tempts co-workers by posting images of his culinary feats on his Instagram, @schuboxphoto. We have convinced him to share his secrets each week this summer with our readers in our Fired Up Friday blog. His grill smoker of choice is a Big Green Egg he purchased from POP Marine and Fishing. He also uses a Weber Summit gas grill, especially for rotisserie cooking, which he got at AirGas Gaspro Kapolei.
---
Last week, we introduced you to the Coyote Indoor/Outdoor Electric Grill that delivered some shockingly good results with boneless chicken thighs.
This week, we plugged in the Coyote and grilled some tri-tip strip steaks. When it comes to cooking on the Coyote, if the bird is the word then the cow is the wow. The beef came off the grill a perfectly juicy medium rare with a wonderful crust.
Again, this little electric grill surprised me with its simplicity, speed and ability to grill great grinds. Hurry, you only have 2 days left to enter to win one for yourself. Enter our grill giveaway now.
The Cook
Turn the Coyote to high and allow the grill to heat up, about 19 minutes or so. While the grill is warming up, rub the beef with olive oil and your favorite rub.
To get those coveted diamond-shaped grill marks, place your steak on the grill with one end pointing to 10 o'clock. Allow the meat to sizzle and sear for a couple of minutes, then rotate the meat so the end pointing to 10 o'clock now points to 2 o'clock. Allow it to sear for a couple minutes, then flip the steak over to sear the other side at both 10 o'clock and 2 o'clock.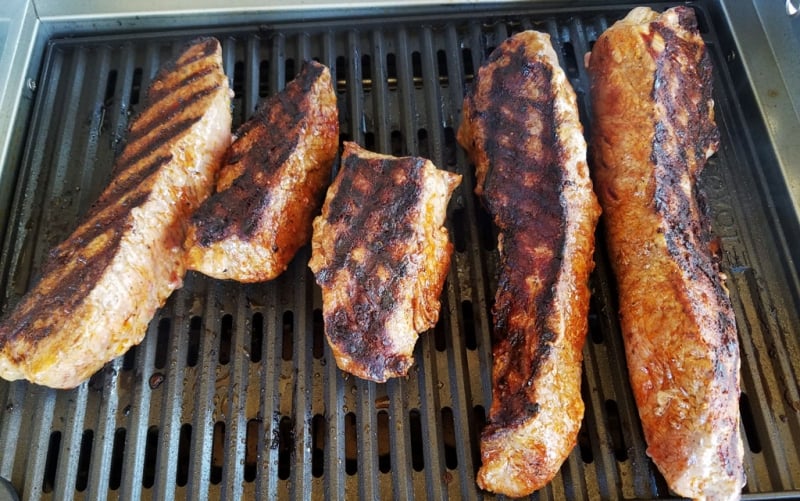 If the grates were hot enough and you positioned the steak correctly, you should have nice grill marks.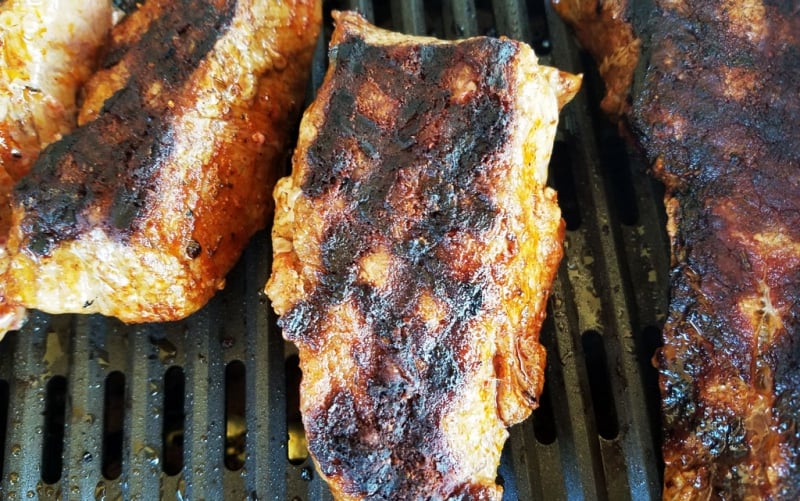 Once both sides were seared, I took the steak off the Coyote, turned the heat down to medium low and allowed the cow to rest for 20 minutes.
I then put the steaks back on the Coyote, closed the hood and let them cook slowly until reaching about 125 degrees internal temperature.
Let the cow take one more short nap for about 10 minutes to allow the juices to settle back into the protein fibers, then slice and serve.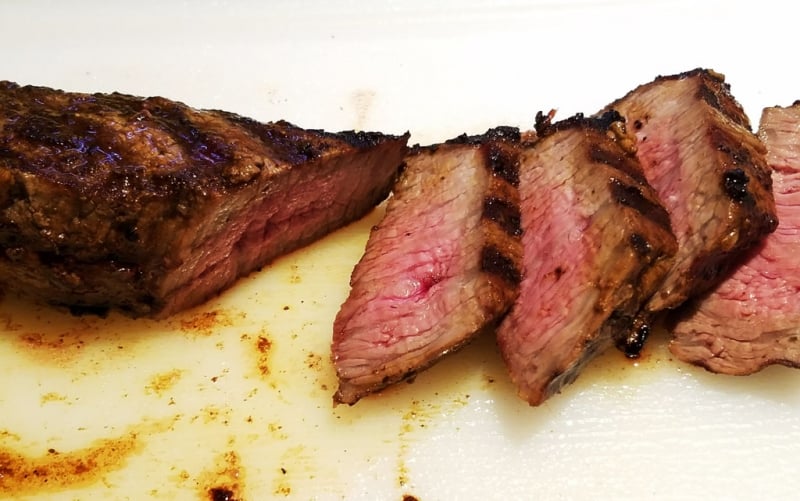 It will be love at first bite and you will no doubt agree this cow is wow.
---
Enter Our Summer Giveaway For An Indoor/Outdoor Grill
In partnership with Servco Home and Appliance Distribution, one lucky reader will win a Coyote Outdoor Living indoor/outdoor electric grill, valued at $799. Enter the grill giveaway now. Contest ends Sunday, Aug. 27.