Fired Up Fridays: Sear Naked, Finish Low
A weekly barbecue blog for the summer.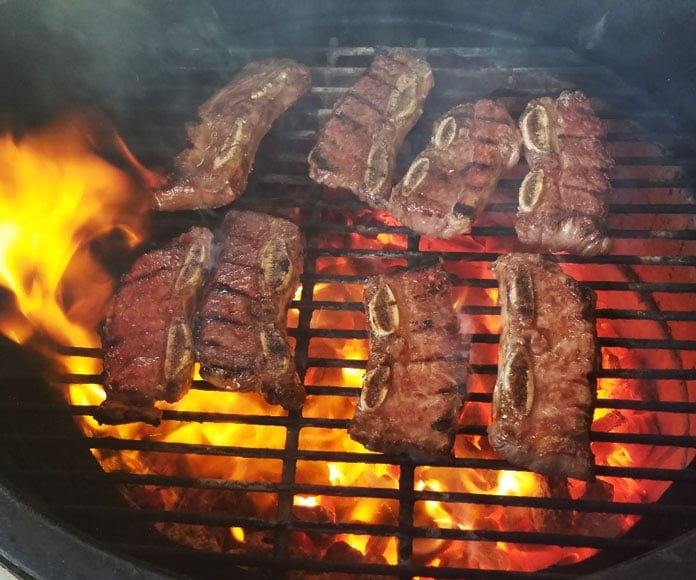 Scott Schumaker is president of PacificBasin and interim publisher of Hawaii Home + Remodeling. He is also an avid barbecue hobbyist who often tempts co-workers by posting images of his culinary feats on his Instagram, @schuboxphoto. We have convinced him to share his secrets each week this summer with our readers in our Fired Up Friday blog. His grill smoker of choice is a Big Green Egg he purchased from POP Marine and Fishing. He also uses a Weber Summit gas grill, especially for rotisserie cooking, which he got at AirGas Gaspro Kapolei.
---
In Hawaii, kalbi is as ubiquitous at backyard barbecues as rice and mac salad. Kalbi, or cross-cut beef short ribs, is too often prepared with an overly sweet, teriyaki marinade. The sticky-sweet sauce overpowers the beef and essentially turns it into meat candy. When it comes to this cut of beef, I prefer to sear naked. The meat that is. Not the chef. Some laws exist for good reason.
The Prep
Essentially, there is no prep. Just light the grill and let the coals turn to lava. The key is to use very thick-cut kalbi. The cracker-thin cuts many plate lunch places use will not work for this cook. Ask your butcher to cut them at least ¾-inches thick. One-inch thick or thicker is preferred. Prime is preferred over Choice. Costco often has them. I also prefer to cut them lengthwise so there are two bones per slice, not the normal three to four bones. This makes flipping them easier when searing and gives a better char-to-meat ratio.
The Cook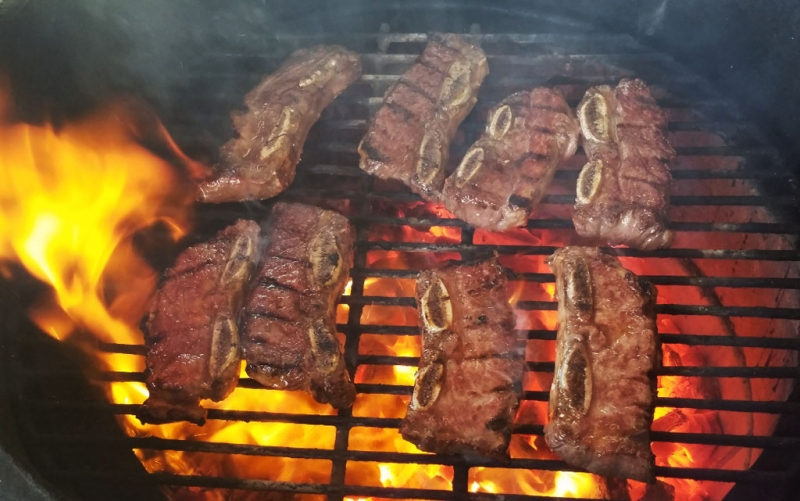 I start by using the T-Rex Sear Method to sear a nice crust onto the kalbi. About 45 seconds or so per side depending the thickness (of the beef, not the chef). With the red-hot coals, white-hot grate and fat dripping from all the slices, you will be fighting flames and smoke. So, use long barbecue tongs and grill gloves and work with about 8-10 pieces at a time.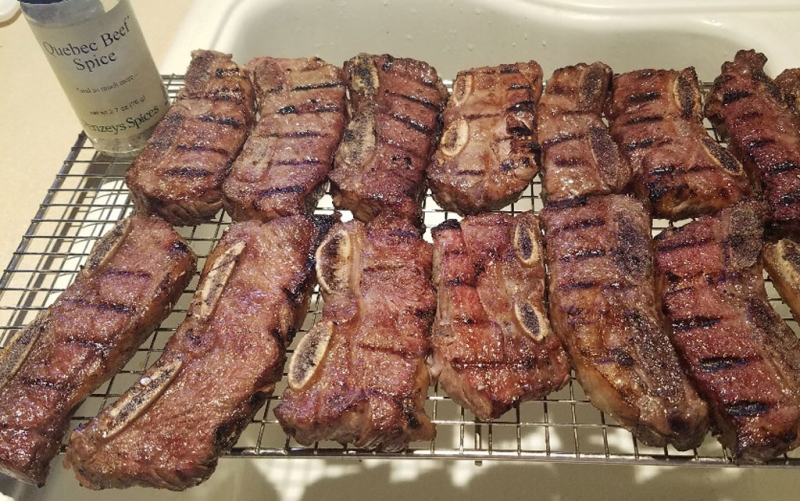 Once all the meat is seared, shut the vents on the grill to allow the meat to rest and the coals to cool for 20 to 30 minutes. Now it's time to add your favorite beef rub. I do mine on a wire rack above the sink to make cleanup a breeze. Penzey's Quebec Beef Rub is a wonderful, peppery blend for kalbi but be sure to use it lightly. Because the sear put a crust on the meat, don't hesitate to rub the spices firmly into the beef.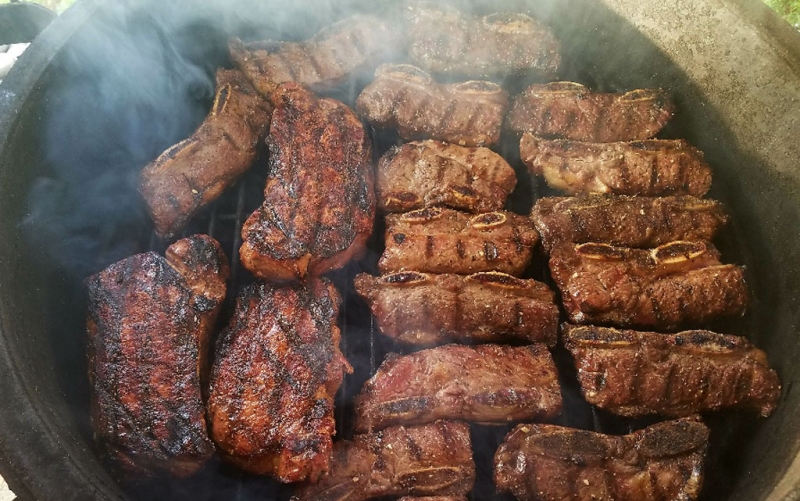 With the coals having cooled to about 250 to 300 degrees, it's time to finish the kalbi. Add a couple fist-sized chunks of smoking wood – cherry, pecan and kiawe all work well with beef. You want a lot of smoke as them meat will only be on the grill about 10 minutes (5 minutes or so per side), If you have a raised rack to get the meat away from the coals, use it. The longer it takes the kalbi to finish, the hungrier you will be. More importantly, the beef will bask longer in the smoke.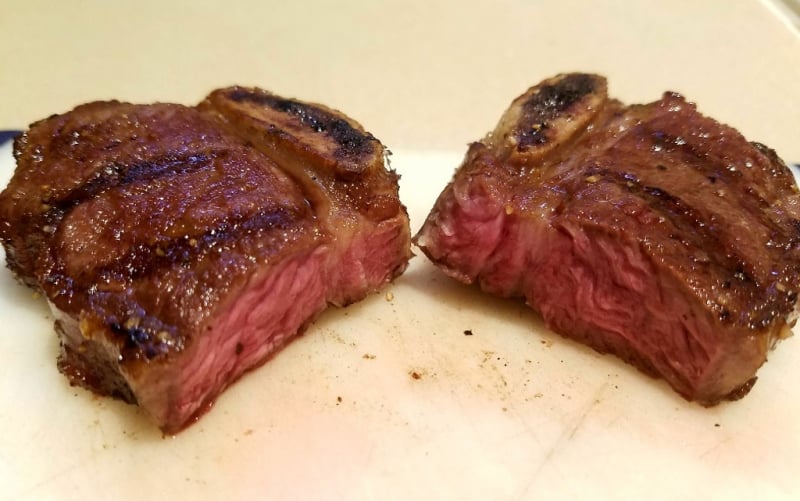 Once the meat is rare to medium rare (125 to 130 degrees as measured with an instant-read thermometer), remove it from the heat. Allow it to rest for about 5 minutes, then slice and serve. Your guests will marvel at the beefy, smoky, spicy kalbi and will never want to go back to the meat candy they are accustomed to. When they ask you how you did it, smile and tell them you seared it naked. Don't. Say. Another. Word. There are no laws against letting imaginations run wild.
---
Enter Our Summer Giveaway For An Indoor/Outdoor Grill
In partnership with Servco Home and Appliance Distribution, one lucky reader will win a Coyote Outdoor Living indoor/outdoor electric grill, valued at $799. Enter the grill giveaway now. Contest ends Sunday, Aug. 27.