Flooring
A long-term investment that could last for the lifetime of your home.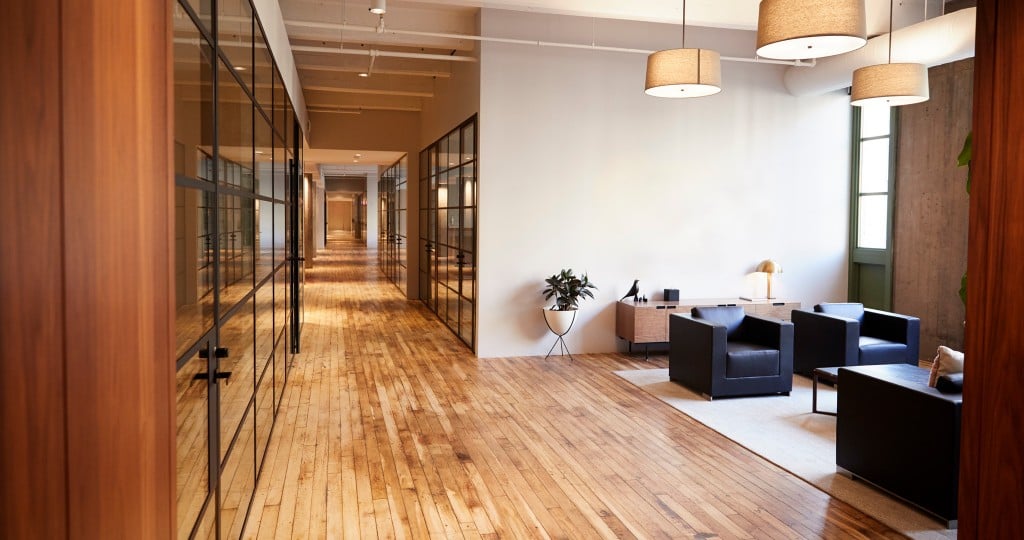 This article is part of the 2019 Hawaii Home + Remodeling Resource Guide, an organized and vetted directory of professionals, services and shops in the building and home improvement industry.

Flooring is a long-term investment that could last for the lifetime of your home. Will you choose ceramic or porcelain tile? Hardwood or bamboo? Perhaps you're thinking about vinyl, laminate, linoleum or carpet. Many factors go into selecting the best material for your needs, such as style, whether children or pets live in the home, and existing allergies. Other considerations include sales tax, hazardous material testing for lead and asbestos, permits, inspection fees and maintenance. These pros can help you find the best choice for your home, with a look you'll love for years to come.
---
Abbey Carpet & Floor of Hawaii
560 N. Nimitz Hwy., Ste. 106
Honolulu, Oahu
487-6667
honolulu.abbeycarpet.com
Abbey Carpet of Maui
25 S. Kahului Beach Rd.
Kahului, Maui
808-871-5825
maui.abbeycarpet.com
Allied Floor Corporation
1727 Democrat St.
Honolulu, Oahu
847-0288
American Carpet One
302 Sand Island Access Rd.
Honolulu, Oahu
832-2020
americancarpetone.com
Appia Tile
1720 Ala Moana Blvd., Ste. B3B
Honolulu, Oahu
387-7227
appiatile.com
Bougainville Flooring Super Store
4478 Malaai St.
Honolulu, Oahu
423-1700
bougainvilleflooringsuperstore.com
Carpet Outlet
4374 Malaai St.
Honolulu, Oahu
423-0907
carpetoutlethawaii.com
Eco Floors & Cabinets
98-019 Kamehameha Hwy., Ste. 2
Aiea, Oahu
484-1500
ecofloors@aol.com
Evergreen by Debra LLC
47-388 Kamehameha Hwy.
Kaneohe, Oahu
239-6599
evergreenbydebra.com
Fire Rock Fabrication
59-518A Alapio Rd.
Haleiwa, Oahu
638-7900
Floor Coverings International
377 Keahole St.
Honolulu, Oahu
738-9389
floorcoveringsinternational.com
Harvey's Flooring
2-2565 Kaumualii Hwy.
Kalaheo, Kauai
808-332-7533
harveysflooring808.com
Hawaii Glass Block Inc.
284 Kalihi St.
Honolulu, Oahu
841-2565
hawaiiglassblock.com
Hawaii Hardwood Flooring
6129 Wakine Pl.
Honolulu, Oahu
741-5354
hawaiihardwoodinc.com
Hawaiian Style Flooring, Division of Bamboo Flooring Hawaii LLC
521 Ala Moana Blvd., #213
Honolulu, Oahu
550-8080
bambooflooringhawaii.com
HB Supply
649A Mapunapuna St.
Honolulu, Oahu
834-2959
arcadegreen.com
Homeowners Design Center Inc.
Hawaii's premiere new construction and remodeling resource. Kitchen and bath design, cabinets, flooring, carpet, window-coverings, countertops, appliances and interior design services available.
1030 Kohou St., Ste. 201
Honolulu, Oahu
847-0216
lori@homeownersdesign.com
homeownersdesign.com
Honolulu Tile & Marble Inc.
1602 Auiki St. #B
Honolulu, Oahu
845-3775
Island Flooring
411 Alakawa St.
Honolulu, Oahu
847-6577
islandfl.com
John Cook Kitchens
623 Kakoi St., Bay 3
Honolulu, Oahu
599-3533
johncookkitchens.com
Lahaina Carpet & Interiors Inc.
1036 Limahana Pl., Ste. 3L
Lahaina, Maui
808-661-4268
lahainacarpets.com
Lei Floor & Window Coverings
430 Alamaha St., Ste. 103
Kahului, Maui
808-871-8008
windowcoveringsmaui.com
Marmol Hawaii
759 Puuloa Rd.
Honolulu, Oahu
848-0842
marmolhi.com
Pacific Island Floors
101 Aupuni St., Ste. 155
Hilo, Big Island
808-935-3715
pacificislandfloors.com
Paradise Flooring
727 Waiakamilo Rd., Ste. B12
Honolulu, Oahu
853-1717
paradiseflooringhawaii.com
ProSource Wholesale Floorcoverings
4577 Bougainville Dr., Ste. 202
Honolulu, Oahu
888-7906
prosourceofhonolulu.com
Renaissance Wood Flooring
45-545 Koolau View Dr.
Kaneohe, Oahu
235-2281
renaissancewoodflooring.com
Selective Stone
One of Hawaii's largest suppliers of prefab stone. Full line of stone tiles including granite, slate, quartzite, travertine and more.
2979 Koapaka St.
Honolulu, Oahu
839-2979
kon@selectivestone.net
selectivestone.net
Sunset Tile & Stone
2222 Kamehameha Hwy.
Honolulu, Oahu
838-7866
sunsettileandstone.net
Tile Warehouse Inc.
Supplying porcelain tile, quartz and stone slabs, setting materials, quartzite, glass tile, pool tile, travertine, marble, granite, customer tile and more since 1991.
2865 Koapaka St.
Honolulu, Oahu
840-8855
tilewarehousehawaii.com
Top Priority
94-061 Leokane St.
Waipahu, Oahu
638-3838
toppriorityhawaii.com
Wayne's Carpet
330 Sand Island Access Rd.
Honolulu, Oahu
841-6183
3025 Waialae Ave.
Honolulu, Oahu
735-3005
45-620 Kamehameha Hwy.
Kaneohe, Oahu
262-0900
waynescarpethawaii.com
Wisteria Lane Flooring
4 statewide locations
wisterialaneflooring.com