Garden Products
Resources to help your garden grow and thrive.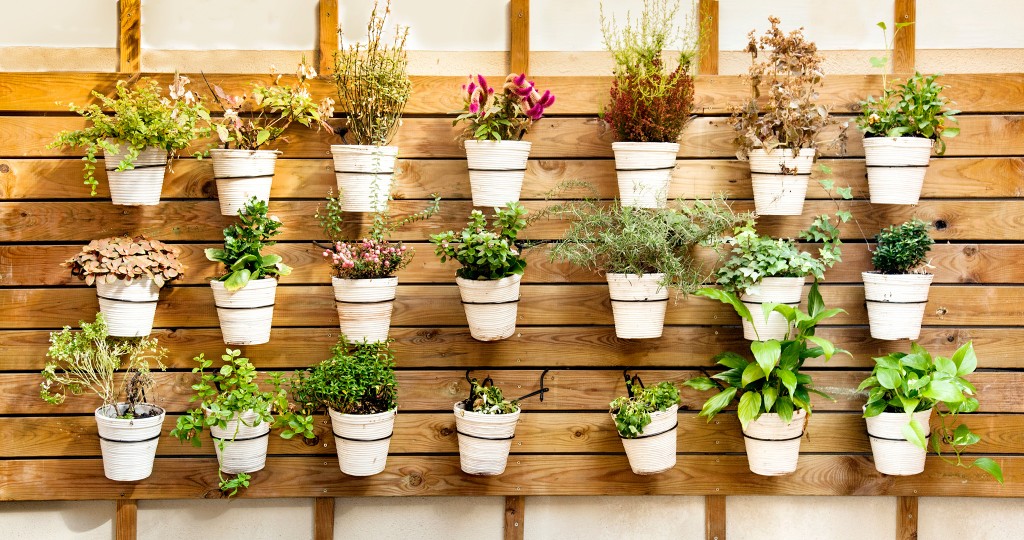 This article is part of the 2019 Hawaii Home + Remodeling Resource Guide, an organized and vetted directory of professionals, services and shops in the building and home improvement industry.

Gardening may be an ancient hobby that began in Medieval Europe, but it has come a very long way since then. Today, gardeners tend to vegetable gardens, flower gardens, container gardens and everything in between. But one thing remains the same: It takes much more than just a green thumb to make a garden grow. With everything from seeds and saplings to ornamental items such as river rocks and stepping stones, these local companies have what you need. With these products, plus a little love and care, your garden will surely thrive.
---
Akamai Landscape Nursery
41-711 Kaulukanu Pl.
Waimanalo, Oahu
259-8370
Big Rock Manufacturing Inc.
1050 Kikowaena Pl.
Honolulu, Oahu
834-7625
bigrockhawaii.com
Feeney Inc.
Feeney Inc. is a leading manufacturer of innovative, easy-to-use architectural products including CableRail stainless-steel cable railing infill, DesignRail® aluminum railings and Sta-Lok® stainless- steel rods.
2603 Union St.
Oakland, California
1-800-888-2418
feeneyinc.com
Garden Ponds Nursery
5-2719 Kuhio Hwy., #101
Kilauea, Kauai
808-828-6400
gardenpondskauai.com
Geobunga
200 Keawe St.
Honolulu, Oahu
422-4567
41-732 Kakaina St.
Waimanalo, Oahu
259-5678
geobunga.com
Kawamoto Orchid Nursery
2630 Waiomao Rd.
Honolulu, Oahu
732-5808
kawamotoorchids.com
Kiso Store
Serving Oahu for more than 51 years. Stepping stones, river rocks, garden ornaments (including pagodas) and more concrete products to enhance your landscaping.
94-995 Waipahu St.
Waipahu, Oahu
671-7482
Koolau Farmers
1935 S Beretania St.
Honolulu, Oahu
949-7000
1127 Kailua Rd.
Kailua, Oahu
263-4414
45-580 Kamehameha Hwy.
Kaneohe, Oahu
247-3911
1199 Dillingham Blvd., Ste. C109
Honolulu, Oahu
843-0436
koolaufarmers.com
Lowe's
411 Pacific St.
Honolulu, Oahu
528-9370
94-805 Lumiaina St.
Waipahu, Oahu
676-8381
75-5677 Hale Kapili St.
Kailua-Kona, Big Island
808-331-3470
214 Hookele St.
Kahului, Maui
808-872-1920
lowes.com
Magnolia
4211 Waialae Ave., #1160
Kahala Mall
Honolulu, Oahu
734-2200
magnolia-hawaii.com
Mari's Gardens
94-415 Makapipipi St.
Mililani, Oahu
625-2800
marisgardens.com
Nakamura K. Nursery
2842 Date St.
Honolulu, Oahu
737-8183
Ohana Greenhouse & Garden Supply
2014 Republican St.
Honolulu, Oahu
841-4769
ohanagreenhouse.com
Popopots
Waipahu, Oahu
680-7676
popopots.com
Sannaka-WEST
875 Waimanu St., Ste. 505
Honolulu, Oahu
537-6181
sannaka-west.com
Sharon's Plants Ltd.
41-614 Waikupanaha St.
Waimanalo, Oahu
259-7137
sharonsplants.com
Southern Turf Hawaii
94-840 Lanikuhana Ave.
Mililani, Oahu
232-2277
73-494 Kaiminani Dr.
Kailua-Kona, Big Island
808-331-8873
southernturfhawaii.com
SYNLawn of Hawaii
3514 Waialae Ave.
Honolulu, Oahu
593-1864
320 Ohukai Rd., Ste. 412
Kihei, Maui
808-879-5111
synlawnofhawaii.com