Get Organized With Custom Closet Systems
Storage and organization throughout the home is achievable for any budget.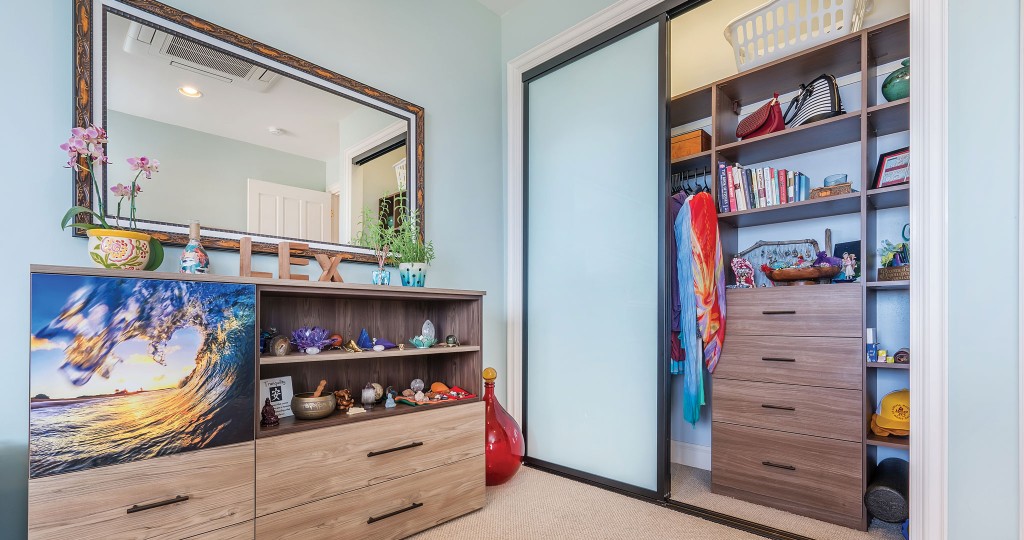 Nearly any area of the home can be transformed into a well-organized, streamlined system for storing and easily finding your belongings. Local businesses offer custom closet solutions for all areas of the home — clothing, pantry, garages and more — at a wide range of price points to meet homeowners' individual needs.
Simply Organized, Organized Hawaii and Plus Interiors' California Closets each offer custom closet systems with virtually limitless options for customization including materials, features and functions. Each company offers everything from simple, less-expensive solutions to complex designs with a place for nearly everything you own.
"Save time by not having to play hide-and-go-seek with missing items. And save money by being able to easily organize and take inventory of all your belongings before you accidently purchase things you already have," recommends HawaiiUSA FCU.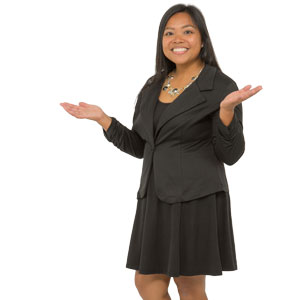 Factors to Consider
Materials
The type of materials used in your custom closet can drive up the cost. Work with a designer to ensure your selections fit your style and your budget.
Features
How do you store your items? Hanging clothes costs the least, shelves cost a bit more and drawers are the most expensive storage option.
"With HawaiiUSA guiding you at every step of the loan process, you'll see your dream renovations come true sooner than you know it!"
— Norma Agustin, Kapolei Branch Manager, HawaiiUSA FCU
$  FreedomRail from Simply Organized
Transform your closet into a user-friendly space to store and access your belongings with the FreedomRail, from Simply Organized. "Our organization specialists at Simply Organized can help you design your dream closet or space at a price that fits your budget," says Michelle Suzuki.
Holds up to 150 pounds per foot.
The system is entirely adjustable, allowing homeowners to easily add or change components as needs change, without tools.
Easy self-installation begins with the rail, then components snap into place.
$$-$$$   Organized Hawaii
Organized Hawaii designs custom closets from simple to complex solutions, while most of its clients opt for something in between. "The cost of the closet is directly related to the size of the closet and the features the client wants,"  says Brent Potter. Designers can offer lower-cost solutions to bring clients back within their budgets.
Custom design based on needs assessment.
Detailed proposal includes 3D rendering.
Closets are designed to anticipate changing family needs and resale value.
Professional installation included in the project cost.
Warranty covers the closet as long as the client owns the home.
$$-$$$   California Closets
Plus Interiors' California Closets line is professionally designed for each homeowner based on his or her specific needs, and can also easily be changed over time. "We like to create flexible systems," says Roland Gabriel. And, the company archives closet plans in its database, so if or when a house is sold, the new homeowner can have desired adjustments made.
Drawer and door faces can be customized with any printed image using Plus Interiors' "Colorfuse" technology.
Professional installation included in the project cost.
Lifetime warranty covers material and installation.
Open the Door to Your Dream Closet
A custom closet starts with a clear budget and financial plan.
With so many systems and material options to choose from, be sure to do your research. Once you differentiate between needs and wants, research costs of different products and materials. Base your budget on things you need. If you know exactly what you want, you'll be less tempted to spend outside of your budget. When you receive quotes, be sure to look at a thorough breakdown of design and installation costs.
Once you have a clear picture of how much your custom closet will cost, consider these financing options:
Cash – Looking to your savings may be one of the first options you consider. Just remember, paying for a project with cash means you lose the opportunity to invest that money, or have it readily available in the event of an emergency.
Credit card – Using a credit card to pay for small- or medium-size closet renovations can be a great idea. Search for a low rate, or a special balance-transfer offer that allows you to transfer multiple balances from higher-interest-rate cards, to a single lower payment to consolidate and pay off debt faster.
Short-term loans – Banks and credit unions offer personal loans that can be secured or unsecured, and paid back with interest over two to five years. Interest rates vary, but they are usually lower than credit-card rates, provided you have healthy credit. Personal loans are appealing to many because of their flexibility; you can use one for just about anything.