Get Your Grill on with Gas
It's always a good time to step outside and fire up the barbecue.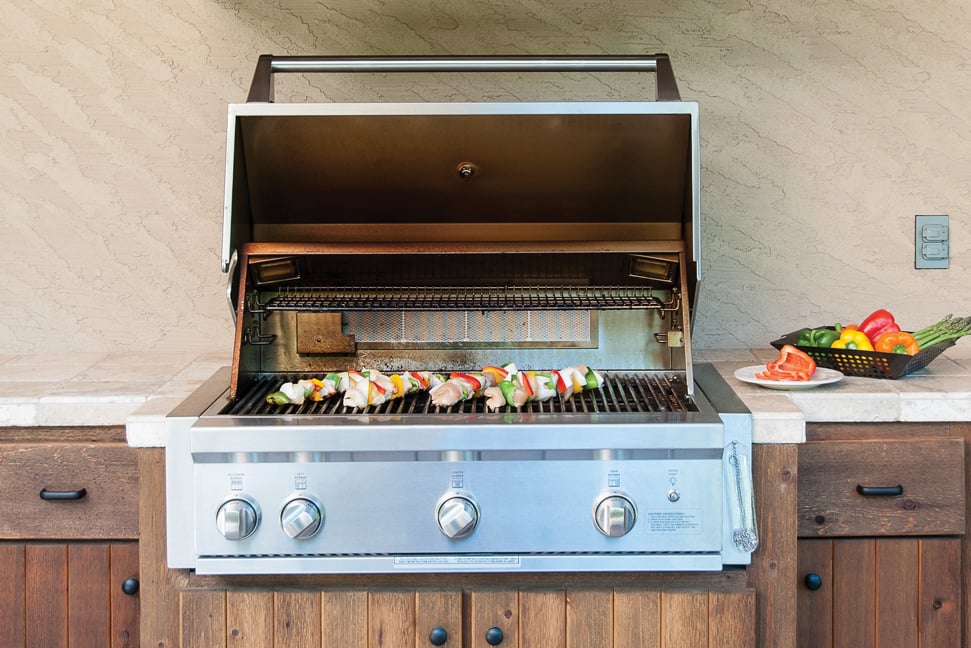 Sunny days and backyard barbecues are part of life all year long here in the islands. Why not take advantage of the perpetual alfresco dining opportunities and trade in that old charcoal hibachi for a gas grill? They're easier to light, quick to heat up and simple to turn off — you'll never have to wait for coals to die down or take time to dispose of them. Also, controlling a gas grill is virtually effortless; simply dial the heat up or down with the turn of a knob, just like a regular stove.
Ready to make the switch and start shopping? Remember to consider:
Construction. When it comes to the grilling surface, porcelain-covered bars will get the job done; but stainless-steel bars, which are typically only available with higher-end grills, are ideal. They are durable and can be cleaned easily with a wire brush.
Burners. Will you be cooking for two, or the whole extended 'ohana? More burners means you can feed more guests simultaneously. Additional burners can also be used to grill multiple dishes at once, over different heat settings.
Removable grease tray. Cooking with gas is convenient; cleanup should be, too. Make sure your grill comes with either a grease tray or has a space for disposable aluminum pans.
To learn more about the benefits of grilling with gas, visit hawaiigas.com.