Give the Gift of Upgraded Kitchen Essentials This Season
With the right financing, these kitchen upgrades may be more affordable than you think.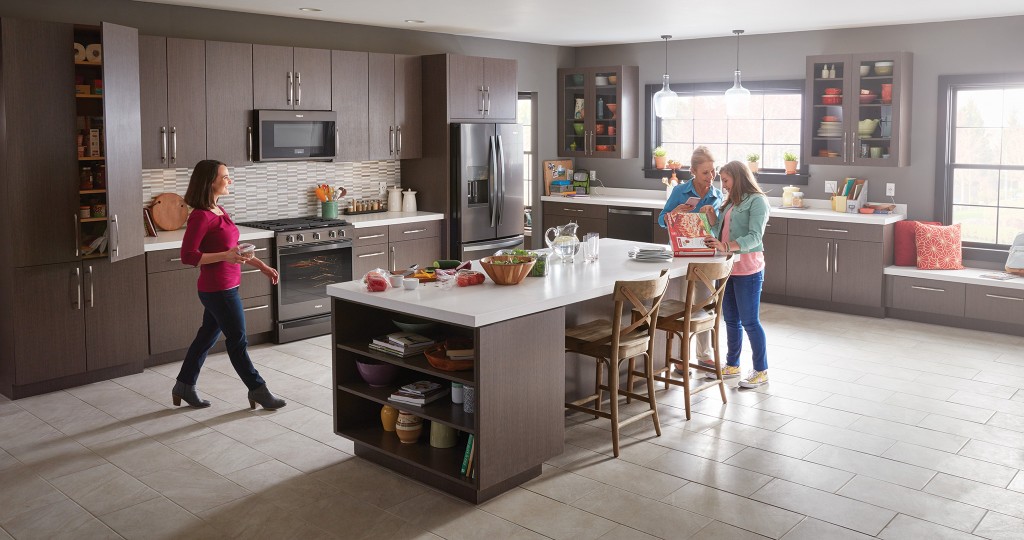 The holidays are spent in the kitchen — cooking sides on the stove, baking cookies in the oven and storing delicious food in the refrigerator. With that in mind, it's important to have functional appliances that won't let you down when guests are in town. Whether buying for yourself or giving them as a gift for a loved one — perhaps your adult child is making the move to homeownership, buying a fixer-upper of his or her own — new appliances can make all the difference when making home-cooked meals.
When choosing new appliances, think about what the kitchen is lacking. "What are the most annoying or outdated features that, if modernized, would make your time in the kitchen more efficient, simplified, or even more creative?" asks J.R. Ludlow of Pacific Source.
If most of the appliances need to be replaced, it may be helpful to take advantage of appliance packages. A typical appliance package includes a refrigerator, range, dishwasher, microwave or microwave hood. Ludlow explains that appliance packages can begin around $5,000 and increase to $35,000 depending on the brand and configuration fees.
New appliances can be costly, but American Savings Bank offers financing options for homeowners and non-homeowners that can make the purchase more affordable. For homeowners, a Home Equity Line of Credit may be a great option. It's a line of credit that allows homeowners to draw on their home's equity, with the flexibility to spend only what they choose.
There are two financing options that are ideal if you are not a homeowner: a Personal Unsecured Loan and a Personal Line of Credit. If you're thinking of giving the gift of new appliances to a loved one this holiday season, these are great financing options to consider.
A Personal Unsecured Loan (PUL) is the preferred choice for those who want to finance their appliances. "For moderately priced items where you know the dollar amount needed, the PUL is suggested," says John Ward, executive vice president and chief experience officer at American Savings Bank. Before applying for a loan, you should have an idea of what appliances you want to purchase and how much money is needed to finance them. When applying for a Personal Unsecured Loan, there are no process or application fees. For loans up to $15,000, all you will need to provide is photo identification and your Social Security number.
For those who are unsure of how much they will spend, Ward recommends a more flexible line of credit like the Personal Line of Credit (PLOC). The PLOC is like a credit card that can be used at retail locations or ATMs. There is a $50 document preparation fee, but you will not be charged or have to make a payment until the line is used. With a PLOC, you may withdraw from it as needed with a monthly payment of 2% of the balance plus interest. Automatic decisioning is used for loans up to $15,000.
Ward welcomes homeowners and non-homeowners to come in to American Savings Bank for help with which product to apply for.
Financing options at a glance: