Bathroom Glass
 Upgrades from The Glass Guru of Honolulu
Artful installations add touches of elegance.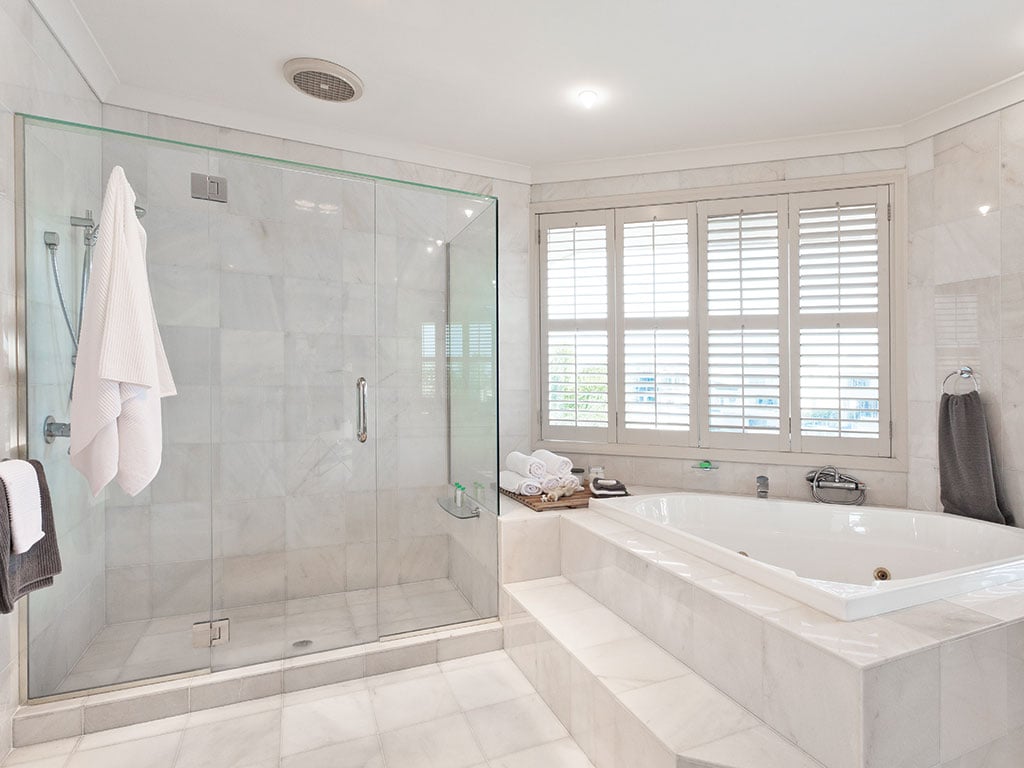 Bathroom remodels rank high among the most popular home improvement projects, and for good reason. A renovation can transform a standard bath space into a self-care sanctuary —imagine stepping into a custom shower to wash away the stress of a workday, and getting ready each morning in front of a beautifully designed vanity. The Glass Guru of Honolulu can help turn your bathroom into a spa-inspired haven. Its team of expert local installers understands how bathroom glass upgrades can elevate a home's aesthetics.
"When we work with homeowners who want the sleek spa look, we urge them to focus on a design with the least amount of hardware and the most amount of glass," explains Guerric de Coligny, owner of The Glass Guru of Honolulu. "Many spas and hotels exemplify this aesthetic with simple glass shower partitions without doors to maximize the large, luxurious, Zen-like feeling of the space."
To begin a spa makeover for your bath, de Coligny recommends consulting a general contractor. "Many times, homeowners try to undertake the entire planning themselves, thinking it's simple and would save money," he says. "But in construction, the order of installation is critical to achieve a high-quality, spalike result."
A good general contractor, he notes, should have well-established relationships with subcontractors like The Glass Guru of Honolulu. "The bathroom glass elements we provide are usually the final step in the bathroom remodel process," explains de Coligny.
Custom frameless mirrors or mirrors with clean lines are among the glasswork his team offers. The Glass Guru of Honolulu also collaborates with local glass artist William Grix on creative etchings and decorative designs. Painted backsplashes, tabletops and stair railings with glass elements are increasingly popular among lsland homeowners seeking a spa touch.
"Steam showers are a popular choice for spalike bathrooms," adds de Coligny. "In large bathrooms, customers love glass partitions to separate the areas in a luxurious way. If the bathroom is large, and multiple people may be using it at the same time, then I would recommend adding a simple privacy feature to the glass. Instead of an outdated bathroom glass pattern, I love a simple etched band that provides privacy, but allows for light."
The Glass Guru of Honolulu can work with your ideas and come up with innovative bathroom glass solutions for your next bath update. For more information, visit theglassguru.com/honolulu-hi/