Groovy Handmade Floating Shelves from Curious Hawaii
A curious thing.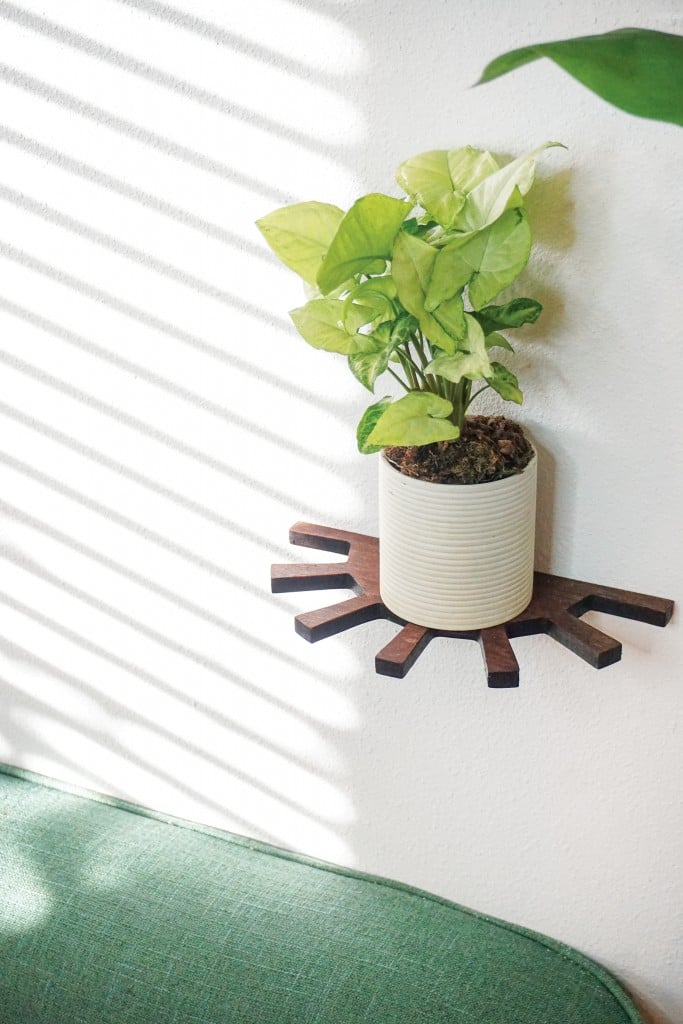 Sometimes ideas hit a wall and never come to life. Who knows what awesomeness we've missed out on? Luckily, Candyce Richardson didn't shelve her invention that she calls a "kitchen counter" idea. "I always make time to sit, sketch and let my creativity run wild.  
The Daisy design was my first floating shelf, and I was obsessed with how it turned out," says the 27-year-old Windward Side native and creator of Curious Hawaii. She wasn't the only one obsessed — people started noticing and buying her charming home décor item. The success of the Daisy increased her appetite for more, so she expanded to other fun, retro designs inspired by the feel-good '70s and Hawaii's lush landscape.  
Her Monstera shelf is the hot seller right now, with shelves made of durable poplar wood. And, impressively, Richardson is a one-woman show. "I do all of the woodworking, cutting, sanding, staining and painting. It's pretty physically demanding," she admits. "However, it's a really good feeling to create something with your own hands and see it come to life from an idea in your head."  
Single Daisy, Monstera and wavy shelves run from $30 to $35. curioushawaii.com, @shopcurioushnl