Happy Wife Equals Happy Life
Fall in love with this traditional kitchen, which has all the accoutrements a couple needs.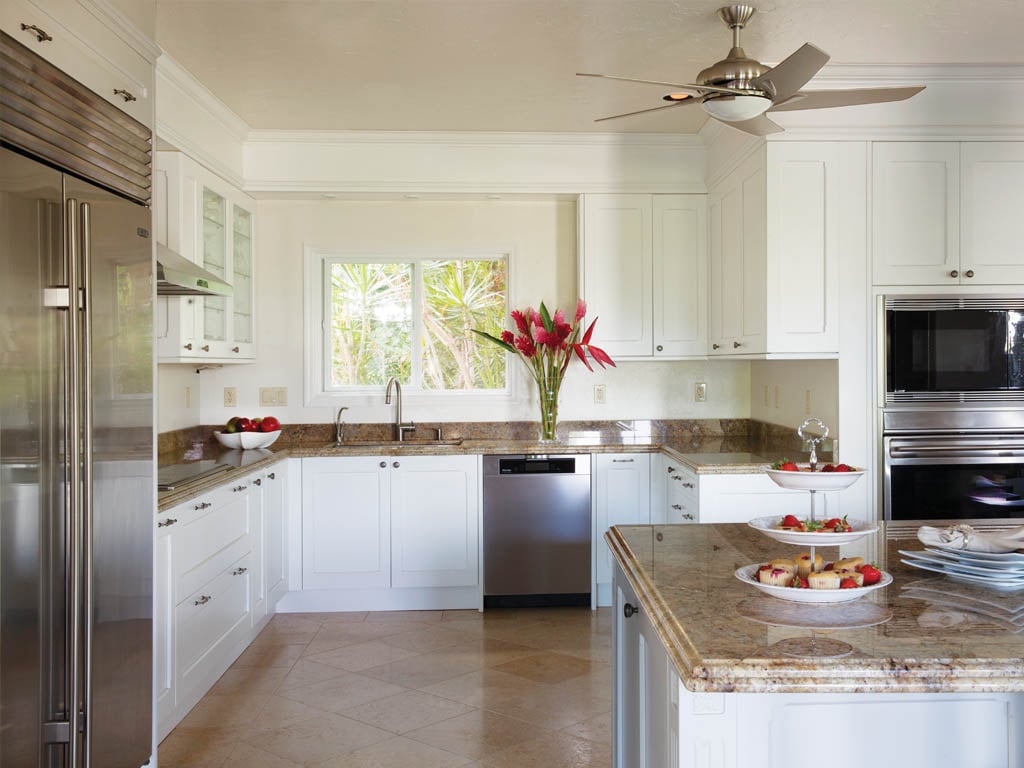 It is often said the kitchen is the heart of the home, and what better way to live than with an open heart. That is exactly what the homeowners hired Details International to do: open up their small, dark kitchen by knocking down walls and bringing in natural light.
"The old kitchen was — to be kind — a dark dungeon," explains Sue Haas, kitchen designer for Details International. "The only natural light was borrowed from the adjacent banquette seating nook; there was no window and it was walled off from the living and dining rooms."
The L-shape of the old kitchen was also an inefficient use of space with a dead end leading to nowhere. It definitely didn't lend itself to the social gathering spot the homeowners wanted, where they can throw parties and celebrate family holidays.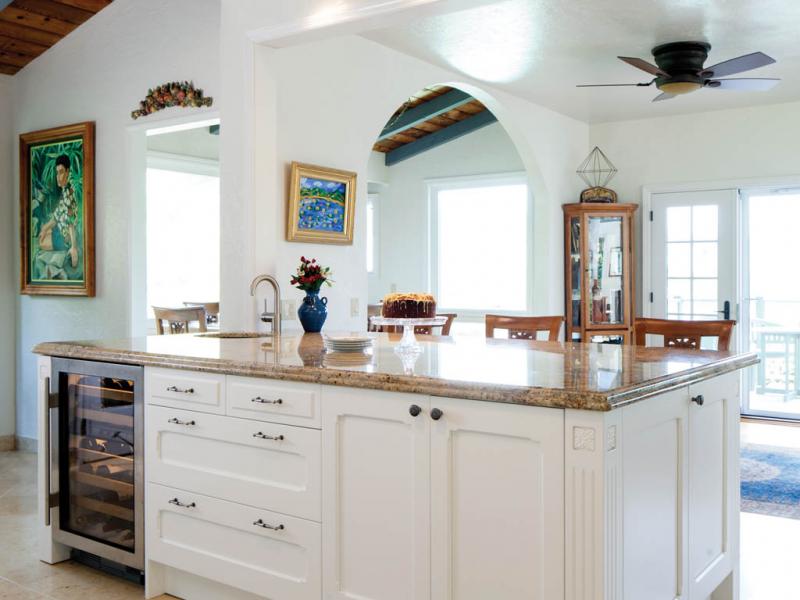 "The Siahs wanted the kitchen remodel to completely refocus the entire first floor of their home to bring an abundance of new light into the home," says Haas. "They also wanted the new island to create a gathering place for the family at the beginning and end of each day."
The large island added extra counter space for both a catering center and a clean-up center. "When someone is doing the main cooking, now they have a bar to serve refreshments," says Haas.  The island is equipped with extra storage all around, including cabinet inserts for spices, oversize pot and pan drawers and trash.
In addition to opening the kitchen to the living and dining rooms, the remodel also doubled the size of the kitchen by incorporating space from an extra, underutilized bathroom. "The bathroom entry was flipped around and turned into a powder room. The remaining space allowed the relocated sink space to open to the garden with the addition of a new window," explains Haas.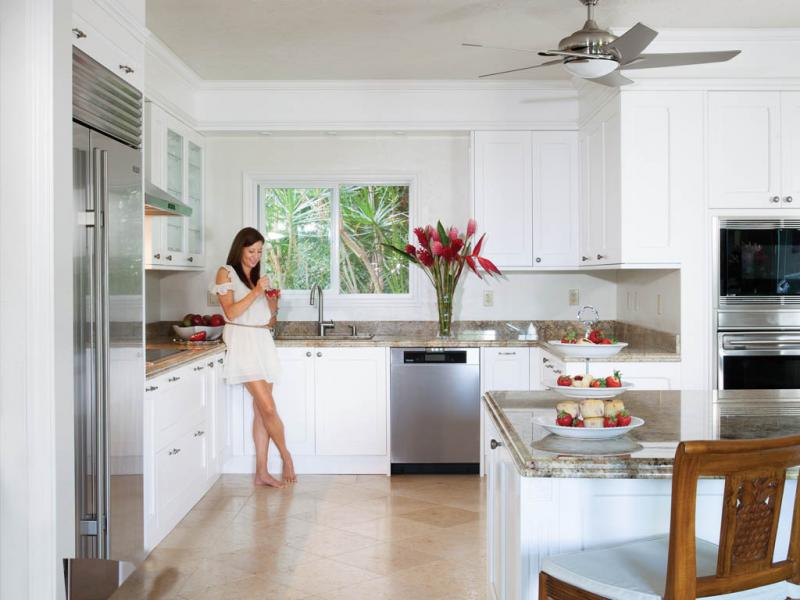 The new kitchen is not only larger and brighter; it also looks timeless and traditional with white cabinetry, granite countertops and stainless-steel appliances. It provides the perfect complement to the homeowner's furnishings from around the world.
"My favorite design aspect of the kitchen was the collaboration with the homeowner," says Haas. "Whenever a technical challenge arose, he worked with us to remove any structural impediments to achieve the final open and light filled space. Together we achieved a total transformation of the first floor."
Initially it took the homeowner some convincing to even renovate: "The old kitchen had it's own character," says Mark Siah. "I lived in the house with the old kitchen for 5 or 6 years, but my wife was complaining all the time about the wall blocking her view." To keep his wife and his life happy, Siah reluctantly agreed to the remodel. Now he is thrilled with the transformation too.
"I like that when I come into the living room the kitchen is totally different than how it was," says Siah. "Anyone who comes back to my house and sees the new kitchen can't believe it — it changed the whole ambience of the home. You wake up and you're blonde; it gives a different flavor."