Home Ceiling Fans in Hawaii at Dial Electric Supply Co.
Keep your spaces cool with "fan-tastic" options.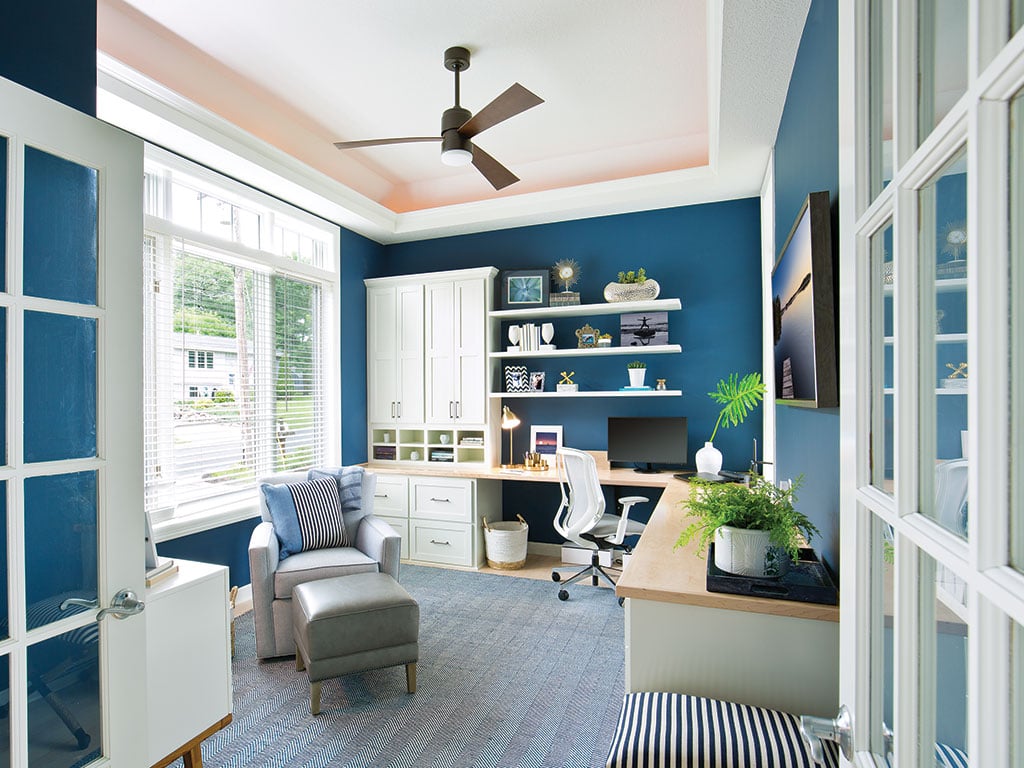 When the dog days of summer come around in Hawaii, staying at home can feel like a day in a sauna. For homeowners who prefer cooling without air conditioning, home ceiling fans are great additions that can provide efficient air circulation with bonus style points in contemporary shapes and colors. Dial Electric Supply Co. carries a terrific selection of home ceiling fans from top brands such as Kichler and Modern Forms. The local company, which has been serving the community with commercial and residential lighting solutions for decades, recently expanded its retail showroom to give clients a look at complementary home ceiling fan collections as well.
"With DC motors, LED light technology and all-weather plastic blades, the [fan] designs we have now are allowing very sleek, low-profile and streamlined designs," says Kyle Kamakura, vice president of Dial Electric Supply Co. "Black and graphite finishes have been gaining in popularity, as has weathered, distressed and koa blades. Most fans are equipped with wireless controls."
Choosing the right fans for your home begins with spatial planning. Finding a balance with your ceiling height, the square footage of your room and the fan designs you are interested in is helpful when navigating the many different options at Dial Electric Supply Co.
"Scale is important," says Kamakura. "Another thing to take note of is how your spaces can accommodate the fan mountings. Fans are designed and manufactured in different styles, mounting options and sizes. They can be flush-mounted for low ceilings or stem-mounted with longer downrods for higher ceilings. Ceiling fans are being made with various blade spans ranging from 26 inches to 96 inches for residential applications."
Some fans available at the Dial Electric Supply Co. showroom may also pair well with lighting from their respective brands. Clients can work with the Dial Electric Supply Co. staff to find the right pieces to create the ambiance they envision.
"The manufacturers that we carry make fixtures in families with matching finishes and styles," says Kamakura. "The finishes, glass and light diffusion can all be similar if that is what you want."
For more information on Dial Electric Supply Co., visit dialelectricsupply.com.
Editor's Note: This article has been slightly modified from the original print version for optimal online reading. To view the full print story, subscribe to our digital edition or pick up your copy of Hawaii Home + Remodeling at one of our partner locations.