Home Girl Next Door
Local Interior Designer Lauren Makk returns to Hollywood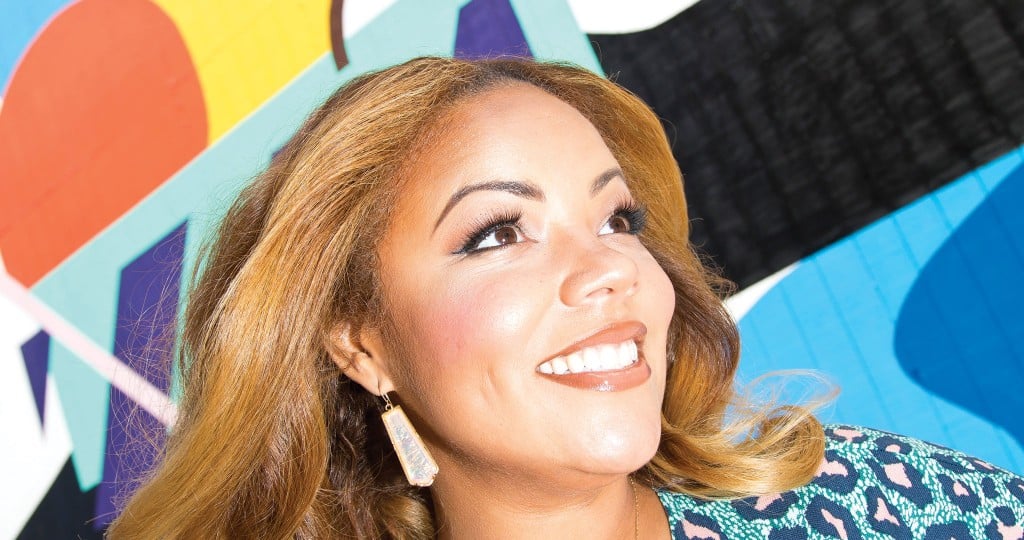 Self described "Home Girl Next Door," Lauren Makk was a vanguard designer at her home retail shop HIPad in the early days of Kakaako's eclectic Auahi Street. Hailing from Oklahoma, Makk has shared her vision of affordable luxury as an Interior Designer from TLC's Emmy Award Winning Trading Spaces, Drill Team from A&E, and now as one of the hosts of the upcoming talk show, FABLife.
Makk brings a bold sense of a ordable luxury and spunk to the celebrity team at FABLife, including Tyra Banks, Chrissy Teigen, and do-it-yourself YouYube star Leah Ashley.
"I became an Interior Designer by fate," admits Makk. "After high school I wanted to back pack through Europe and become a street artist. My family insisted I go to college, so I enrolled in Interior Design classes. From the very first class Itook,IknewitwaswhatIwas meant to do." Laughs Lauren, "I've never worked a day in my life because of it!"
LAUREN'S SMALL SPACE TIPS
• CONSIDER THE SCALE of your furnishings and design accordingly. The easiest way to make a small space feel smaller is shoving a bunch of too-big furniture in it.
• USE YOUR VERTICAL SPACE for additional storage. Vertical real estate is crucial in a small space. Use shelving, hooks, or other solutions to keep yourself organized.
• CONSIDER COLOR PALETTE. If you have a small space, say a studio or a one bedroom, it makes things flow if each area relates to the other in terms of vibe.
• KEEP IT CLEAN. If you can do nothing else, just keep your space nice and tidy. A clean house reads like a dream, plus, doesn't it just make ya feel good?