Home Trends Turn Practical
New considerations given to kitchen, bath materials to promote health and wellness.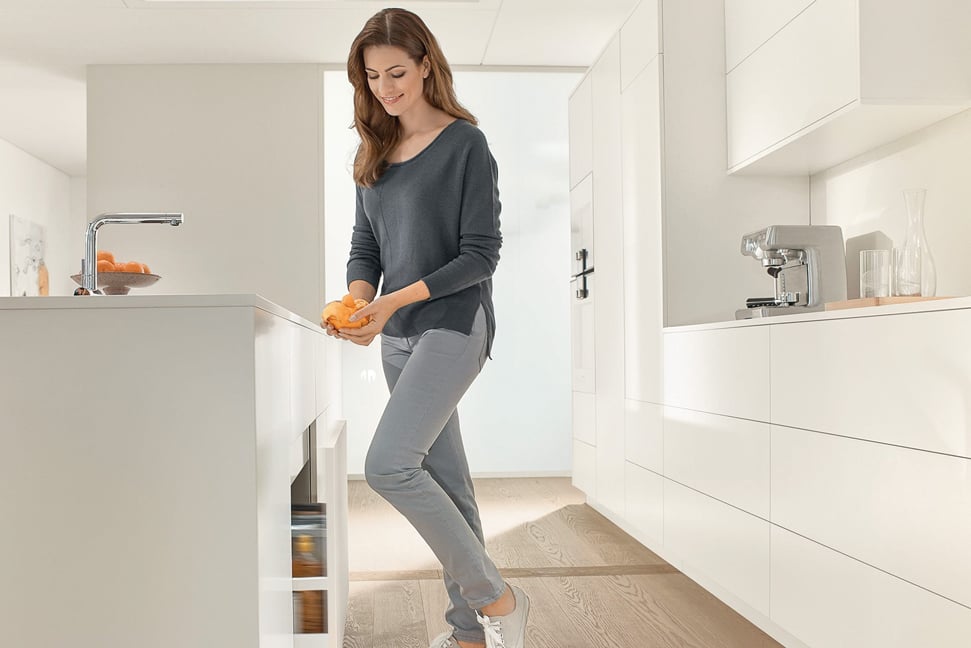 Discussions are ongoing in the kitchen and bath industry about new design and product wish lists for today's remodels. Health and wellness dominate the list, with ease of maintenance, safety and durability not far behind.
For cabinet design, we see more requests for electrical hardware opening systems. Homeowners can touch a handleless drawer with their knee or elbow to open, keeping drawer fronts clean — especially handy at the waste/recycle cabinet. Material requests include flat-front (slab) doors without additional ornate designs, keeping the overall design aesthetically pleasing and using easy-to-clean materials like textured melamine and super matte doors.
The materials used need to be able to withstand the constant cleaning that goes on in the kitchen and bath. Many countertop materials already have the advantage of being nonporous, which does not promote bacteria growth, and some have antimicrobial properties already built into the material. The most requested material for the kitchen is still quartz, while solid surfaces lead the way for shower walls, custom shower pans and bath countertops for their nonporous properties.
When selecting appliances, more thought is being put toward dishwashers and their ability to operate quietly, efficiently and with certain options to sanitize dishes. Some of the higher-end brands offer this option, which raises the temperature during the final rinse to remove any remaining bacteria.
While it is easier to incorporate new products during a remodel or new construction, a lot can be done with an existing kitchen or bath. The key is to find a kitchen and bath specialist that has the knowledge and experience to assist with homeowners' wish lists while keeping safety and individual budget in mind.
To learn more about the National Kitchen & Bath Association and to find a local NKBA Aloha Chapter professional near you, visit nkba.org.
Cris Johnson is president of the NKBA Aloha Chapter.