How Custom Cabinets Can Make Your Kitchen Work Better For You
Well-designed bespoke cabinetry can fill your storage needs while keeping everything organized.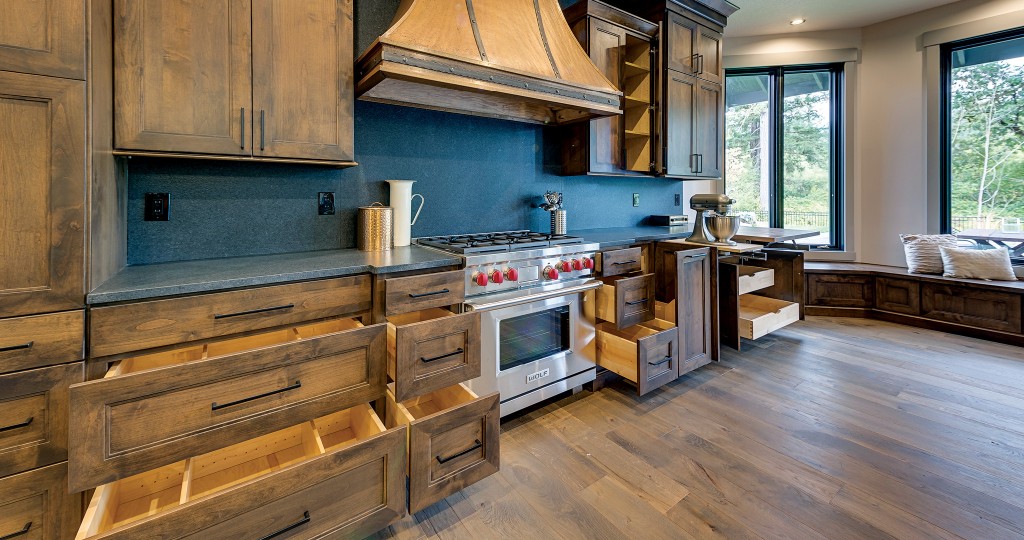 Custom cabinetry helps to make your kitchen work for you, instead of you working around the limitations of standard cabinetry. Choosing kitchen cabinetry is easily one of the most important and impactful decisions in the home. So why settle for cluttered, messy drawers when your cabinetry can be customized to fit precisely your needs for kitchen storage, while also being exactly what you're looking for aesthetically? Custom cabinetry offers a level of convenience, organization, style and expedience that is simply unparalleled. Here, we open the door to a few customizations from DeWils Fine Cabinetry, available through select dealers including Pacific Source and Plus Interiors.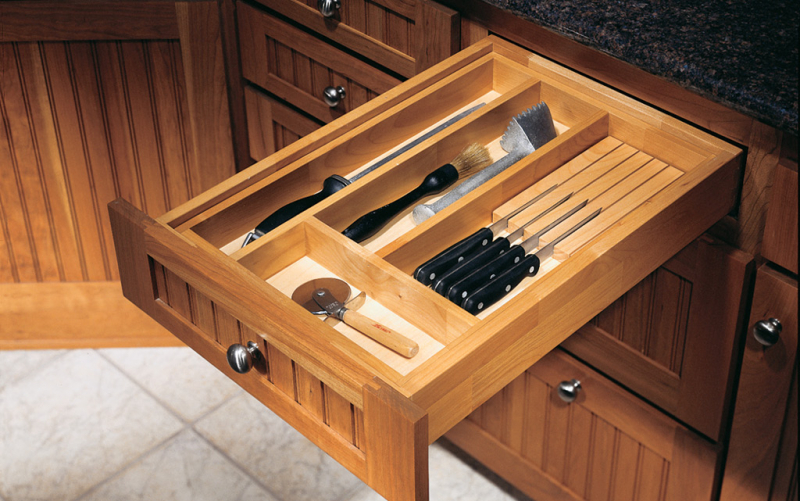 Mixing knives in the same drawer with other utensils and silverware is an accident waiting to happen. Having a designated drawer for your cutlery reduces the possibility of accidentally cutting yourself on a sharp blade.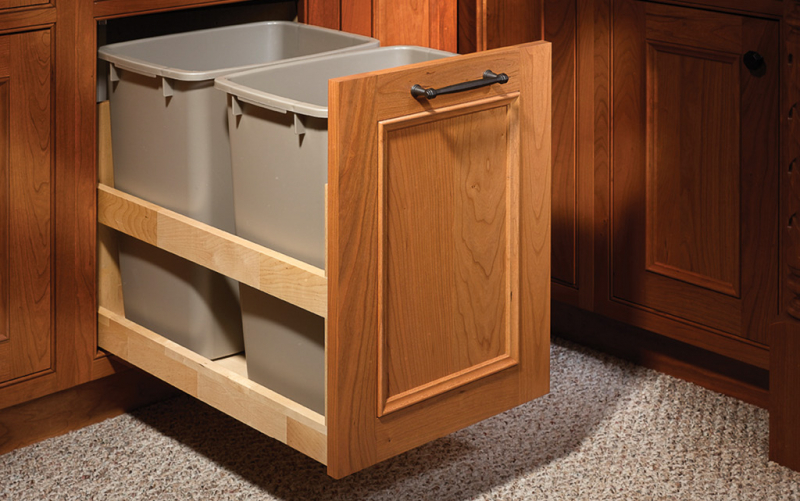 Storing trash and recycling bins out of sight – and out of reach of curious children and sneaky pets – declutters the kitchen floor, making for a cleaner appearance.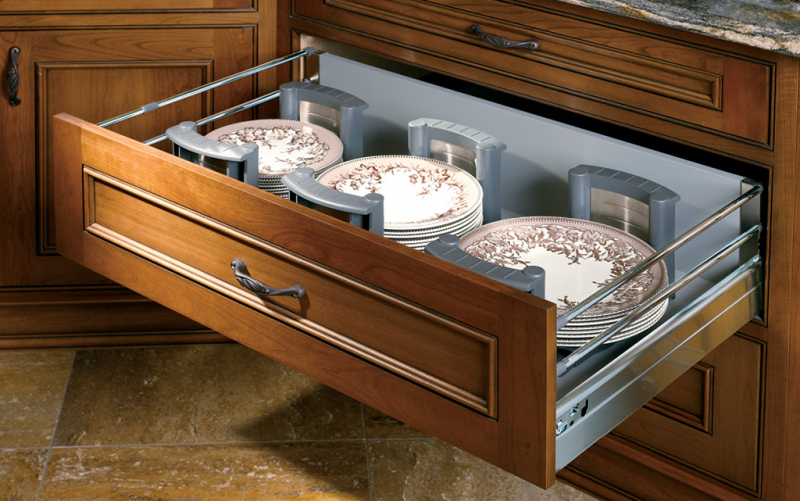 Custom cabinets are catered to specific needs and desires. This custom cabinet drawer stores plates of various sizes for easy access.