How to Design a Nursery that Grows with Baby
Creating a room that can transition as your children get older.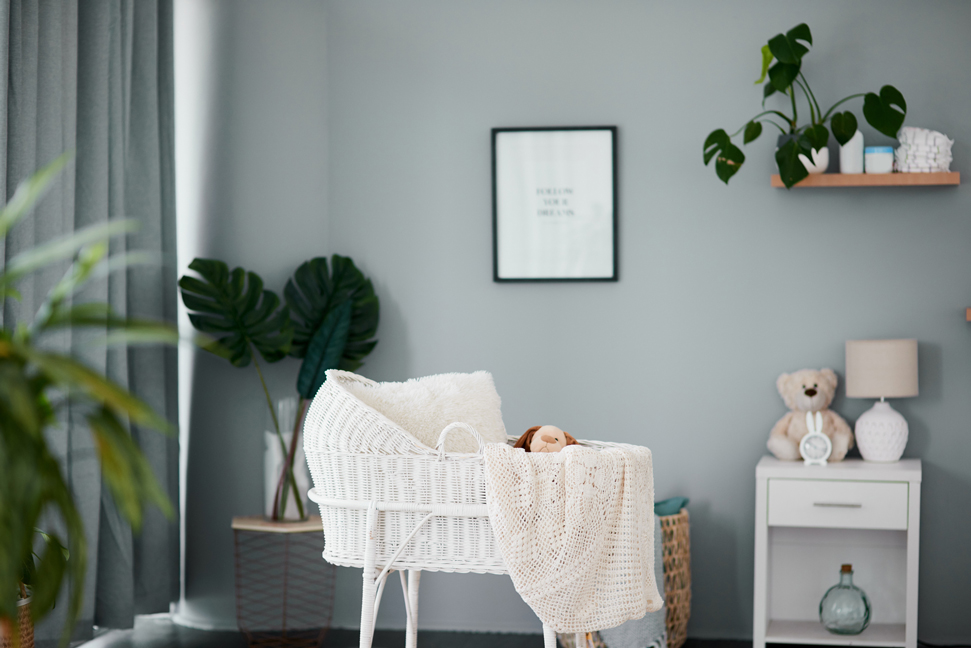 Designing and decorating a nursery can be an exciting process of cultivating your baby's special room. But as baby grows, you'll need a space that can transition beyond a newborn or toddler. Rather than starting from the very beginning, consider designing the nursery into a flexible, functional place. Here's some advice on how to do so.
Furnish for the future. You'll want to find versatile, durable pieces — family-friendly items that can withstand spills and stains — that'll be sure to last through the years. Daybeds can be the perfect transition pieces, while also tucking away a trundle bed for sleepovers or guests. Additionally, today's cribs can now transform into toddler beds, changing tables and even dressers. Consider these multipurpose pieces that'll save you money in the long run.
Paint the walls white. This allows your décor to really shine. White walls provide a blank canvas for bright pops of color prints, art pieces and décor that can be changed out as your child grows up.
Or, consider an accent wall. Another way to infuse color and design interest? An accent wall. This can be changed easily — remember to use low- or zero-VOC paints — to the child's liking, from baby blue to purple and pink or even green.
Have things nice and neutral. When all else fails, go neutral and say goodbye to pastels. Neutrals allow you to establish a safe space that can evolve over time. Consider variations of grays, beiges or whites.
Choose a wide-ranging theme. Instead of baby animals, Legos or dolls — consider over-arching themes centered around subjects, such as color, floras, greenery and space, or centered around a style, such as patterns or design type.
But, you can still have some baby-centric accessories. While keeping things neutral and flexible, you can still embrace a baby's nursery with stuffed animals, toys and rockers. These items can easily be removed as the child grows.