How to Get Your Home Ready for Baby's Arrival
Welcome your baby home in a safe and relaxing way.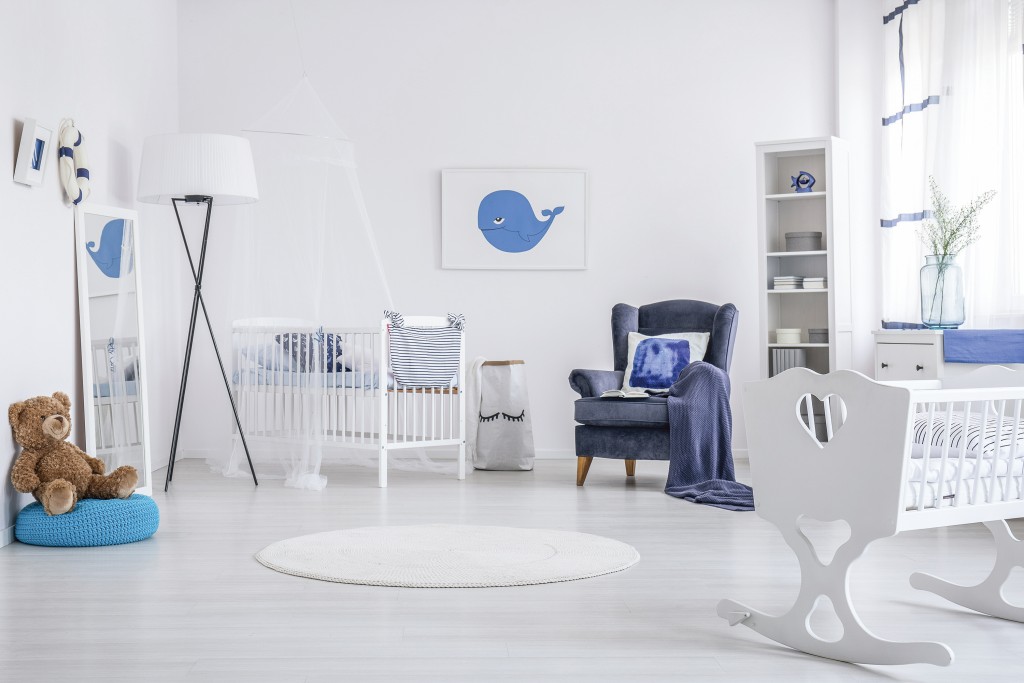 Celebrating the arrival of your newborn is an intimate time that deserves every bit of your attention. Whether you are coming home with your first child or your fifth, the nursery is a nest for your baby to grow up in and should be well prepared prior to their arrival. To ensure a relaxing return from the hospital, here are some quick tips to follow to make sure the baby's nursery is ready. 
Less is 
More
Space can be limited in your home and it's important to remember that most of the furniture you purchase for your nursery is temporary. By limiting the amount of clutter in the room, you can have more space for playtime and easier access to the crib when your baby is in need of attention. The use of floating shelves can be an attractive way to conserve space in the nursery. Placing books, toys and diapers on the shelves ensures they're readily available to grab and go — and makes for a clearer floor, too. 
Reduce, Reuse, Recycle
The cost of living in Hawaii can pose a major financial strain for new families. In addition to the infinite amount of diapers that new parents will buy, cribs and changing tables will be needed, too — and those can cost close to $300 each. While we all want clean and original items for our newborns, don't feel guilty about reusing furniture, such as recycled dressers, bins or drawers. With the help of some all-purpose cleaner and a little bit of elbow-grease, used furniture can look as good as new and save you a significant amount of money. 
Pop of Color
A bright color palette for the room is sure to make the nursery seem more spacious and remind you that it is a relaxing and special place to create memories in. Individualizing the color palette for each child can be a fun way to get ready for this next milestone of your life. Picking out personalized décor such as baby books, stuffed animals and framed ultrasound photos can be a joyful experience for you and your partner.  
Safety First
Remember that while it might be tempting to put your baby in the new nursery right away, the American Academy of Pediatrics recommends your newborn sleep next to your bed in a stable bassinet for at least the first six months after birth. 
Preparing the Nursery
Crib. Choose a crib with bars/slats on all four sides to reduce the risk of SUID. The slats allow for better airflow on hot days — and you will be able to relax knowing that your baby is safe and sound. 
Crib mattress and mattress cover. For all of the unexpected accidents that may occur, choose a mattress that is waterproof and hypoallergenic. Try to avoid using a secondhand mattress — even if it's from your previous child — as mold and bacteria may grow on it over time.  
Changing pad or table. To save on costs later, consider buying a medium-sized dresser and placing a comfortable changing pad on top of it. Make sure the dresser is properly secured and bolted to the wall to avoid tipping. As the need for the changing table diminishes, you will want a piece of furniture that can serve your child as he or she grows.  
Rocking chair and pillows. This chair is for you. Find an ottoman or glider that you can imagine spending hours snuggling and nursing your baby to sleep in. Match it with a comfortable blanket and pillow to rest your elbows on as you rock your baby to sleep. 
Baby monitor. Audio-only or video monitor? It depends on your comfort level while separated from your baby. In any case, by using a monitor you will sleep easier knowing that your child is just a signal away. 
Sound machine. A newborn is accustomed to listening to the sound of its mother's womb; a white-noise sound machine is a way of imitating that rhythm to ensure your baby can fall asleep, and stay asleep.