How to Plan your Home Build's Budget
Homeworks Construction offers great value for your project.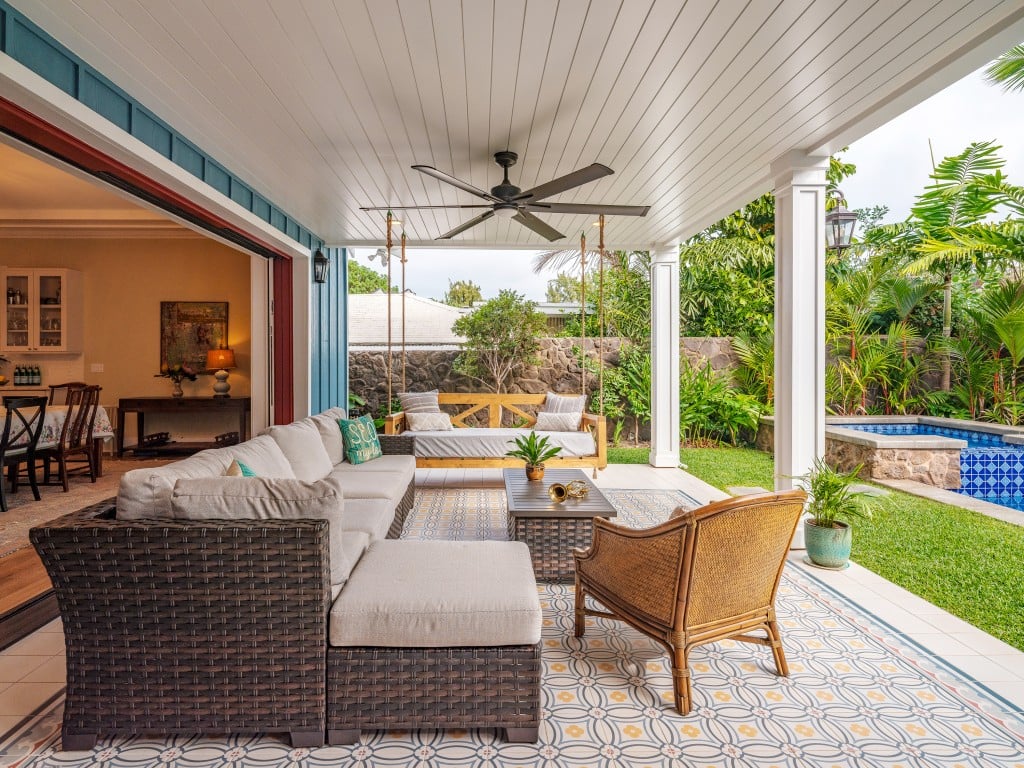 Building a home is costly and homeowners have to figure out how to avoid overpaying while still building something that will last. Here is expert advice from Marshall Hickox of Homeworks Construction on parts of your home project that can give you the most bang for your buck.
Do it Now or Later
"Depending on what the longer-term strategy is, some items are more easily upgraded at a later date," says Hickox. For example, a faucet can be easily replaced, and the homeowner could purchase a budget-friendly one and choose to upgrade it later. A shower valve, however, is very difficult to replace and investing in a quality one at the build is something Hickox recommends.
Flooring is another thing that can be upgraded later and even your lanai can be waterproofed and designed or changed to tile in the future. "Cabinets are a great investment now and something that if your budget is tight can be replaced in the future," Hickox says.
For homeowners working on new bathrooms, Hickox recommends not putting plate mirrors on top of laminate backsplashes. "Use a hanging mirror," he says. "Many clients are finding that they like the hanging mirrors as there are so many designs and they can redecorate and change them out easily."
Where to Begin
There is a lot a homeowner can tackle at the beginning of a project. For starters, do your research and have a style or theme in mind. "We are able to incorporate and blend many styles, but we always have the goal of a seamless and cohesive blend," says Hickox. "Don't force something for the sake of desire." For example, "ADUs are restricted in size so while an island in the kitchen might work in a full-size 800-square-foot ADU, it might not in a smaller or multi-bedroom ADU."
Choosing to work with Homeworks Construction is one way to maximize your homebuilding budget. "At Homeworks, we look to materials that offer the least maintenance for long-term service and durability," says Hickox. "There are many tricks of the trade to make rooms feel bigger and small tweaks in construction means and methods that allow the client to achieve the look and size of a space they are after while staying on budget."
Hickox also recommends not beginning a project with unrealistic or overly optimistic budgets. "Online research can be very misleading and basing a budget on the lowest priced item from a variety of sources is only going to lead to busting the budget," he says. "Sourcing and purchasing items from all different places rarely, if ever, pans out and leads to frustration and budget overruns.
"If you are someone who tends to purchase higher-quality items, don't convince yourself that when it comes time to purchase you will suddenly be OK to settle," he adds.
Expenses that are often overlooked are window coverings, landscaping, lightbulbs and dimmer switches, says Hickox. So be sure to include them in your planning.