Ideas to Help Get You into Gardening at Home
These expert tips will help you grow your own food on your lanai or in your backyard.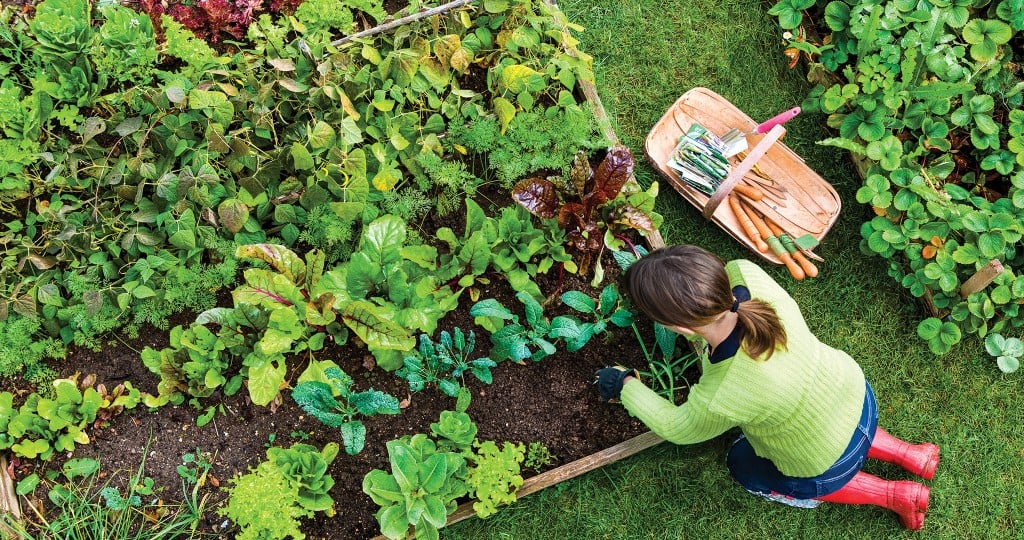 Growing your own food, even on a small scale, is a fun, healthy hobby that has the benefit of putting food on your table. And it helps the environment, too.
Almost 90% of the state's food is imported, arriving on either a cargo plane or container ship with large carbon footprints. Should those supply lines break because of a dock strike, natural disaster — a global pandemic, even — Hawaii's grocery stores would have only about five to seven days of food.
It's no surprise that during the COVID-19 pandemic, which started in March 2020 in the Islands, people have looked for ways to grow their own food, whether on small lanai in containers or in raised grow-beds in spacious backyards.
"Gardening has definitely become more popular since the state shutdown in March," says Katherine Hachmeister of City Mill. "Many people have started home vegetable gardens or re-scaped their yards."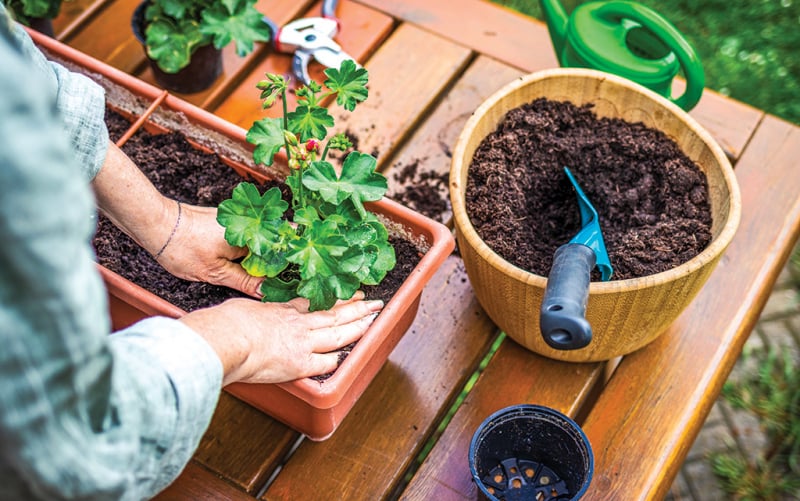 Customers have been stocking up on potting soil, hoses, watering cans, seeds and vegetable starters — so much so City Mill had to bring in more gardening supplies and plants to keep up with demand.
Starting a home garden may seem easy enough. But there's lots to consider: size of your garden, what you want to grow, how to keep your plants alive. Here's some advice on how to start a home garden that will be more stress-relieving than stressful.
Start small and simple. Don't go big right away. Find a manageable outdoor space, planter box or container. "You can always build on your garden," Hachmeister says.
Know what you want. Do you want to plant vegetables, herbs, flowers — or a combination? Different plants have different growing needs, from sunlight to nutrients in the soil. "Take note of what kind of garden you want to create, how much sun it will get and how much time you would like to devote to tending to the things that you plant," Hachmeister says. "That way we can pick out the correct type of soil and plants that will best suit the customer's individual needs."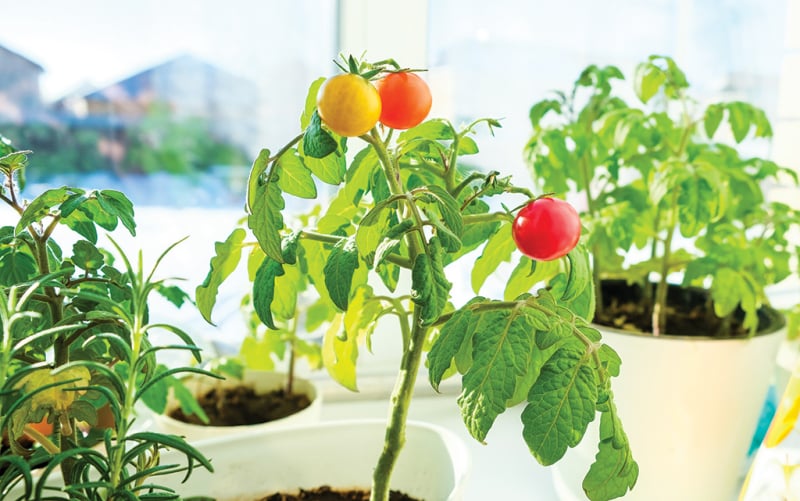 Pick the right plants. If you're new to gardening, you might want to start with fairly low-maintenance plants that are likely to do well in Hawaii's climate. Consider herbs — mint, basil, thyme, oregano, rosemary — which are easy to grow and survive in full to partial sun. Cherry tomatoes and eggplant — both need full sun — are also great starter veggies, Hachmeister says, since they're fairly hardy and grow pretty quickly. If you're interested in flowering plants, Hachmeister suggests vinca or ixora, easy-care plants that can handle Hawaii's sun.
Do your research. There are tons of resources available — books, blogs, YouTube — that tackle every aspect of gardening, from choosing the right soil to dealing with pests. (The University of Hawaii at Manoa's Master Gardener Program is a great resource for Hawaii residents.) Hachmeister recommends bringing questions with you when you're shopping for gardening supplies, too, so you know exactly what you need for the garden you're trying to create.
Don't give up. Your plants may die — and that's OK, Hachmeister says. "Don't get discouraged if you try to grow something and don't succeed at first," she says. "Even the most experienced growers and gardening experts still kill plants now and then. It's how we learn. But most importantly gardening should be about having fun and enjoying the outdoors."