Incorporating Montessori Learning at Home with Your Keiki
Stephanie Muneno of Monti by the Sea offers her expertise.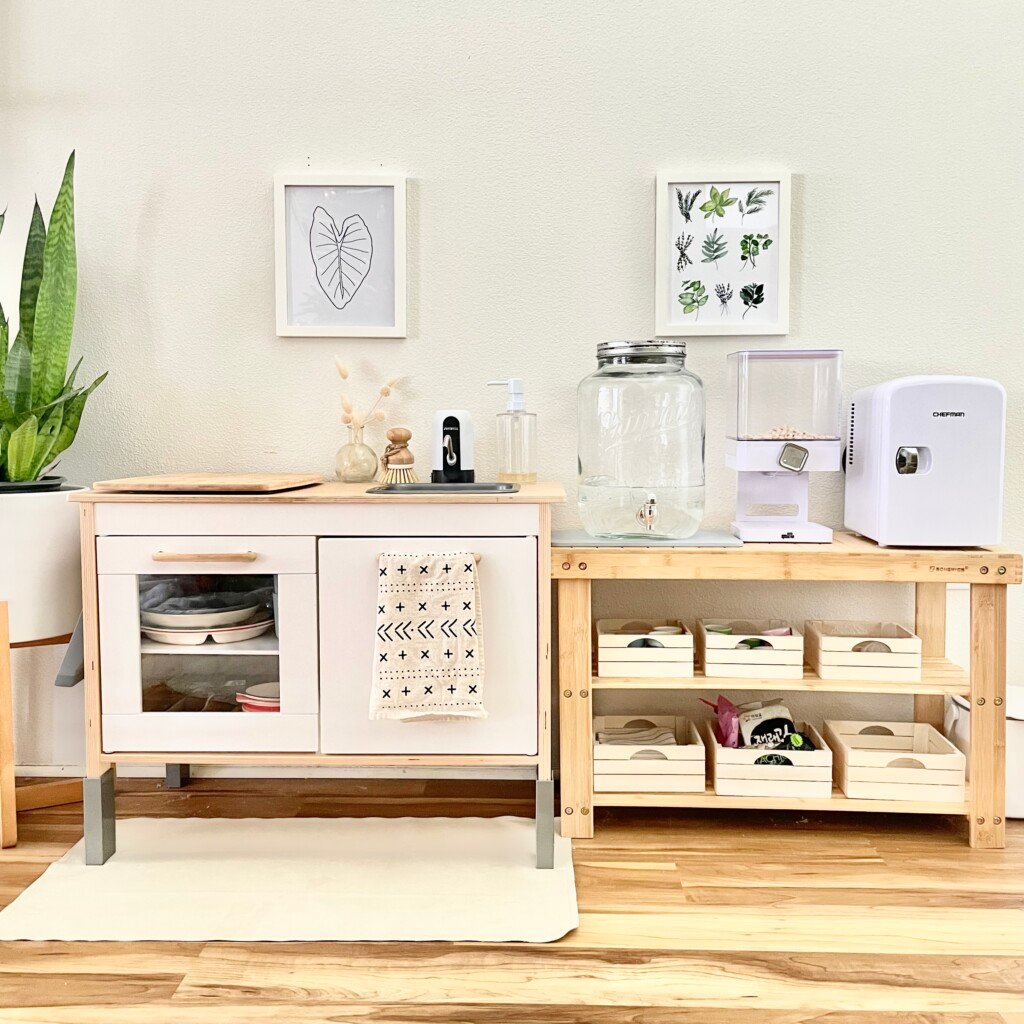 Stephanie Muneno, founder of Monti by the Sea, has turned a creative teaching outlet for her daughter into a small online Etsy Shop offering materials for at-home local learning.
Muneno, a former elementary school teacher, grew up with the Montessori method, which is known for its free-flowing activities. During the COVID-19 pandemic, Muneno started researching home-based teaching techniques and woodworking to make toys. She later launched her Instagram page, @monti.by.the.sea, to share her knowledge with others.
To explore how you can incorporate Montessori-inspired ideas at your home, Muneno offers these four tips:
1. "Follow your child"
"This is a common phrase you will hear in the Montessori world and it's one we find to be at the core of our approach at home," says Muneno. She explains that learning at home "is about understanding, acknowledging and honoring your child's interests, learning styles, needs and development. … We use what we learn from these observations to prepare environments and create opportunities for them to explore their interests through a variety of experiences and activities." Check out an example of an indoor play setup for small spaces here, and how to arrange a functional play kitchen here.
2. Prepare your environment
"Montessori at home isn't the same as a Montessori classroom," notes Muneno. "Every family has its unique circumstances, lifestyles, interests, beliefs, cultural backgrounds and limits with space and finances." She explains that making key spaces "intentionally accessible" is important, as well as "doing what works for you and being creative in preparing spaces and activities that promote independence and allow [each child] to be a valuable contributor to the family." For example, she suggests setting up a reading corner, art space or "practical life activities stations." Don't forget to "make it natural, fun, and simple," she adds.
3. Keep things simple, minimal and intentional
Muneno says that the concept of Montessori at home has helped her and her family "maintain a clutter-free and intentional space, which clears our minds and frees us from being overstimulated or stressed." She explains that her family has bins of "open-ended materials, and books and activities on low shelves/displays, which allow easy access to imaginative play, as well as exploring and practicing different skills." Muneno puts each item or group of items in a designated space where her young daughter can safely access them at any time. Activities, toys and books can also be rotated out based on her daughter's evolving interests.
4. Foster a love of nature
"This is an easy one here in Hawaii," says Muneno. Montessori learning, she explains, "emphasizes the importance of connecting children with nature." She suggests taking children on nature walks, exploring different natural materials and providing opportunities for them to care for plants, animals and others. "Incorporating nature into their learning experiences can help foster a love and respect for our aina," she says.