Indoor-Outdoor Living Design Tips
How to flawlessly connect your home's interior and exterior spaces.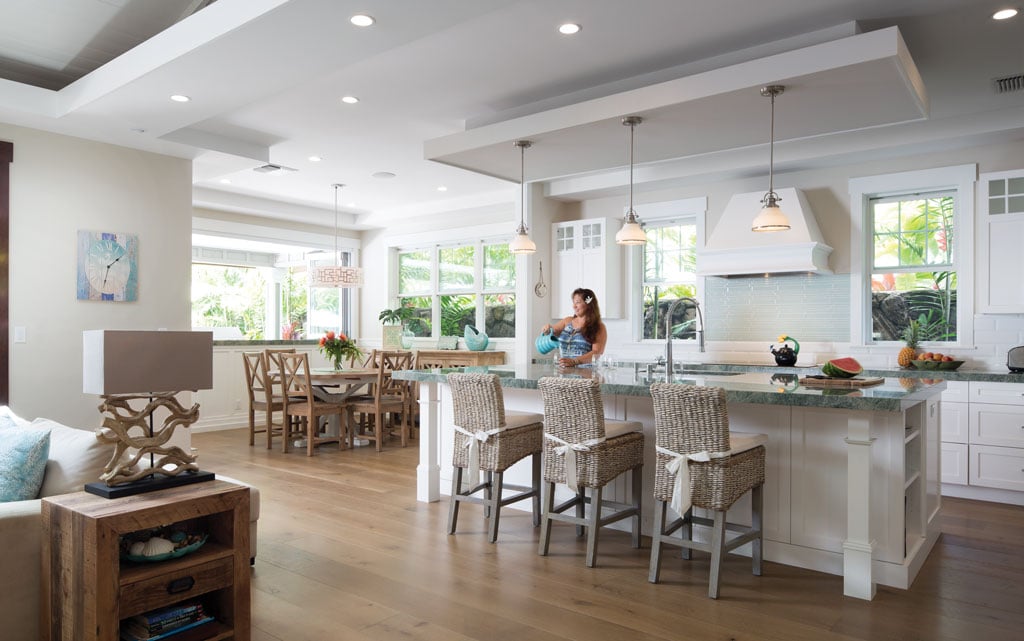 Indoor-outdoor living seems like a must in our tropical climate, allowing for easy flow throughout the home and letting us take in the beauty of our Islands. If you're thinking of incorporating this design element into your home, then read on for trends and expert advice from Eden Nunnery of Pacific Home.
Trending Furnishings. Low, loungy furniture that doesn't obstruct views, durable lifestyle fabrics that can handle the wear and tear of our Island climate, and quality pieces that are made to last.
Accessories. "One of my favorite things for outdoors is accessories," says Nunnery. There are fire pits within coffee tables in an array of finishes and designs, lanterns outfitted with LED lights, and outdoor rugs that have the look and feel of indoor rugs.
Indoor is going outdoor. Nunnery explains that the look of outdoor living spaces has changed to focus on a more interior aesthetic. "People are used to seeing outdoor [materials] as being woven or wood, but there are a lot of new materials out there right now — rope and different types of weaves and fiber that mimic really complex indoor furniture, but they are for outdoor use.
"You can really take the inside, outside and make it feel like an incredible interior out on your lanai," adds Nunnery. "It doesn't feel like typical outdoor anymore."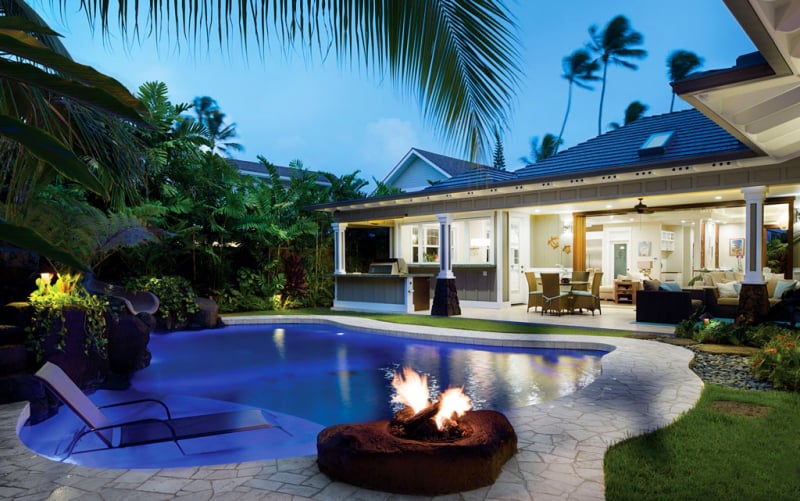 An example of a great indoor-outdoor abode is this featured home built by S.S. Builders Inc., which connects the kitchen, living room and outdoor area — making it easier for entertaining guests. The home's coastal-modern design is seen throughout and reinforced with furnishings from Pacific Home and décor from Kailua boutiques.
Pacific Home can design your whole lanai; complementary design services are provided with a minimum purchase. "We do it all under one roof," shares Nunnery.