Industry Watch: Best in Design and Remodeling
Industry show highlights trends to watch for in 2017.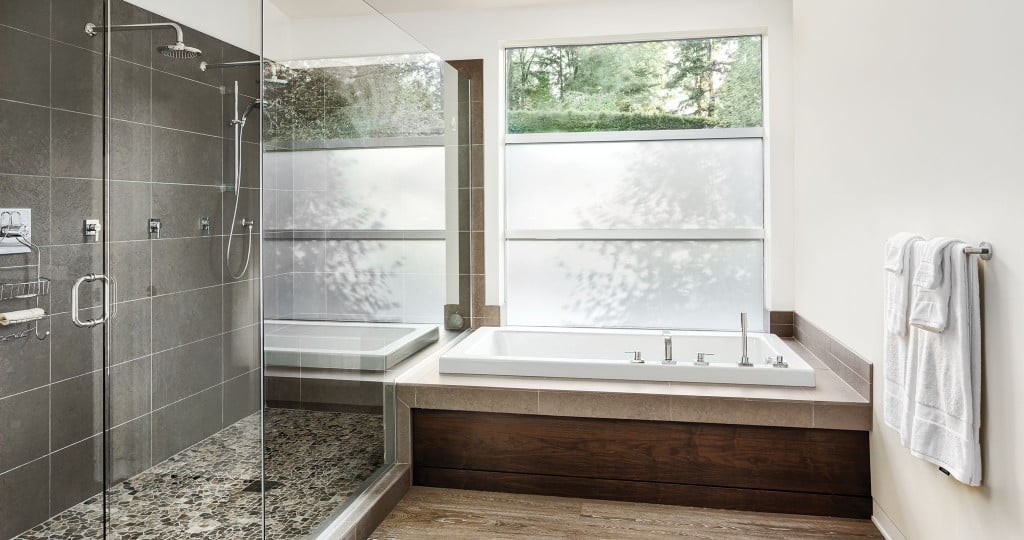 At the 2017 International Builders Show in Orlando, 127 single-family, multifamily, remodeling and community projects were honored at the 2016 Best in American Living Awards (BALA), representing the nation's best that homebuyers can expect to see over the next several years.
Some trends to watch this year include:
Big showers and tubs: "The bigger, the better" seemed to be a trend with this year's winners. Free-standing tubs are luxuriously large, and showers incorporate wall-to-wall glass and universal design features.
Board and batten: Prominent on the exteriors of this year's class of winners, they're a classic touch to today's contemporary interiors. Some winners add a unique spin to the siding by adjusting the width of the boards, giving homes a more customized, one-of-a-kind feel.
Dark door and window frames: On multifamily, custom and production homes, dark brown or black frames are utilized around windows and doors instead of whites. Windows pop on white or light siding, and dark frames add a striking effect from the interior looking out.
Metal roofs: Featured on custom homes across the country, from more traditional homes to modern farmhouse and distinctively modern homes.
Modern farmhouse: Farmhouse sinks, reused wood siding in interior design details and barn doors. Barn doors are customized to have a more contemporary feel, including glass, white tints and metal hardware.
Natural wood beams: From remodels to new homes, wood beams left in their original state add a natural touch to homes and create a focal point in interiors.
Shiplap inside and out: Horizontal shiplap appears inside and outside and is featured in entry ways, bathrooms, living rooms and more.
Understair storage: These spaces include shelves for books and works of art. One winner even included an entire bar under the stairs.
Unique wine storage: Kitchens include floor-to-ceiling open or glass-enclosed wine storage, and customized wine racks are trending. One team included an extensive wine collection under the stairs with glass doors and display lighting.
Visit bestinamericanliving.com for more information. To find a local contractor or designer, go to biahawaii.org.