Just Window Shopping
Enhance your home by investing in the right window system for you.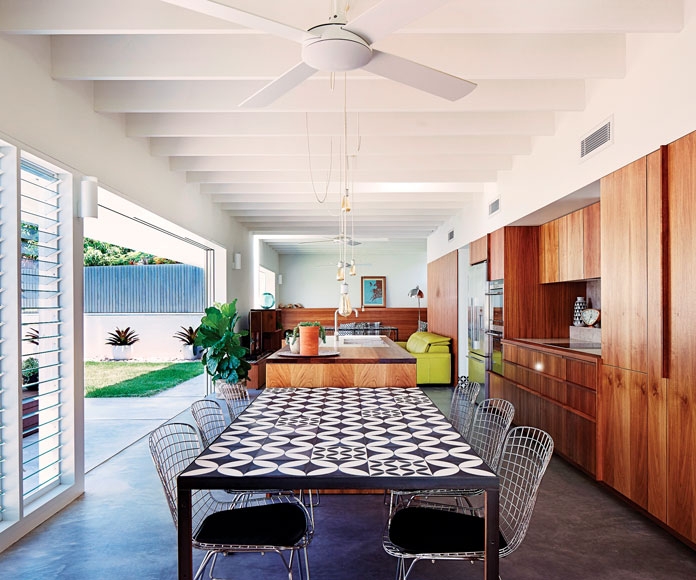 Windows are often overlooked when thinking about home projects and upgrades, but investing in a high-performance window system can make a huge difference when it comes to noise, bugs and ventilation. Not only that, but quality windows allow homeowners to take full advantage of the clear skies and gorgeous views that Hawaii has to offer.
Before you dive in, consider your lifestyle and your budget. The costs for windows can vary greatly, depending on what type of features you desire, such as low e-glass, screen systems and frame types. Once you have your needs and budget in mind, consult with different manufacturers to find a product that best fits what you're looking for.
---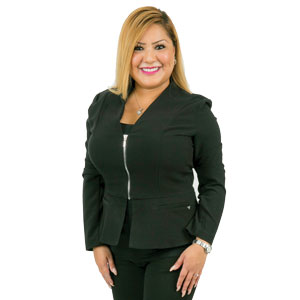 Factors to Consider
Consider Types of Loans
The benefits of fixed and variable interest rates will differ among loans. Take the time to find the loan that best suits you.
Go Green, Save Green
Energy-efficient windows that are Energy Star® certified may be eligible for a tax credit. Consult with your tax advisor to be sure.
---
"No matter how big or small the window of opportunity, when it comes to your finances HawaiiUSA is committed to helping you choose wisely every step of the way."
— Jenafer Song,
Mililani Branch Manager,
HawaiiUSA FCU
---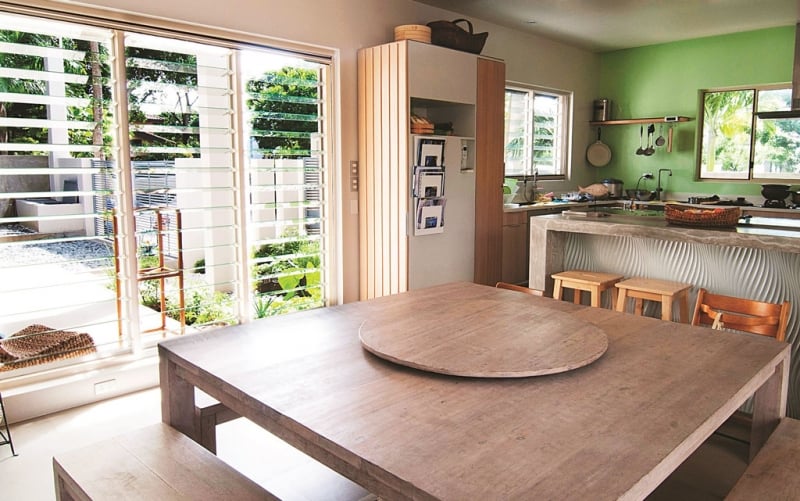 $   Breezway Palmair Louver Windows 
The Palmair Louver Windows are designed to be the do-it-yourself solution to your window needs. Available at select hardware stores around Hawaii, the Palmair Louver is an improved alternative to old-style strip hardware aluminum jalousies. Glass louvers from the old-style aluminum jalousies can be inserted in the new Palmair windows, creating a tighter and safer seal when closed. If your windows don't require screening, the Palmair Louver Window performs beautifully at an affordable price.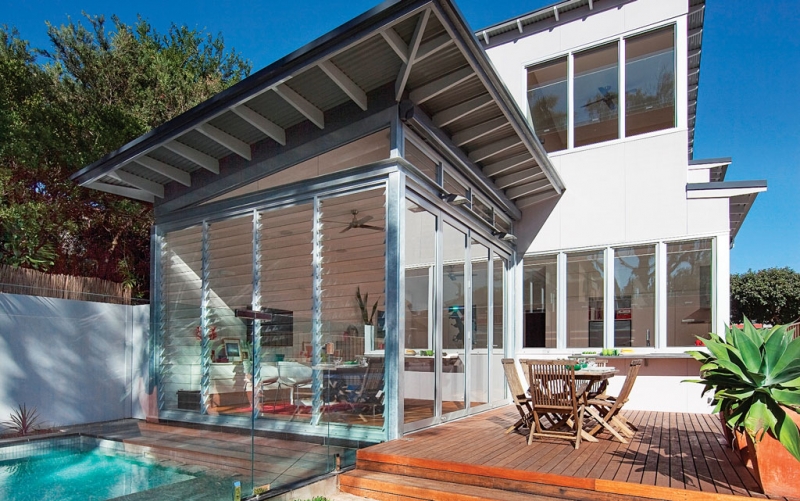 $$  Breezway Altair Louver Windows
The Altair ios Window System offers a full-surround frame system that incorporates an insect or security/hurricane screen option to the interior or exterior of the home. The ios Window System provides plenty of options for you to explore, with various colors, handles and blades to choose from. It also presents an option for the Stronghold System, which secures blades into clips to provide increased strength and safety. The ios System is constructed from non-corrosive materials and has achieved certified hurricane testing for wind and water, making it an ideal solution for homes in Hawaii.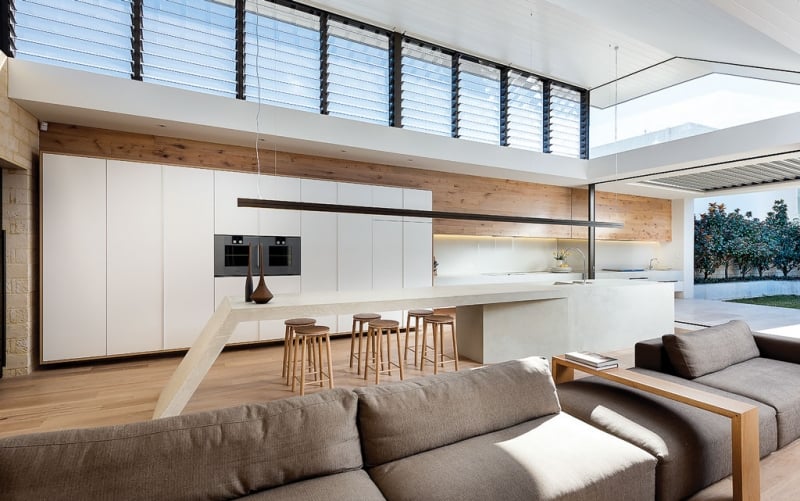 $$$   Breezway Altair Powerlouver Windows 
For a touch of luxury, the Altair Powerlouver Window system offers full automation with the same level of high-quality features that you get with the Altair Louver Windows. The motorized windows are controlled by the Apptivate Control Unit, which is a touch-sensitive wall switch. It can also be programmed to open and close at specific times or temperatures through Breezway's Powerlouver smartphone app. The Powerlouver Windows have been fully tested to international standards for wind and water penetration, giving you peace of mind that your high-performance investment will keep you safe and comfortable every day.
---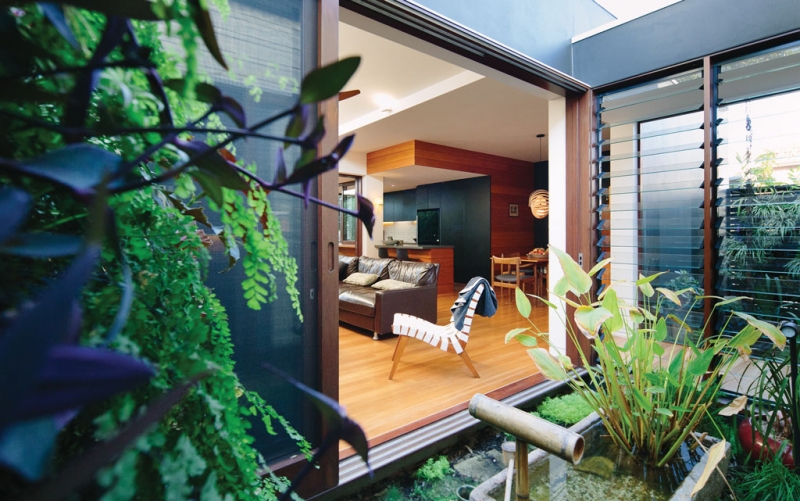 Financing Your Next Window Upgrades
Check out the various options available to fund your next home window system. 
Window systems come in all shapes and sizes, so financing your new windows can prove to be tricky, especially if they are built to order from the manufacturer. Fortunately, there are a variety of options available once you've decided on a product line. For smaller, do-it-yourself projects, using cash is a great option, if your savings permit. There are no monthly loan payments or interest rates to worry about.
For mid-sized projects, consider using a credit card instead, as it may offer you the opportunity to capitalize on special rates or card-specific reward points for purchases. Using a credit card also comes with increased buyer protection, as opposed to using cash, should you need to dispute a transaction at any time. However, credit cards typically charge relatively high interest rates, so make sure you can pay down the balance within your payment cycle or you may risk cancelling out any potential rewards that you originally gained.
When planning to finance larger projects, a home equity line of credit (HELOC) is an option to consider as it allows you to tap into a line of credit that leverages the value of your home. With this option, you draw on the amount you need and only accrue interest on the amount borrowed. As you start to pay down your loan balance, your line of credit is replenished to borrow from again. Consult with your credit union or bank to find out more.
Source: HawaiiUSA FCU
HawaiiUSA is not affiliated with Breezway Louver Windows.