Kapili Roofing & Painting: 2023 Readers' Choice Roofing Company
Top-notch service and installations to keep your roof lasting for years to come.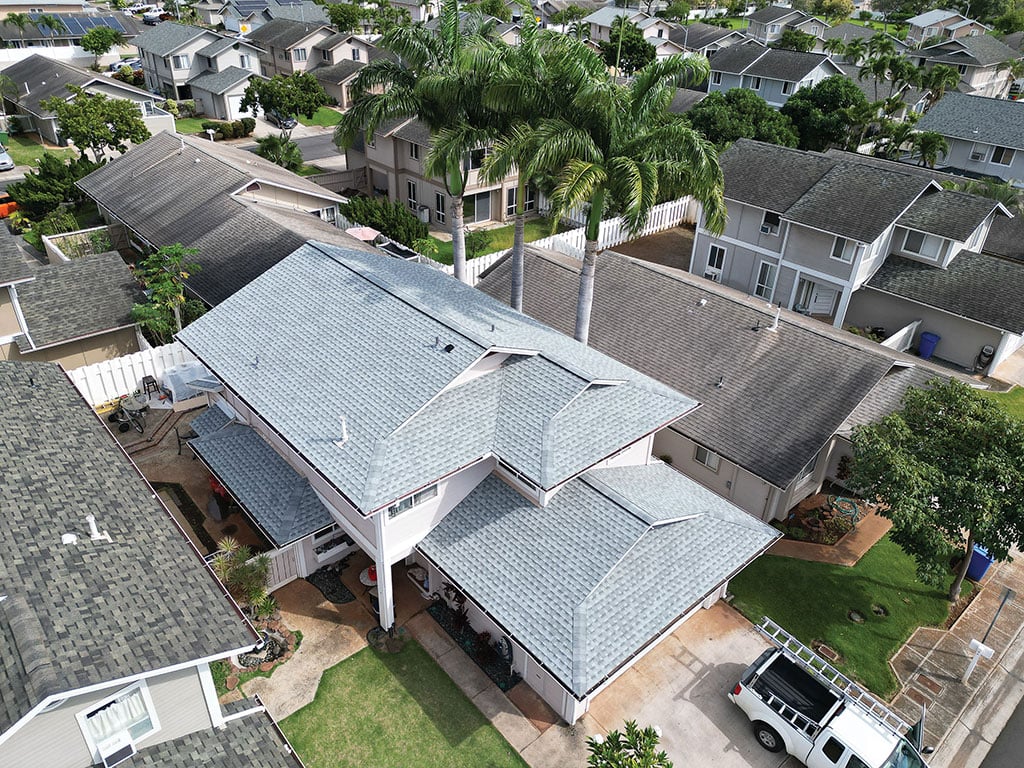 "We believe in integrity, respect, and fairness and treat every customer as if they were our own aunty, uncle, grandma, or grandpa," notes Kapili Roofing & Painting on its website. This family-run company brings its ohana spirit to the local roofing industry, providing residents with quality installations, repairs, replacements, maintenance, inspections, solar services and more. The Kapili Roofing & Painting staff is well-versed with finding the right roofing materials for Hawaii's unique climate. (808) 621-7663; kapiliroof.com
Celebrating Local Builders and Businesses
The complete list of all 44 Readers' Choice Awards winners and categories can be found here. To view the full Readers' Choice Awards magazine spread, subscribe to our digital edition or pick up your print copy of Hawaii Home + Remodeling at one of our partner locations.