Keeping Your Cool
Survive the hot, humid summer days and nights.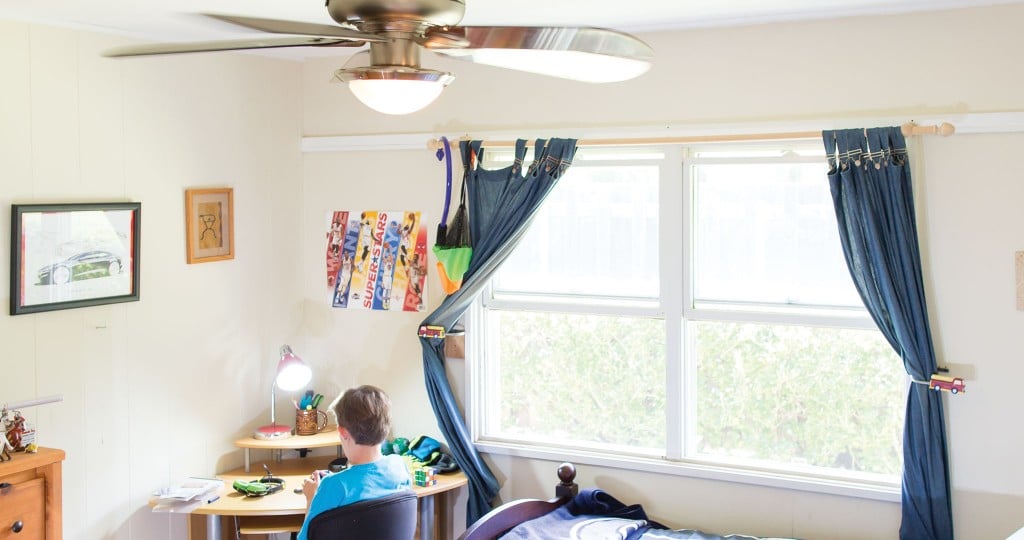 With the bright, endless days of summer come the heat and humidity of Hawaii's tropical weather. Beat the heat at home with these smart cooling and ventilation options.
NATURAL VENTILATION 
Cooling your home naturally definitely has its perks. Improved windows will enhance the natural lighting in your home while cooling it down, says Breezway's Shawn Moseley, who recommends installing full-ventilation windows or adding proper shading devices to keep direct sunlight off glass, such as security screens that reduce the heat by 50 percent.
WHOLE-HOUSE FANS
Designed to cool and ventilate your entire home in just minutes, whole-house fans exhaust and replace the air in your home, keeping it fresh and free of irritants, such as pet dander, odors and smoke. "Whole-house fans cool the house in a much more energy-efficient way than air conditioning," says David Gorman of RevoluSun.
SMART CEILING FANS
With SenseMe technology, Haiku ceiling fans turn on and off automatically to adjust to the desired room temperature, depending on motion. "The fans can also achieve up to 30 percent savings on air-conditioning expense by better circulating cool air and allowing the air conditioner to operate more efficiently," says Gorman.
ATTIC FANS
Release hot, trapped air in your attic with an attic fan. "Solaro Aire™ solar-powered attic fans from RevoluSun use state-of-the-art technology to extract heat from your attic and keep your temperatures and AC bills nice and low.
AIR CONDITIONING
If you plan to use an air conditioner this summer, go with a ductless split air conditioner, specifically a Mitsubishi system from RevoluSun, which are more efficient than window units and central air conditioning. The zoning capabilities of a Mitsubishi system allow you to cool the rooms in use, while turning off or setting back the temperature in the ones not in use.
Summer Cooling Tips
Clean or replace filters on air conditioners.
Keep window coverings closed during the day to block out heat from the sun.
Utilize ventilation when possible to save money and be energy efficient.
Simple things like opening windows or having a well-placed tree can provide natural ventilation and shade from the sun.
Source: Energy.gov