Kitchen Cabinets
Open the door to new cabinetry possibilities.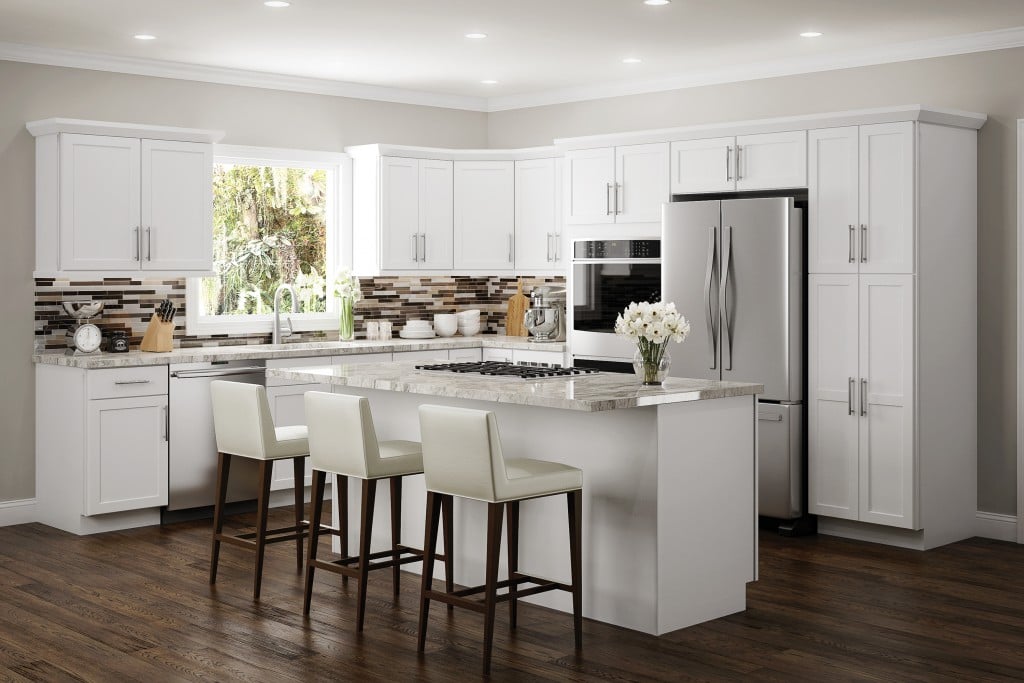 One of the best ways to refresh your kitchen is with brand-new cabinetry from HPM Building Supply. The locally owned business, which celebrated its 100 anniversary last year, is passionate about providing homeowners the best options for their kitchens, which include a wide array of cabinetry lines, including its own line built specifically for Hawaii. "Today, kitchens are more the focal point of a home and a place that brings everyone together," says Kehau Amorin, director of HPM Building Supply's Home Design Center. "You see families cooking together or friends circled around the kitchen island enjoying their favorite food and wine and we know we played our role, in part, to bringing this all together for our customers."
CABINETRY LINES
Kapua Aguiar, who has been a kitchen and bath designer for HPM Building Supply for almost a decade, shares some details about the company's five cabinetry brands:
Akamai Cabinets is the company's exclusive collection of affordable all-wood cabinets. There are three series: Ohia, Ilima and Naupaka.
Medallion Cabinetry is manufactured in the U.S. and comes in varying styles and finishes. The two series are Silverline and Gold.

Bellmont Cabinet Co. features European-style built-to-order frameless cabinets made in the U.S. with three series: 1600, 1900 and Vero.

Design-Craft Cabinets are carefully crafted with sustainability in mind.

Open Air Cabinetry by DeSavino & Sons is HPM's high-quality outdoor cabinetry option.
HOME DESIGN CENTER
HPM Building Supply offers Home Design Center services on Hawaii Island — in Hilo, Waimea and Kona — and Kauai, and coming soon on Maui. "Our Home Design Centers are there to provide that one-stop shop experience, with an array of inspirational and trending displays and a large number of samples with a variety of colors and decorative styles," says Amorin. "Pairing our designers' experience and a showroom of samples makes this the perfect experience for our customers."
IN DEMAND
"Lighter wood tones, along with blues and greens, are the newest trending colors we see going into 2022, mixing in with the already popular white and gray," shares Aguiar. "Some of our cabinet lines, like Medallion, are adding lighter tone stain colors and blue and green paint colors as a standard finish option." She says that people are also gravitating toward flat-style doors instead of Shaker-style ones.
Multiple locations statewide; hpmhawaii.com