Lighten Up
Skylights, shutters and new windows provide precious ventilation and natural-colored light for any space.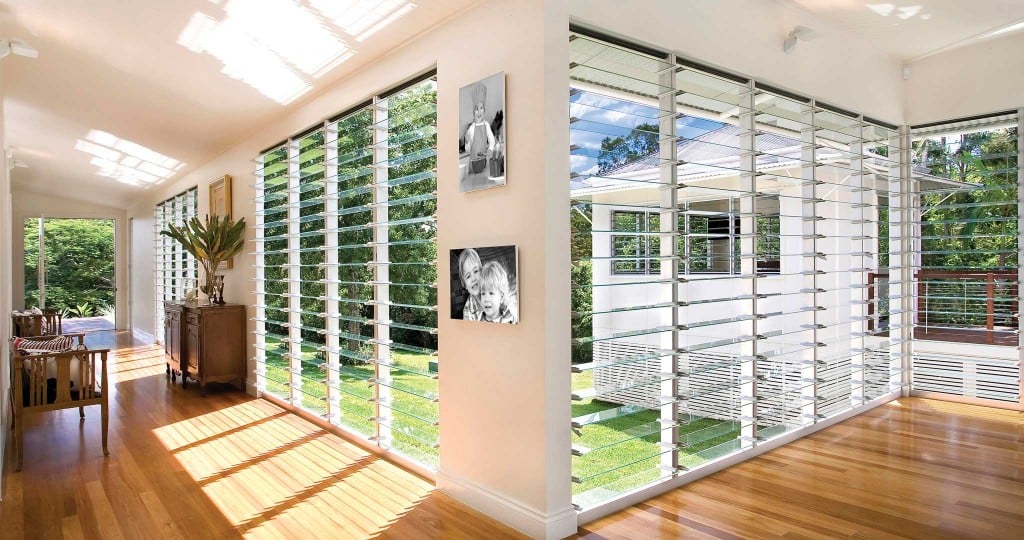 Looking for a cost-efficient way to light — and even cool — your house? Consider these three smart solutions perfect for any island home.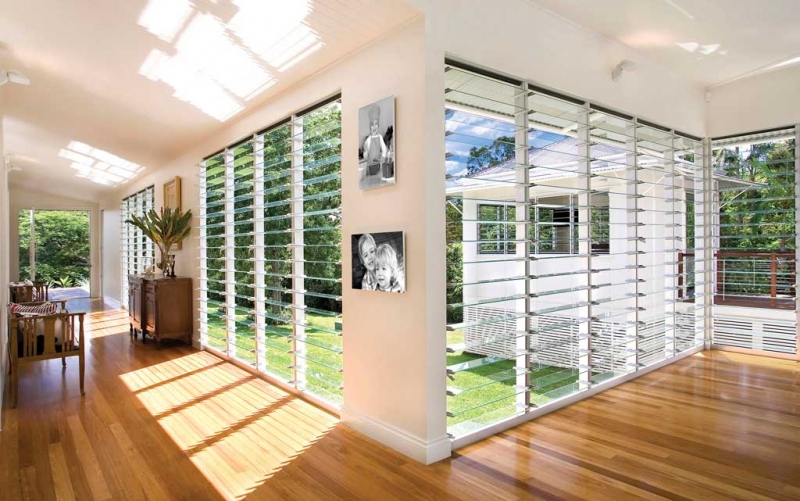 Convert Walls to Windows
Consider adding windows to open light (and air) to previously dark rooms. "Selecting the right type of window for your island home is critical when you want to bring in natural light and ventilation," says Shawn Moseley of Breezway. "Newly designed louver windows are an ideal choice due to full light when closed or opened, and, of course, the only window that offers 100 percent ventilation.
Skylights, sun tunnels provide air and light
Consider a modern, articulating skylight — one that opens — for fresh air and natural lighting.
With argon gas between the insulated panels of glass and Low-e coatings to minimize heat gain, RevoluSun's Velux skylights keep your home cool even on the hottest days. Most often installed in kitchens, these skylights are also popular in bathrooms. They even close automatically when it rains.
Skylights and sun tunnels are easy, efficient ways to bring natural light into parts of your home that are away from windows and walls. Sun tunnels are made to deliver natural light to dark areas of your home where skylights are impractical.
Hallways are a perfect location for a sun tunnel. Often in the middle of the house, most hallways tend to be naturally dark and unwelcoming. A sun tunnel can completely change the feel of it, making it bright and inviting while providing a feeling of openness.
Velux Sun Tunnel accessories include a diffuser which spreads a nice, soft light, an electric LED light kit that allows the same fixture to be used at night and a daylight controller if you have a room that needs darkening — like a nursery.
Control light and breezes with stylish shutters.
Shutters are functional, versatile window treatments that are perfect for Hawaii's lifestyle. "Living here in the Islands, we often depend heavily on our natural trade winds to keep our homes cool, especially during the summer months," says Cora Chung of Island Shutters.
Unlike other window treatments, adjustable-louvered shutters allow the homeowner to maximize the airflow, control the amount of direct sunlight, and maintain privacy all at the same time. "It's also nice not having to deal with flapping blinds caused by our trade winds," Chung says. "An added bonus is that shutters enhance the beauty of your home's interior, exterior and value."