Living in the Stone Age
Pahonua at Na Lama Kukui has a variety of natural stone products to keep your projects looking beautiful while also being eco-friendly.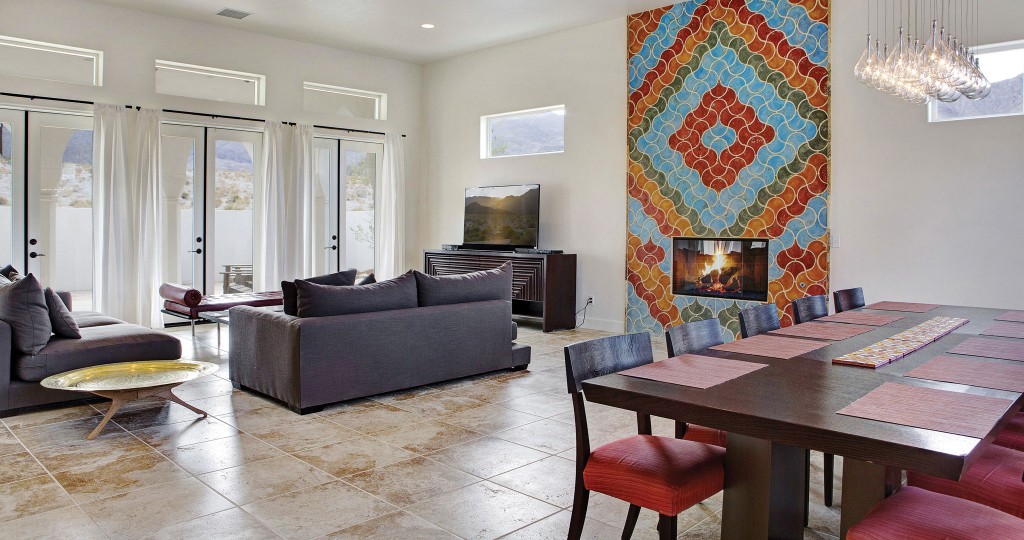 For ages, natural stone has been used as the primary building material to create some of history's most enduring man-made landmarks. Renowned for its durability and versatility, stone elements remain at the top of the list for those who are looking for an effective and sustainable component in their projects.
Specializing in working with earthen products like stone, pebbles, clay pottery and tile, Pahonua's name in Hawaiian means working with the Earth. "The raw material our stone products are made of are tens of thousands of years old, if not older," says Andrew Dedrick, owner and founder of Pahonua. "When you choose stone finishes, they require minimal maintenance and will easily outlast your home or garden."
With an abundance of natural beauty and a temperate climate year-round in Hawaii, designs with seamless indoor-outdoor floor transitions are prevalent. Many homeowners find they can use the same stone finishes on their interior and exterior flooring to achieve a consistent look, which creates a natural flow throughout your home. Whether you want to entertain family and friends inside your home or spend time with them outside in the garden, using stone to blend your living spaces produces a greater area for you to enjoy.
Stone surfaces also require virtually no maintenance. In fact, natural stone tends to improve with age, adding a patina through years of wear. Unlike stone veneers and other products, you don't have to worry about replacing your stone finishes every 10 years or so, which leads to a more eco-friendly choice overall.
Dedrick, who has been helping homeowners for more than 25 years, considers stone to have a classic charm that will continue to remain popular in homes for generations to come.
With thousands of square feet of stone products, Pahonua is bound to have something for everyone. From hardy basalt tiles to gorgeous pebble mosaics, let the experts at Pahonua give you a tour of their showroom as they assist you in upgrading your living space.