Locally Made Garden Beds Make It Easy to Grow Your Own Food & Plants at Home
Liam Wilmott builds, delivers and installs all of these raised, moveable garden beds.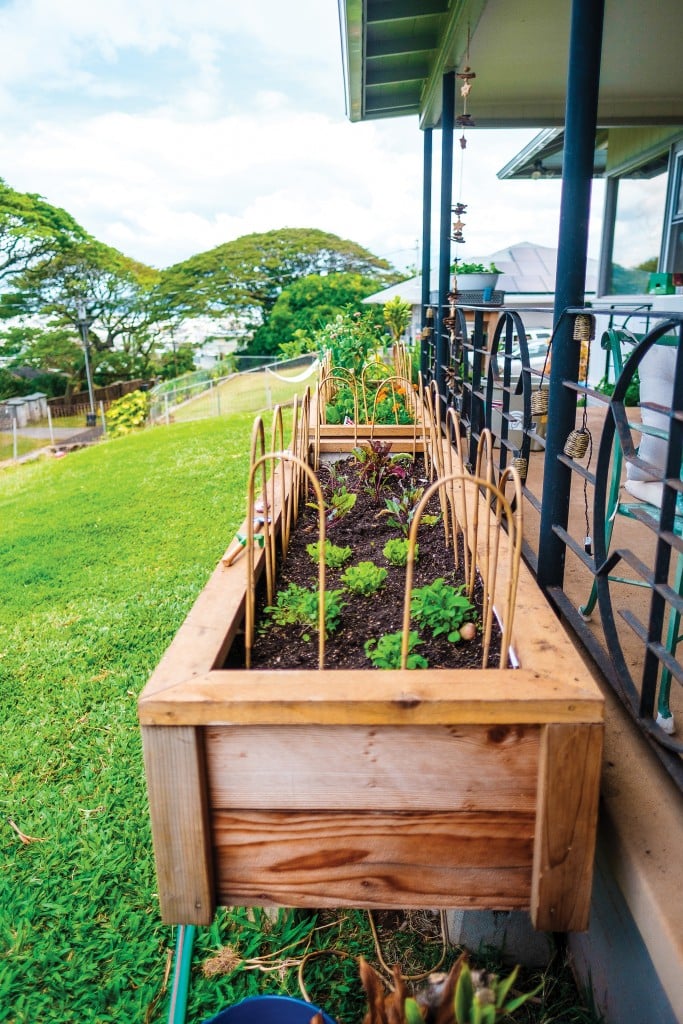 When the pandemic shuttered our community in April 2020, Liam Wilmott pulled out his tools and dusted off his skills as a carpenter. And with his job promoting surfing events on pause, he began building good-looking compact planters at his Haleiwa home. Wilmott made the first few at the request of friends and posted photos of his work on Instagram. Word spread fast. People were yearning to grow food at home but didn't know how to get started: His raised beds made it easy.  
"You don't have to bend over to harvest your plants. You can move it where you will tend to it," Wilmott explains. He delivered, installed with soil, even added wheels so the gardens could roll where needed. His most popular size evolved from 3 feet by 5 feet to 2 feet by 8 feet. The narrower design allows a gardener to reach the whole bed from one side. Wilmott takes pride in constructing the garden boxes, using nearly all of the wood he buys to minimize waste. Visit his Instagram @buoy_box for details.  
Did You Know?
Buoy Box gets its name from a hanging basket that Wilmott made for his friends — free diver Kimi Werner and filmmaker Justin Turkowski — out of an old buoy.