Love Your Laundry Room
Practical and fun ideas to make laundry days a breeze.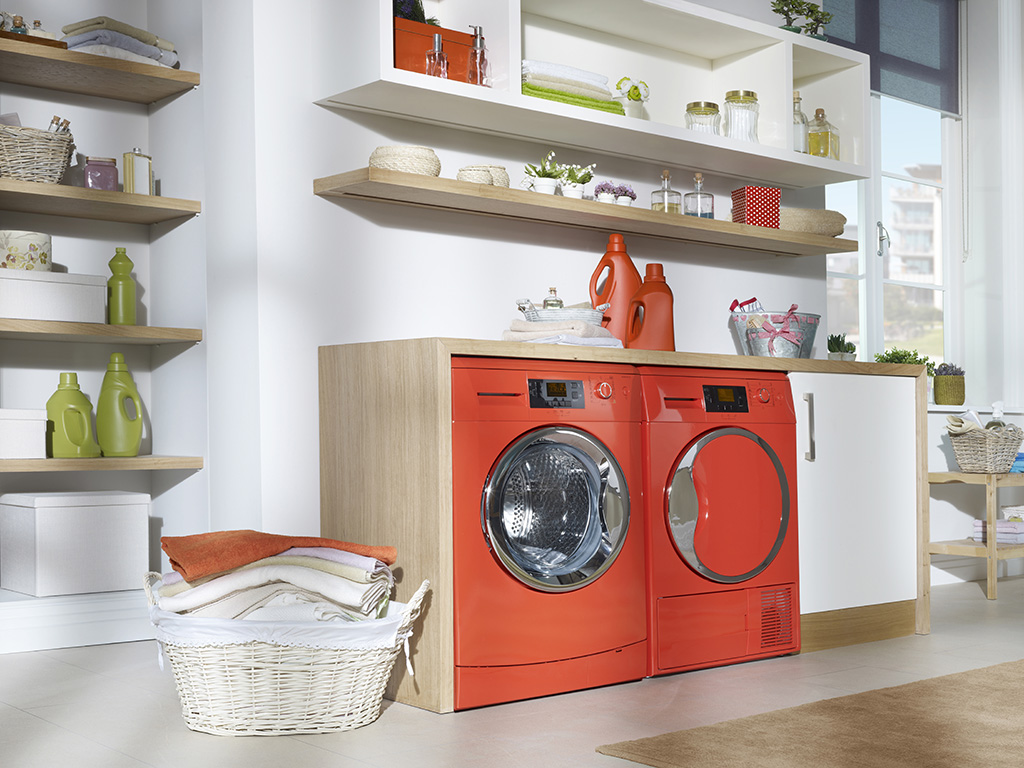 Doing the laundry can be a labor of love or a source of existential dread, depending on whom you ask. According to Energy Star, the average family in the U.S. washes about 300 loads of laundry each year. The tasks of sorting, washing, drying and folding laundry can be done more efficiently — and maybe even somewhat enjoyably — in a laundry room that fits your family's needs.
Here are some tips to consider for a laundry room that you can learn to love.
Appliances and Machines
Invest in appliances that will last. Although it's tempting to go for washers and dryers in a spur-of-the-moment deal, doing extra research to find machines that rank high on performance and longevity will pay off with fewer repairs and replacements over time. Select a top-loading or front-loading washer and dryer based on your available vertical space and consider energy-efficiency ratings for both machines. Include irons and garment steamers in your laundry room that can work with a variety of fabrics, from delicate silks to heavier cottons.
Design and Details
Once your major appliances have been selected, you can plan the layout, building materials and décor for your laundry room. Map out spots for your washer and dryer (stacked or not), as well as an area for air drying and a sink if space permits. If you have a front-loading washer and dryer system, consider building a flat tabletop above your machines as an additional workspace. For this, and other surfaces such as countertops and flooring, use nonporous materials that can handle humidity. Be sure to carry over the design themes from the rest of your house into your laundry room with colors and décor that match across the board. Lastly, hang a well-designed poster that lists the various cycles and temperatures for different fabrics — check out some examples here.
Organization and Storage
Keeping your laundry room tidy saves space — and your sanity — on laundry day. Take advantage of vertical room to install floor-to-ceiling shelves for laundry supplies and opt for cabinetry that can double as decorative methods for hiding appliances and clutter. An ironing board can be installed within such a cabinet for easy fold-out use. A trend in storing laundry supplies is to remove your detergents and dryer sheets from their original packaging and place them in decorative containers with labels. Bins labeled for each person's laundry load in the household, and sorting carts for separating clothing, are helpful additions as well for staying organized.