Lumber & Hardware
Material updates like these can rejuvenate the look of a space.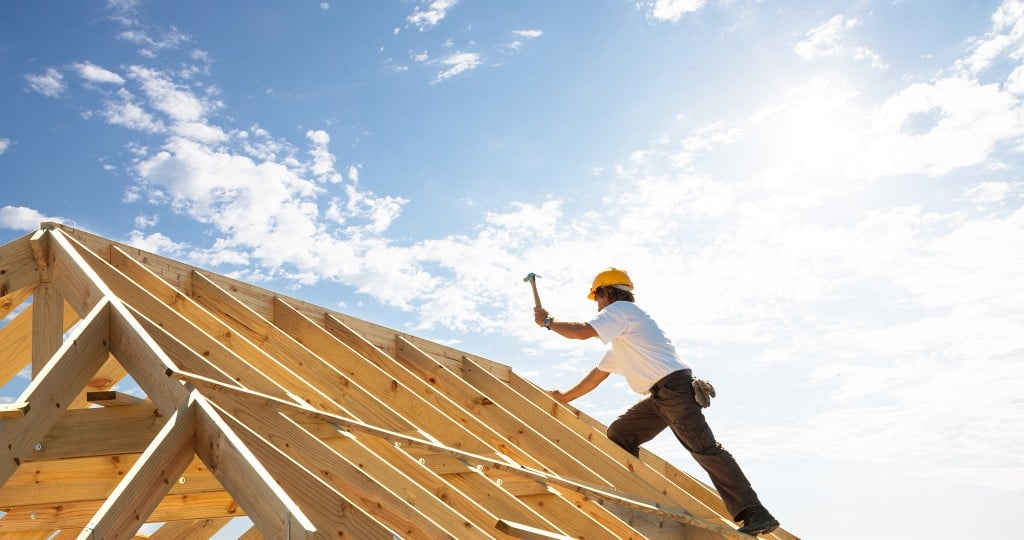 This article is part of the 2019 Hawaii Home + Remodeling Resource Guide, an organized and vetted directory of professionals, services and shops in the building and home improvement industry.

It may not seem like the most obvious choice, but lumber and hardware updates are a sure way to rejuvenate the look of a space. Making the change from carpet to hardwood, for example, is an instant way to change a room's style. Swapping out the knobs on cabinetry or doors is a quick and relatively inexpensive way to update a look. Regardless of whether you're looking for a total overhaul or a few minor changes to renew the feel of your space, these local companies have what you need.
---
ABC Supply Co. Inc.
73-4939 Kamanu St.
Kailua-Kona, Big Island
808-327-0445
______________
446 Ala Makani Pl.
Kahului, Maui
808-877-6507
______________
749 Mapunapuna St.
Honolulu, Oahu
836-8077
______________
91-252 Kuhela St.
Kapolei, Oahu
682-0659
abcsupply.com
Ace Hardware
21 locations statewide
Yamashiro's Building Supply
45-552 Kamehameha Hwy.
Kaneohe, Oahu
247-2175
acehardware.com
______________
Pioneer Ace Hardware
930 Kilani Ave.
Wahiawa, Oahu
622-7001
______________
66-134 Kamehameha Hwy.
Haleiwa, Oahu
622-7002
______________
55-510 Kamehameha Hwy.
Laie, Oahu
622-7003
hawaiiacehardware.com
Aloha Woods Inc.
73-4770 Kanalani St.
Kailua-Kona, Big Island
808-329-5189
alohawoods.com
Architectural Woods Inc.
2312 Kamehameha Hwy., #E3
Honolulu, Oahu
833-1600
awi-wa.com
Argus Building Supply
107 Makaala St.
Hilo, Big Island
808-933-9441
argusbuildingsupply.com
City Mill Superhardware Stores
Oahu's favorite hardware store for repair and maintenance of the home and office: "Your Kamaaina Hardware Stores – Locally-Owned and Family-Operated since 1899."
information@citymill.com
citymill.com
______________
333 Keahole St.
Honolulu, Oahu
396-5151
______________
86-120 Farrington Hwy.
Waianae, Oahu
696-6996
______________
3086 Waialae Ave.
Honolulu, Oahu
735-7636
______________
91-1061 Keaunui Dr.
Ewa Beach, Oahu
685-4422
______________
98-1277 Kaahumanu St.
Aiea, Oahu
487-3636
______________
660 N. Nimitz Hwy.
Honolulu, Oahu
533-3811
______________
46-209 Kahuhipa St.
Kaneohe, Oahu
247-2181
______________
95-455 Makaimoimo St.
Mililani, Oahu
623-3100
Feeney Inc.
Feeney Inc. is a leading manufacturer of innovative, easy-to-use architectural products including CableRail stainless-steel cable railing infill, DesignRail® aluminum railings and Sta-Lok® stainless-steel rods.
______________
2603 Union St.
Oakland, California
1-800-888-2418
feeneyinc.com
Hardware Hawaii
With the largest selection of lumber in the state, we stock over 5 million board feet of lumber to supply your everyday building needs.
______________
3465 Waikomo Rd.
Koloa, Kauai
808-742-9577
______________
110 Uu Pl.
Kapolei, Oahu
674-3430
______________
704 Mapunapuna St.
Honolulu, Oahu
831-3100
______________
30 Kihapai St.
Kailua, Oahu
266-1133
customerservice@hardwarehawaii.com
hardwarehawaii.com
Honolulu Wood Treating LLC
91-291 Hanua St.
Kapolei, Oahu
682-5704
hwthawaii.com
Honsador Lumber LLC
100 Kukila St.
Hilo, Big Island
808-961-6000
______________
4311 Aalona Rd.
Kilauea, Big Island
808-828-1818
______________
73-5580 Kauhola St.
Kailua-Kona, Big Island
808-329-0738
______________
250 Lalo Pl.
Kahului, Maui
808-877-5045
______________
91-151 Malakole Rd.
Kapolei, Oahu
682-2011
______________
3371 Wilcox Rd.
Lihue, Kauai
808-246-2412
honsador.com
HPM Building Supply
HPM Building Supply is a local, 100-percent employee-owned company helping pro-builders and home owners. Build Better with products selected especially for Hawaii.
______________
74-5511 Luhia St.
Kailua-Kona, Big Island
808-334-4200
______________
380 Kanoelehua Ave.
Hilo, Big Island
808-935-0875
______________
3419 Iwipoo Rd.
Lawai, Kauai
808-332-7376
______________
91-302 Hanua St.
Kapolei, Oahu
808-682-8560
______________
64-1027 Mamalahoa Hwy.
Kamuela, Big Island
808-885-6036
hpmhawaii.com
JBL Hawaii Ltd.
905 Kokea St.
Honolulu, Oahu
847-4021
jblhawaii.com
Lowe's
75-5677 Hale Kapili St.
Kailua-Kona, Big Island
808-331-3470
______________
214 Hookele St.
Kahului, Maui
808-872-1920
______________
411 Pacific St.
Honolulu, Oahu
528-9370
______________
94-805 Lumiaina St.
Waipahu, Oahu
676-8381
lowes.com
Makoa Mill Inc.
1824 Kahai St.
Honolulu, Oahu
848-8787
koalumber.com
Maui Laminates Inc.
269 Papa Pl., Unit 5
Kahului, Maui
808-871-6500
mauilaminates.com
McKillican International
2858 Kaihikapu St.
Honolulu, Oahu
839-4404
mckillican.com
Miyake Concrete
Accessories Inc.
250-N Waiehu Beach Rd.
Wailuku, Maui
808-244-7988
______________
369 Huku Lii Pl.
Kihei, Maui
808-879-7900
______________
24 Ulupono St.
Lahaina, Maui
808-661-9020
______________
1035 Makawao Ave.
Makawao, Maui
808-572-7988
miyakeconcrete.com
OK Hardware & Construction Supply Inc.
94-200 Pupuole St., #1
Waipahu, Oahu
671-2886
Pacific American Lumber
Pacific American Lumber supplies interior and exterior finished products to Hawaii's building industry. Flooring, countertops, decking, millwork and more.
______________
142 Mokauea St.
Honolulu, Oahu
845-8700
sales@pacamlumber.com
pacamlumber.com
Plywood Hawaii
1062 Kikowaena Pl.
Honolulu, Oahu
834-1144
plywoodhawaii.com
Precision Truss LLC
91-227 Hanua St.
Kapolei, Oahu
690-1222
precisiontrusshawaii.com
Rinell Wood Systems Inc.
Locally owned and operated since 1979, RWS carries high quality framing supplies and unique architectural products. Call today for competitive pricing and unparalleled customer service.
______________
2706 Kilihau St., Unit 100
Honolulu, Oahu
834-1344
info@rinellwoodsystems.com
rinellwoodsystems.com
Slim's Power Tools
142 Kalepa Pl.
Kahului, Maui
242-7878
______________
1626 Republican St.
Honolulu, Oahu
841-0902
slimspowertools.com
The Home Depot
380 Makaala St.
Hilo, Big Island
808-920-8400
______________
73-5598 Olowalu St.
Kailua-Kona, Big Island
808-326-6013
______________
100 Pakaula St.
Kahului, Maui
808-893-7800
______________
421 Alakawa St.
Honolulu, Oahu
521-7355
______________
1021 Kamehameha Hwy.
Pearl City, Oahu
455-1200
______________
4600 Kapolei Pkwy.
Kapolei, Oahu
674-6120
______________
4320 Nuhou St.
Lihue, Kauai
808-632-2740
homedepot.com
True Value
Mamane St.
Honokaa, Big Island
808-775-0600
______________
55-522 Hawi Rd.
Hawi, Big Island
808-889-5371
______________
19-4084 Old Volcano Rd.
Volcano, Big Island
808-967-7969
______________
300 Keawe St.
Hilo, Big Island
808-961-2875
______________
3100 Lower Kula Rd.
Kula, Maui
808-878-2551
______________
810 Haiku Rd., Ste. 265
Haiku, Maui
808-633-4682
29 Mohala St.
Kaunakakai, Molokai
808-553-8373
truevalue.com
Wayne's Lumber Inc.
45-552 Kamehameha Hwy., #C
Kaneohe, Oahu
247-5999
WaynesLumberHawaii.com