Make Way for Baby
Learn more about how you can create your dream nursery.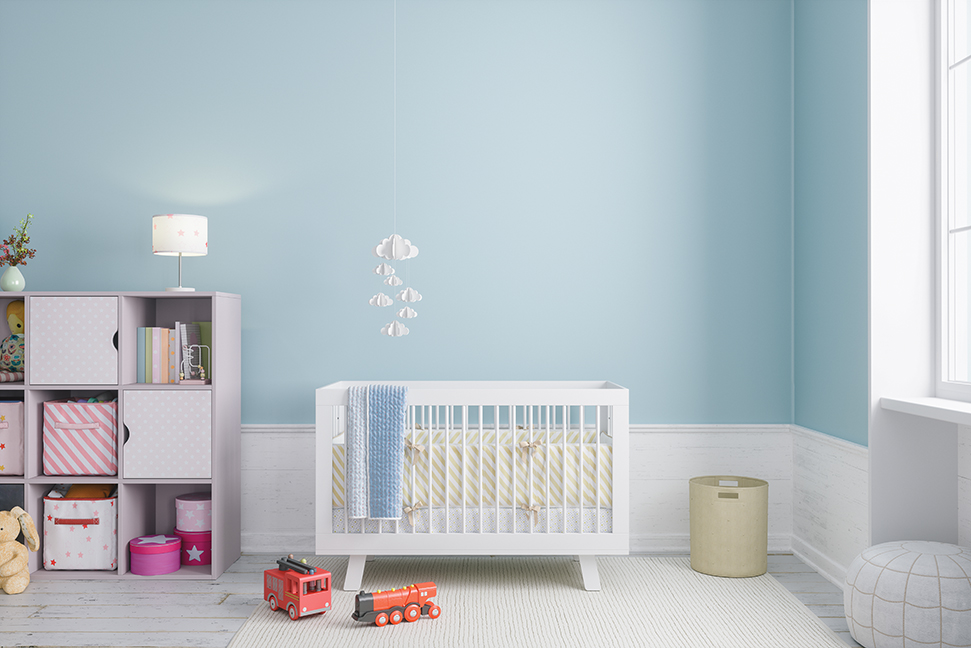 There are many decisions and exciting plans to be made before a new baby arrives. A favorite among local homeowners is creating a nursery in an expanded space or repurposed room. For short-term projects like designing and furnishing a baby's bedroom, homeowners have the option to leverage their home's equity via a home equity line of credit, or HELOC, to fund the renovation.
A HELOC allows homeowners to cover expenses for a wide variety of home upgrades by using the home's equity as collateral. Compared to most other loans, HELOCs generally have much lower interest rates and some even include the option to lock-in fixed rates at various terms. This type of financing is attractive to families as it provides the convenience and flexibility to invest in and upgrade their spaces to accommodate a growing family.
Because the line is replenished as you pay down the balance during the draw period, you can use it for future upgrades such as a toddler bed or infant car seat, and other expenses like child care or preschool tuition.
To learn more about HELOCs and how they can help you create the perfect room for your new addition, contact a personal banker at First Hawaiian Bank.
For more information, visit any First Hawaiian Bank branch or go to FHB.com.