Making This Home's Landscaping Right
Poorly done landscaping project is redone to create a grotto getaway.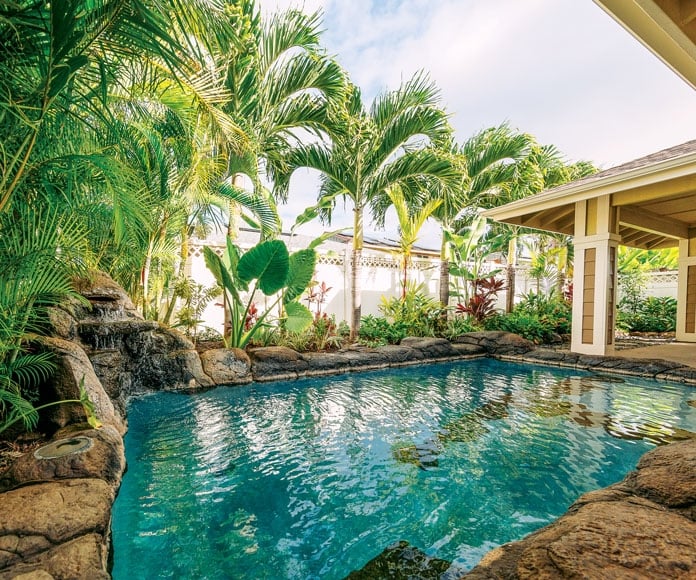 It all started as a mistake — an expensive one at that.
"I saw some photos of this guy's work, so I gave him a call," says this Kapolei homeowner. "When he came out to give me an estimate, something just felt off about him. He was more of a businessman, not a landscaper. But I decided to go with him anyway because he was affordable."
It didn't take long for the homeowner to realize that cheaper is not always better. "I never saw him out here on the job," he says. "He subbed out all the work. He'd call me to ask if they were here and what time they left. I told him, 'Hey, I hired you and not these guys.'
"Of course, then I realized he's not a guy who's going to get his hands dirty."
As the project wrapped up, the homeowner couldn't believe the shoddy workmanship. "He told me he was going to do certain things and never did," says the homeowner. "After they were done, he never even called to ask how things were growing in."
Six months later, the homeowner reached out to licensed landscaper Steve Dewald of Steve's Gardening Service to redo the landscape. "The guys who did this job in the first place had zero skills," Dewald says. "They didn't even take the plants out of the pots and sod was planted in deep shade where it was never going to grow. There were so many mistakes. It looked horrible."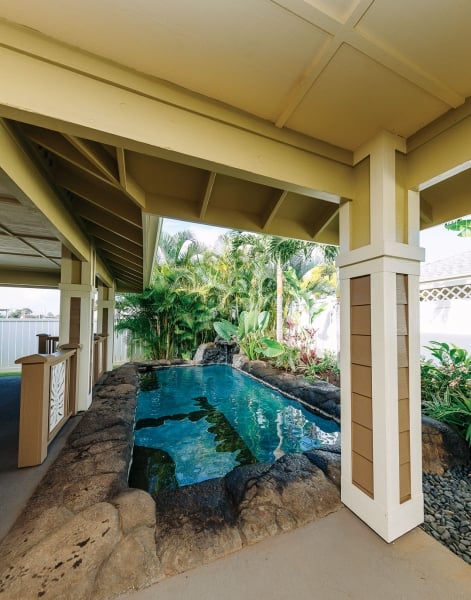 Dewald met with the homeowner to get a better idea of what he wanted. "There were some nice materials there, but they were in the wrong spots," Dewald says. "So, we dug everything out, sorted it by variety and started over."
Dewald replanted the beds along the perimeter of the property, reworked cement borders, upgraded the irrigation and landscape lighting and reconfigured the lanai drainage to guide rainwater away from the house.
Today, the homeowner couldn't be happier with the results. "In the past  when people would ask for directions to my place, I would tell them, 'Go straight until you see the house with the nice yard. Mine is the one next to that.'
"Now, I'm the guy with the nice yard."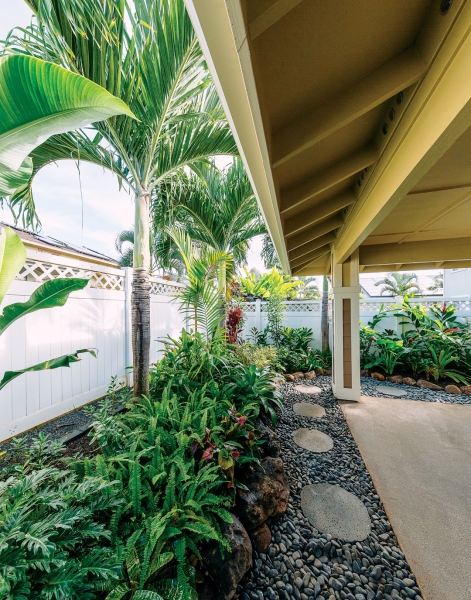 LOOKING FOR A LANDSCAPER?
1. Take the time to properly interview prospective companies.
2. Look through photos of past projects.
3. Ask for references.
4. Check with the Better Business Bureau.
Did you know?
You can verify a landscaper's credentials by checking with the Department of Commerce and Consumer Affairs.