Making Your Dream Kitchen a Reality
Kapua Aguiar of HPM Building Supply shares key tips for your next kitchen project.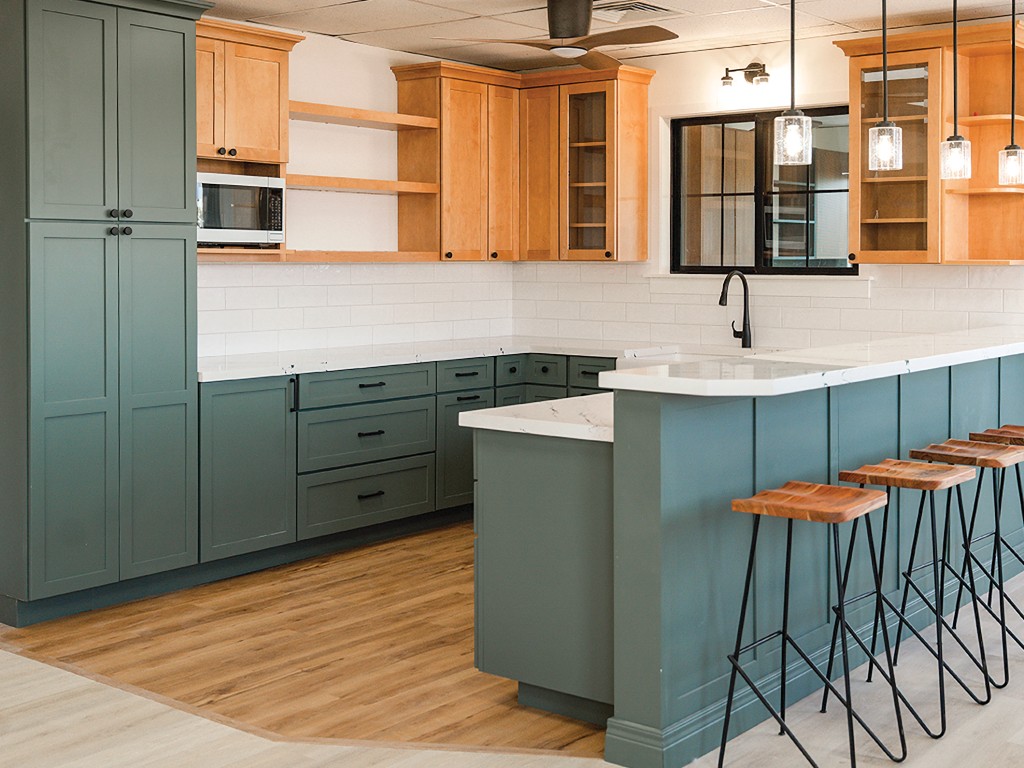 Whether you're planning a large-scale kitchen remodel or updating the space with new cabinets and countertops, an experienced kitchen designer can assist you at any stage of the process. They'll walk you through a showroom, offering options and helping you select products that will meet your needs.
HPM Building Supply has five convenient Home Design Centers across the state, located in Hilo, Kona, Waimea, Kauai, and the newest showroom in Kihei. Kapua Aguiar, the HPM Home Design Center Program Manager, shares advice for homeowners who are ready to make their dream kitchens a reality.
How can homeowners start their kitchen renovation project right?
The sooner you meet with a kitchen designer, the sooner you'll get an idea of your options and the project's parameters.
Many homeowners enjoy the research process and come to us with several inspiration pictures from online blogs, home improvement magazines, and even our own HPM Pinterest board. Our designers will take these pieces of inspiration and apply it to the homeowner's layout, giving them a realistic perspective of what's possible in the square footage of their space. This free consultation helps a lot of homeowners prioritize their wishlist, and by extent, prioritize their budget when seeing products in-person at the showroom.
With existing room measurements and photos, our team can go one step further by inputting the specs into a design program, creating a mockup of the finished area. From there, we can offer suggestions on how to maximize space and increase function while minding the budget.
What's a common concern you hear from homeowners who are updating their kitchen?
Time. We understand that no one wants to live with an unfinished kitchen for long — it's an active and essential room in the house.
At the height of the pandemic, industry-wide product shortages, shipping delays, and staffing limitations extended project timelines greatly. If you're on an especially tight timeline, tell your designer because they can offer suggestions and product alternatives to avoid halting progress. For example, HPM's Akamai Cabinet Collection became a commonly suggested solution for many homeowners because it was readily available and could ship out in mere weeks, allowing projects to continue.
What should homeowners think about before embarking on a kitchen renovation or remodeling project?
There's no denying that kitchen projects involve investments in time and budget, but focusing on the outcome's value will help keep everything in perspective.
For many, their home is the biggest purchase they'll make in their lifetime, and this financial leap usually stems from a commitment to their family and future. The kitchen holds so much tradition and love — it's where families prepare food and gather for meals, and updating this space puts life into the heart of the home. It can be especially challenging to remember this during busy planning and construction phases, so we encourage homeowners to re-center when things get busy and focus on their "why."
What advice do you have for homeowners who recently finished a renovation or remodeling kitchen project? 
Soak it in and enjoy your beautiful, finished space! But if you still have the reno bug, let's get back to work. 
Extending the updated design to a nearby family room or dining room will create a visually cohesive living area and help you maximize your space. Like a true partnership, our designer will stay with you through the next project because they already understand your design style, your family's needs, and your overall budget parameters. 
Kapua Aguiar, HPM Building Supply
(808) 934-4276
kapua.aguiar@hpmhawaii.com