Mark your calendar: Organizing your storage mayhem for January
Creating a storage-efficient garage is no longer a bore or chore with these helpful tips and tricks.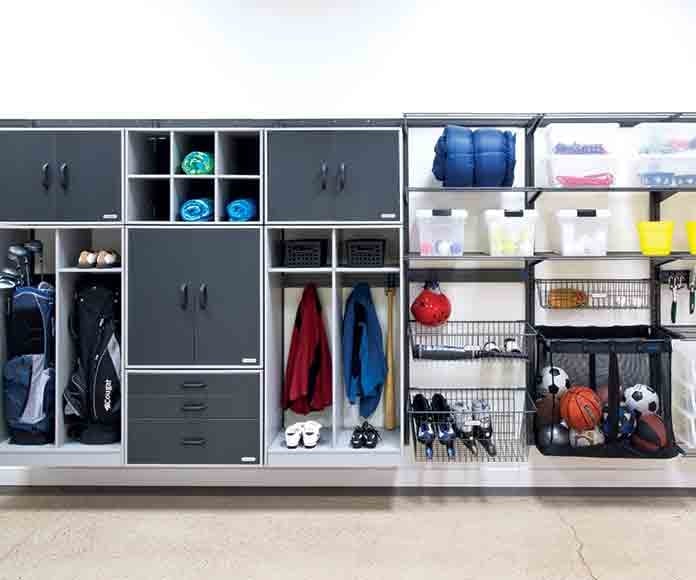 New year, new… garage? Close, but not quite. Transform storage-mayhem to storage-heaven by adding "garage organization" to the top of your New Year's resolution list. Here are a few tips to help check off that box on your list so you have room for all that holiday decor and then some.
Green tip of the month
When organizing the garage, you may come across hazardous materials such as oil, batteries and cleaning agents. Proper storage and disposal of these items will prevent waste from contaminating the ground, groundwater, landfills and the ocean. Check with the Department of Environmental Services for more tips on handling, collecting and disposing hazardous waste substances.
Source: hidot.hawaii.gov
Chore Chart
Purchase the FreedomRail (Once)
A lifetime of use from one investment, plus the flexibility to customize.
Declutter (Every four months)
What better time of year than now to clean out your garage? One good rule: if you forgot you had it, you probably don't need it. That's what garage sales are for, after all.
Assess and organize (Every four months)
Let go of some items in the garage, then reorganize what's left to maximize the newly acquired space. If you use a particular item more than others, put it in a place that's easily reachable.
Pest control (Every three months)
Toss out roach traps and replace with new ones every three months — or more often, as needed — to protect your newly organized belongings from pesky pests.
Get that garage together
Storage woes are so 2017. Make 2018 the Year of the Organized Garage by installing the FreedomRail system.
First, clear out some space. "Allot time to clean and organize the garage," says Michelle Suzuki from Simply Organized. "Go through all of your items and decide to keep, discard, or donate." It may seem like a daunting task, but the effort will pay off when your garage is transformed into a seemingly brand-new space.
Next, consider the layout of the space you are working with for maximum storage efficiency. "Before purchasing or installing FreedomRail, you should take inventory of what you have and map out your space," Suzuki says. "Take measurements and bring it to one of the organization specialists at Simply Organized to help design your space."
FreedomRail can hold up to wear-and-tear because it is built using 50 percent more steel than other storage systems. But there's more to it than durability. "The FreedomRail system allows you the flexibility to customize the space to fit your needs," Suzuki says.
There are other handy options when it comes to garage organization. Consider hooks that go over your door or on the wall to help maximize space.