Masonry & Concrete
It's what makes up the literal foundation of any dream home.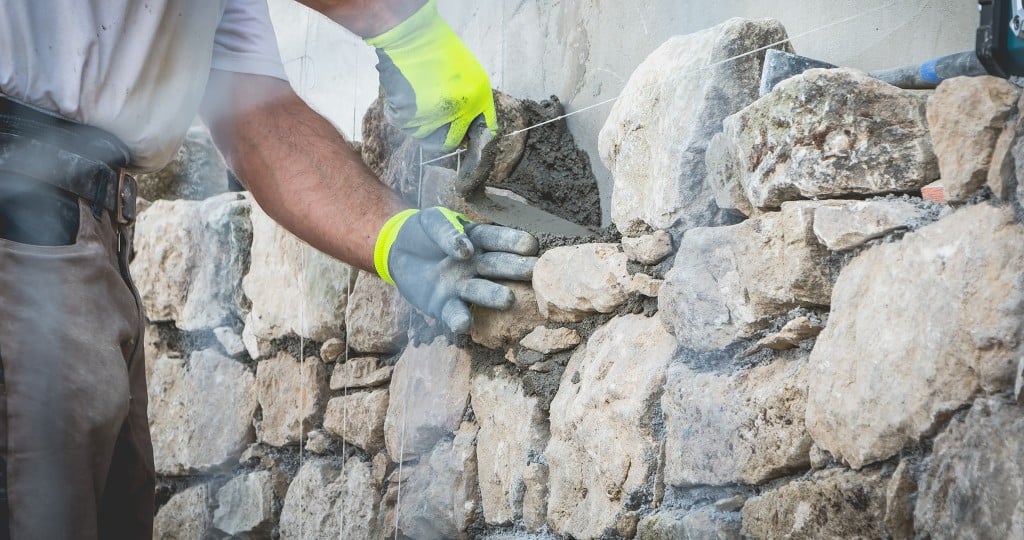 This article is part of the 2019 Hawaii Home + Remodeling Resource Guide, an organized and vetted directory of professionals, services and shops in the building and home improvement industry.

The literal foundation to any dream home, excellent masonry and concrete work are top priorities. Quality stonework and concrete projects promise longevity and durability inside and outside the home – whether you're laying the foundation for a new lanai or shoring up a seawall – these companies will guide you in the right direction.
---
Advanced Stone Restoration
4354 Pahoa Ave., #10762
Honolulu, Oahu
292-1266
fixmymarble.com
All Weather Surfaces Hawaii Inc.
99-890 Iwaena St.
Aiea, Oahu
487-3043
allweathersurfaces.com
Aloha Aina Construction LLC
Kaneohe, Oahu
864-7110
Anchor Systems Hawaii Inc.
Foundation issues? Failing retaining wall? New construction on slope or on questionable soil? We specialize in making structures stay put. Grout-injection Micropiles are a cost-effective solution.
______________
44-011 Aina Moi Pl.
Kaneohe, Oahu
262-9002
info@anchorsystemshawaii.com
anchorsystemshawaii.com
Arashiro Concrete & Masonry
Keaau, Big Island
808-982-6672
hiloconcrete.com
Bonded Materials Co.
73-5568 Maiau St., Bay 2 and 3
Kailua-Kona, Big Island
808-326-2477
______________
150 Puuhale Rd.
Honolulu, Oahu
832-1155
______________
91-400 Komohana St.
Kapolei, Oahu
673-2000
bondedmaterials.net
C & J Contracting Inc.
Pool design, construction, renovation, water and fire features, barbecue, masonry, natural stone, tile, pool equipment, chemicals, repair and maintenance service.
______________
32 Kainehe St.
Kailua, Oahu
261-3508
cjcontracting@hawaii.rr.com
candjcontracting.com
Concrete Coring Co.
99-1026 Iwaena St.
Aiea, Oahu
488-8222
penhall.com
Concrete Technology of Hawaii
Kailua-Kona, Big Island
808-324-7600
concretetechnologyhawaii.com
Fonua Masonry LLC
Waimanalo, Oahu
499-7067
fonuamasonryllc.com
Foundation Systems Hawaii Inc.
Honolulu, Oahu
833-7173
foundationsystemshawaii.com
Foundations Hawaii Inc.
2116 Lauwiliwili St., Ste. 107F
Kapolei, Oahu
678-9522
foundationshawaii.com
Futura Stone of Hawaii
2333 Alahao Pl., Spc. 1F
Honolulu, Oahu
841-7433
futurastonehawaii.com
Hawaii Masonry &
Development Corp.
Kailua-Kona, Big Island
808-325-5135
hawaiimasonrydevelopment.com
Hawaii Precast Inc.
Kailua- Kona, Big Island
808-326-7730
hawaiiprecastinc.com
Hawaiian Cement
99-1300 Halawa Valley St.
Aiea, Oahu
532-3400
hawaiiancement.com
HC&D LLC
2344 Pahounui Dr.
Honolulu, Oahu
832-9200
hcdhawaii.com
Island Ready-Mix Concrete Inc.
91-047 Hanua St.
Kapolei, Oahu
682-1305 ext. 1
islandreadymix.com
Jas. W. Glover Ltd.
Honolulu, Oahu
591-8977
gloverltd.com
K.T. Mataele Contractors
Honolulu, Oahu
737-9779
ktmataelerockwalls.com
Kiso Store
Serving Oahu for more than 51 years. Stepping stones, river rocks, garden ornaments (including pagodas) and more concrete products to enhance your landscaping.
______________
94-995 Waipahu St.
Waipahu, Oahu
671-7482
McLaren Masonry Inc.
Kailua, Oahu
306-3330
mclarenmasonry.com
Mead's Masonry
73-1359 Kaiminani Dr.
Kailua-Kona, Big Island
808-325-5460
meadsmasonry.com
MG Masonry
Honolulu, Oahu
354-6422
mgmasonryhawaii.com
Miyake Concrete Accessories Inc.
369 Huku Lii Pl.
Kihei, Maui
808-879-7900
______________
1035 Makawao Ave.
Makawao, Maui
808-572-7988
______________
24 Ulupono St.
Lahaina, Maui
808-661-9020
______________
250-N Waiehu Beach Rd.
Wailuku, Maui
808-244-7988
miyakeconcrete.com
Niche Site Concrete Inc.
Waialua, Oahu
306-2371
Oahu Sealcoating & Paving LLC
91-545 Awakumoku St.
Kapolei, Oahu
682-0975
oahusealcoating.com
OK Hardware & Construction Supply Inc.
94-200 Pupuole St., #1
Waipahu, Oahu
671-2886
Ono Construction LLC
91-284 Komohana St.
Kapolei, Oahu
682-1465
Ozzy's Construction Inc.
201 Kapaa Quarry Pl., Bldg. 25
Kailua, Oahu
259-9859
ozzysconstruction.com
Quality General
99-1219 Iwaena St.
Aiea, Oahu
487-3614
qualitygeneral.com
RCM Construction Corp.
866 Iwilei Rd., Bay 219
Honolulu, Oahu
545-2177
rcmconstruction.com
RHS Lee Inc.
96-1414 Waihona Pl.
Pearl City, Oahu
455-9026
rhslee.com
Ridgeline Homes Inc.
Kahului, Maui
808-877-2546
ridgelinehomesinc.com
Seal Masters of Hawaii
80 Sand Island Access Rd.
Honolulu, Oahu
841-7602
sealmastershawaii.com
Sorensen Concrete & Masonry
Kekaha, Kauai
808-337-9930
sorensenmasonrykauai.com
Steve's Gardening Service
Locally owned and operated, Steve's Gardening Service provides landscaping, water features, custom concrete and stonework, outdoor lighting and much more.
______________
Mililani, Oahu
676-9166
stevegardening@aol.com
stevesgardening.com
Structural Systems Inc.
1275 Mikole St.
Sand Island Industrial Park
Honolulu, Oahu
845-2474
ssihawaii.com
Suncrete Hawaii
Honolulu, Oahu
395-9072
Tileco Inc.
91-209 Hanua St.
Kapolei, Oahu
682-5737
tilecoinc.com
Tyson's Inc.
Kailua, Oahu
864-2390
tysonsinc.com
Vinyl Tech & Masonry Inc.
94-009 Waipahu Depot St.
Waipahu, Oahu
456-5152
vtmhawaii.com
Walker-Moody Asphalt Maintenance
2927 Mokumoa St.
Honolulu, Oahu
839-2781
walker-moody.com
Wayland Lum Construction Inc.
Kaneohe, Oahu
845-5608
waylandlumconstruction.com