Modifications for Aging in Place
These design tips can help you age peacefully at home.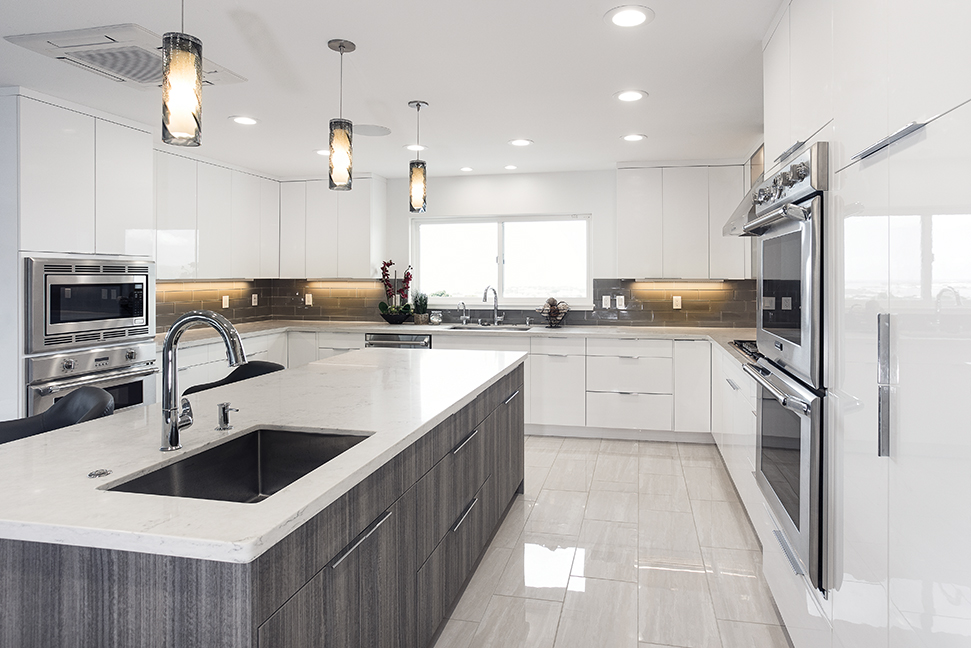 This year, it is estimated that 55 million people will be 65 and older, compared to 40.3 million in 2010, according to the U.S. Census Bureau. And while this number steadily increases, so does the number of individuals who choose to age in place rather than be in a facility. If you're planning to age gracefully at home or are in the midst of making that decision, here are some key designing tools to have on hand to create a safe, universally designed home.
If possible, plan ahead
"Crippling life changes can sometimes happen unexpectedly so rather than having to deal with a renovation at that time or put up with existing hazards, preparing ahead of time will make that transition a lot easier and less stressful," shares Ryan Tanaka of S. Tanaka Construction.
S. Tanaka Construction, which primarily builds new homes, can help homeowners prep for aging in place, right from the start. "If the house has enough square footage to work with, we try to implement the following: 36-inch doorways for all rooms on the first floor, 42- to 48-inch hallways, and reinforcement backing in the walls for future grab bars," says Tanaka.
Seek out professionals
Find industry experts who are experienced in adding aging-in-place improvements. Those with a certified aging-in-place specialist, or CAPS, designation are trained in home modifications for aging in place, ensuring that you'll have a home geared toward safety and security.
Make it accessible
Even simple design decisions, from wider doorways to flat surfaces, can make a huge difference. Ensure accessibility is a priority in your planning. "Most remodels or new construction projects don't happen very often, sometimes only once or twice in a typical owner's lifetime, so it's definitely important to make decisions and choices with long-term/permanent solutions in mind," shares Chris Oxendine of Masterpiece Construction.
Here's how you can incorporate accessibility into different areas of your home:
Bathrooms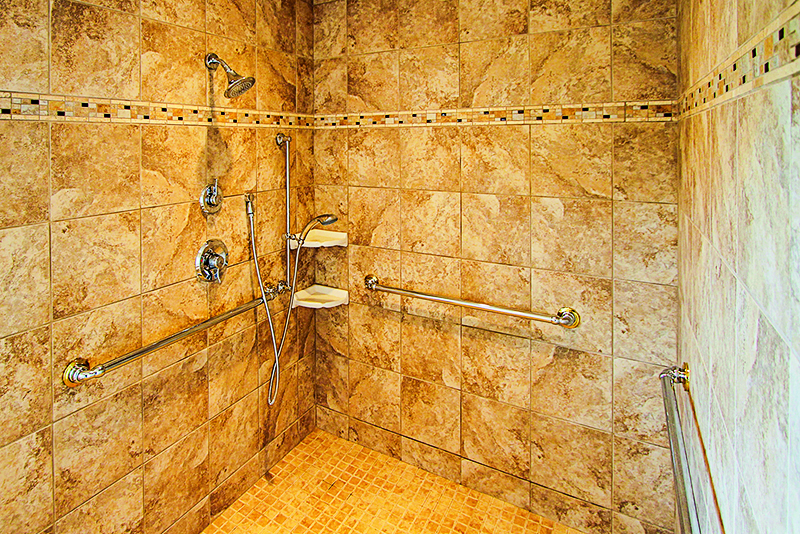 Add grab bars now or supports that can handle incorporating them in the future.
S. Tanaka Construction recommends having a curbless shower and installing a bench and hand-held shower head.
Floors
Oxendine recommends smooth surface flooring or butt-joint rectified tile installation, which Masterpiece Construction specializes in. "This type of install means tight tile grout joints," shares Oxendine. Minimizing the size of the grout joints allows for a flat surface that's easy to clean and safer. "As people age, they generally shuffle their feet more and need flat surfaces with smooth transitions and no height difference between the different types of floors and moving into the shower."
Kitchen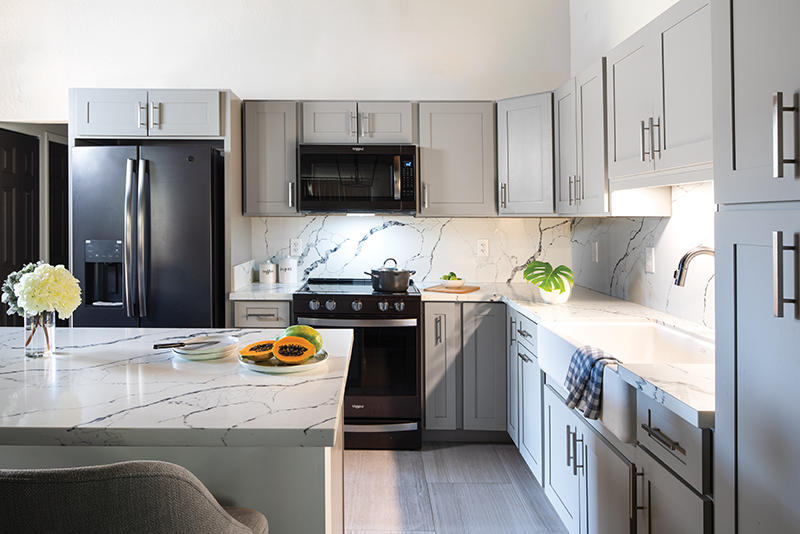 Create an open layout and make appliances, like the oven or microwave, more accessible by having them at counter-height.
Consider ergonomic cabinet pulls.
Outdoors
Make sure your outdoor ramps are accessible and comply with the Americans with Disabilities Act.