Monthly Maintenance
With routine upkeep, your home will remain in tip-top shape.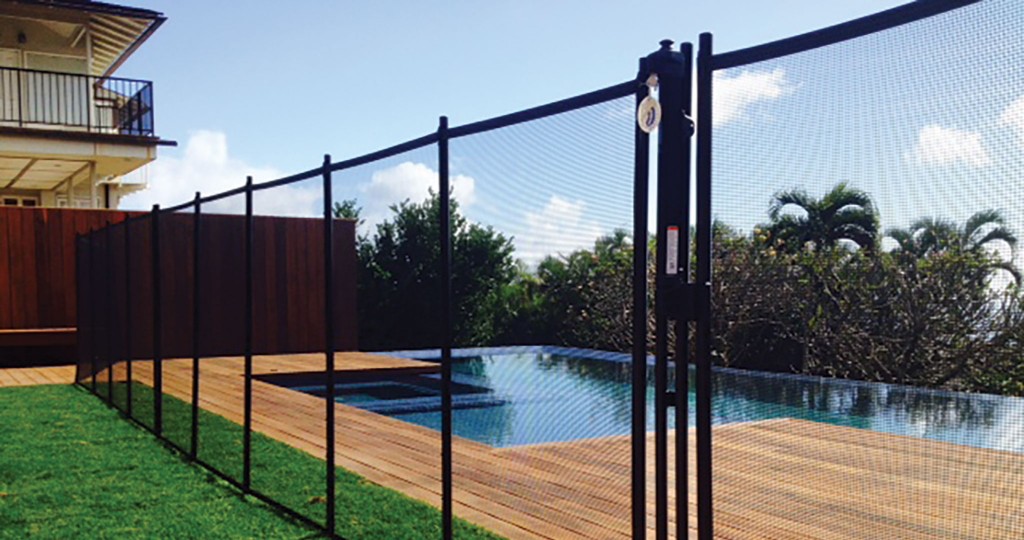 For most people, a home is the largest investment they'll ever make. That's why it's important to protect its value with regular home maintenance to prevent expensive repairs down the road. If you're a first-time homeowner, it can be a daunting list. The good news is that you can do most of it yourself.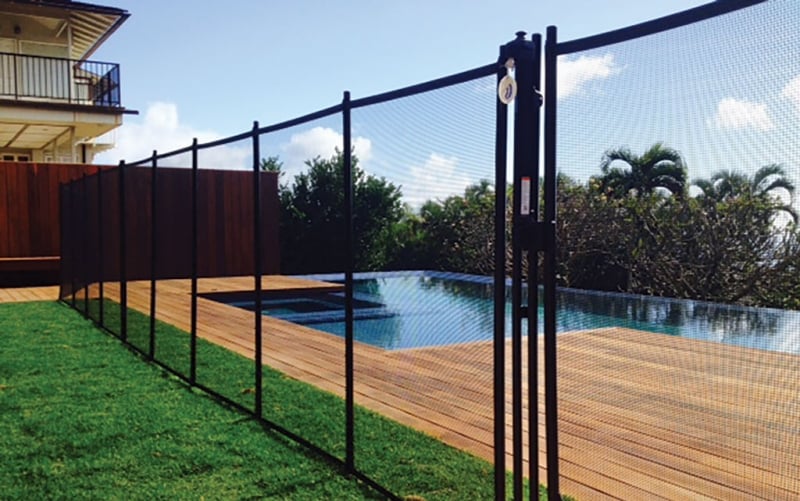 ---
GREEN TIP OF THE MONTH
Trash Talk
Sprinkle baking soda in the bottom of the garbage can and leave for 10 minutes before wiping clean. Let dry thoroughly.
---
Think Safety First With Pools And Kids
Kids love nothing better than swimming on a hot summer day. Still, parents with pools should strongly consider adding a pool fence to keep children safe when not under direct supervision. "By the time your baby begins crawling, you should have a fence installed," says Elvar Esrason of Guardian Pool Fence Systems of Hawaii.
Routine maintenance will ensure that your fence is doing its job. Esrason recommends the following:
Rinse your fence with cold water. (Every 3 months) "This will prevent dust and dirt from building up on the mesh so that it remains transparent," he says. "Rinsing it will also wash away any harmful chemicals that have splashed onto the fence."
Inspect your fence for safety issues. (Monthly) Ensure no holes have been cut into the fence from things like falling trees or trimmers. Walk around the pool to make sure each pole is sitting all the way in its hole and that the gate is closing and latching properly.
---
Clean Dryer Vent. (Annually) Lint and other debris can build up in your dryer hose and vent duct, reducing airflow, backing up exhaust gases and eventually creating a fire. By cleaning your dryer vent, you're reducing the risk of fire and making your dryer more energy efficient. "We had one case where the dryer vent was so packed, the flex hose wouldn't bend," says Rich Mariano of Hawaii Indoor Air Specialist Ltd., which professionally cleans dryer vents. "Over time, lint will cake up. We recommend you have it inspected at least once a year."
Sharpen lawn mower blades. (Every 3 months) Minimize lawn problems such as disease and pests with a cleaner cut. Plus, sharp blades make mowing easier. Quick tip: Keep three to four extra blades and have them sharpened when you take the mower in for its yearly tune-up.
Vacuum your refrigerator coils. (Every 6 months) The fridge can use up to 15 percent of your home's total power, so you want it running as efficiently as possible. To vacuum the coils, gently pull the refrigerator away from the wall and unplug it. Then vacuum the coils along the back of the appliance. Newer models may have the coils along the bottom. To clean these, remove the toe plate and vacuum underneath. You can save up to $100 a year by doing this, and it takes just a few minutes.
---
Did you know?
Ideally, your refrigerator temperature should be kept between 37 and 40 degrees.